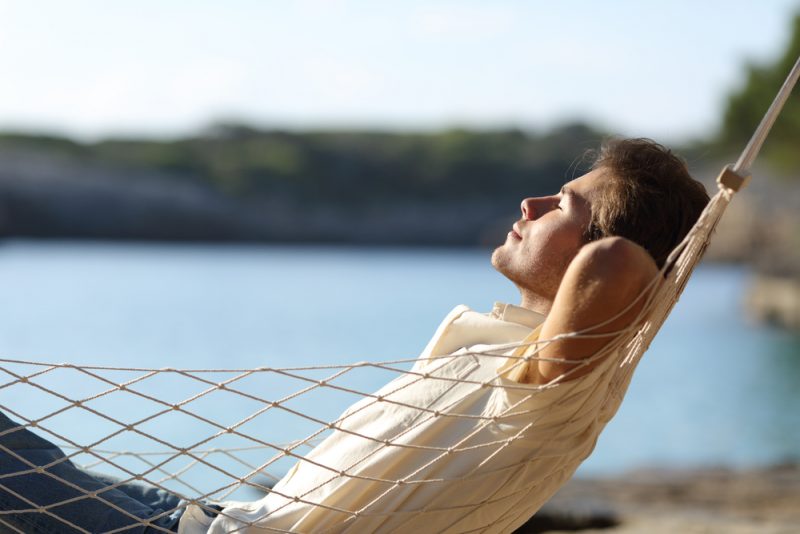 There's been a great deal of attention on self-care in the last few years. As the number of individuals suffering from mental and physical health concerns grows, taking care of yourself has never seemed more critical.
Another popular trend in the wellness industry is CBD, and it could be what the self-care industry has been looking for all along! And there's plenty to choose from regarding products. Companies like Penguin CBD, a brand founded by Deep Patel, make the self-care of their customers a priority with CBD skin care cream, oil tinctures, capsules, and gummies for a great beauty regimen and ultimate relaxation.
With the new year underway, millions of people are making resolutions to improve their lifestyles, and most of those resolutions will involve self-care in some capacity. CBD could be the future of self-care and New Year's resolutions as we know them from 2020 and beyond.
CBD Explained
If you're going to make CBD a part of your future, you should thoroughly understand what it is and what it can do for you. CBD is a compound from the hemp plant. The THC content has been removed from CBD, so you don't have to worry about getting high, but you can enjoy many medicinal benefits.
CBD is believed to interact with your endocannabinoid system, which regulates your hormones. Hormone problems are usually the reason you need to practice self-care. When they're out of whack, your whole body feels the effects.
Your body is full of cannabinoids and endocannabinoids, so when you're taking CBD, you're only adding to what's naturally there. Increasing the number of cannabinoids found in your bloodstream and brain can help your endocannabinoid system reach homeostasis.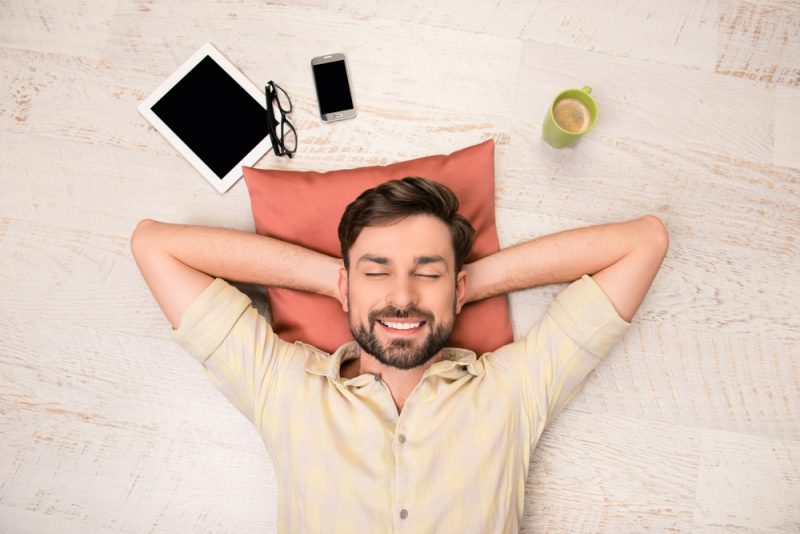 Using CBD for Self-Care
There are many ways to use CBD for self-care in both mental and physical capacities. The entire notion behind self-care is to listen to your body, break bad habits, and adopt healthy practices that can help you improve your health and outlook. Let's look at a few ways that CBD can support it.
Anxiety and Depression Treatment
One of the best things you can do for self-care is pay attention to your mental health. Anxiety and depression affect millions, and they're among the top causes of disability worldwide. Failing to take care of your mental and emotional health can lead to severe mental health episodes that are hard to overcome.
CBD is a fantastic treatment for mental health problems, helping the mind and body relax while the hormones causing problems start to normalize. "When it comes to anxiety, there is a science to using it internally," Dr. Rachna Patel, an expert on CBD oil and medical marijuana, told Better Homes & Gardens. "The CBD interacts with the serotonin pathway. What's often prescribed for anxiety is medications like SSRIs (selective serotonin reuptake inhibitors) … It's believed that CBD impacts the serotonin pathway as well, which is why it helps anxiety."
It's such an effective treatment for these mental health conditions that many people replace their anti-anxiety medications with CBD.
Many products can help to stimulate relaxation when you're stressed or anxious, like bath bombs, vape juice, scented candles, incense, and more.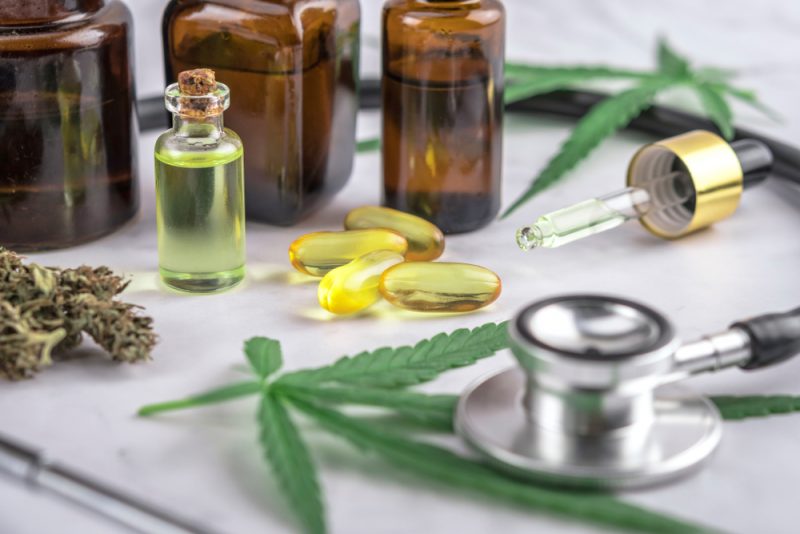 Skin Care and Beauty Products
If you're looking to ramp up your skincare regimen in 2020, you must add Penguin CBD products to your bathroom cupboard. The CBD is believed to add extra layers of moisture and protection that you can't get from regular skincare lines.
Look for CBD creams specially formulated for any skin conditions you may be experiencing. For example, there are skin creams for acne or lotions for skin conditions like eczema, psoriasis, or allergic reactions. The CBD has anti-inflammatory and antioxidant properties that reduce inflammation from these skin conditions while preventing further breakouts.
CBD infused products such as daily SPF moisturizers can also help prevent skin cancer development. The SPF does most of the work, but sunscreen tends to wear off quickly, and it doesn't constantly get reapplied before damage from UV rays is done. The CBD kicks in with its antioxidants to chase away free radicals and prevent skin cancer. It also works excellent after-sun lotions.
CBD is also starting to make an appearance in makeup. The calming and clarifying benefits are being maximized in foundations, anti-age creams, CC creams, and more. It's all part of a holistic approach to health and wellness, from the moment you step in the shower to when you finish applying your makeup.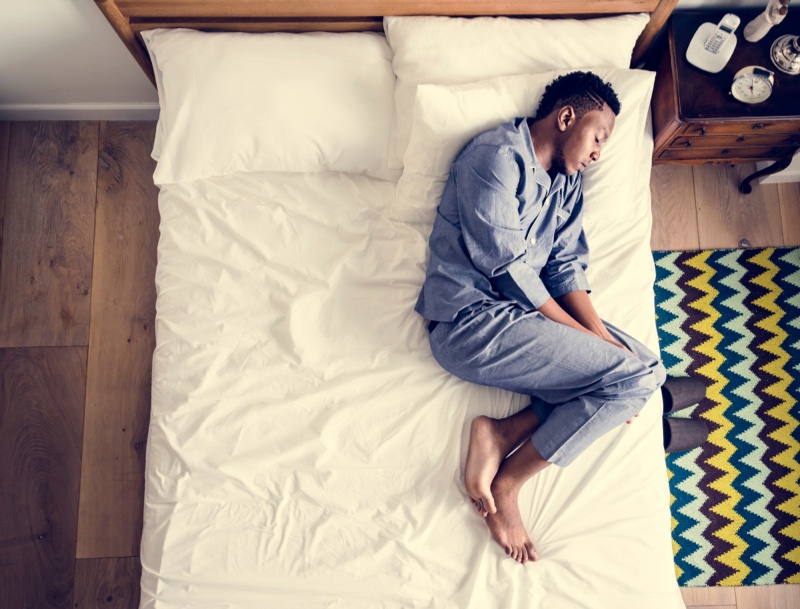 Sleep Aid
Lack of sleep causes a whole host of problems that infiltrate every aspect of your life. It increases signs of aging and can contribute to skin problems. It can mess with your hormones, increase anxiety, enhance depressive emotions, increase your stress levels, give you aches and pains, make you fall ill, and so many other problems.
Many people struggle from sleep problems, whether it's a diagnosed condition or the result of external factors such as anxiety or pain. CBD is a great sleep aid that helps your whole body relax so that you can drift off to sleep and stay that way.
Plus, it doesn't have the same adverse side effects as sleeping pills. Many sleeping pills make you feel drowsy all day long alongside symptoms like headache, dizziness, gastrointestinal issues, and more.
Most people don't experience side effects with CBD if they get the proper dosage, but if they do, they're markedly less dramatic than those from common sleeping pills. It also comes with significantly less risk and reacts with far fewer medications and substances.
Buying CBD Responsibly
It's important to note that while CBD has helped millions overcome health problems and take back their lives, there's little clinical research to support countless stories of health and wellness effects. Additionally, the FDA has not gotten involved with CBD regulation, so there's no one to ensure CBD companies sell products where the label and contents match.
Always speak with your doctor to ensure that it's safe for you to take CBD, that it won't interact with your medications, and that you're getting the correct dosage. Only purchase CBD from reputable companies that have posted lab results from third-party lab tests that show their products contain the ingredients and potency that they claim to.
As long as you're buying CBD responsibly and striving to incorporate it naturally into your self-care regimen, you'll be able to enjoy the health and wellness benefits of CBD in 2020 and beyond.