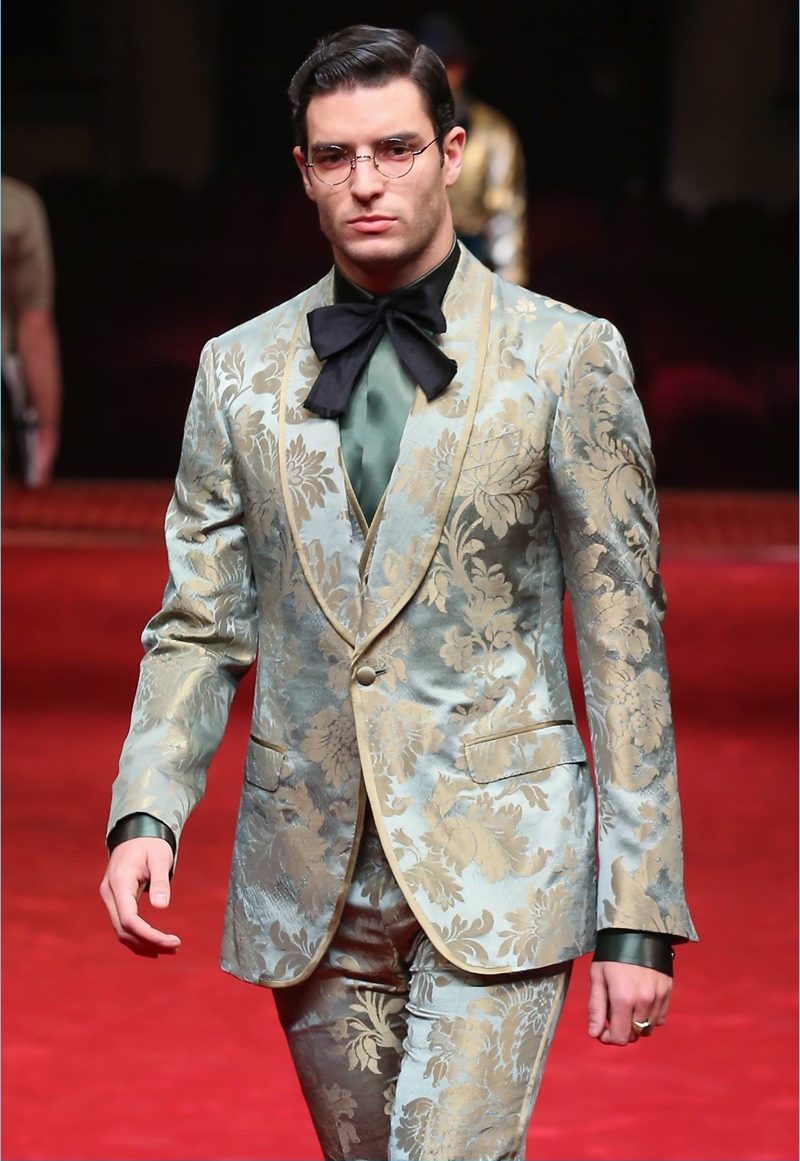 Interestingly enough, a smoking jacket brings together two factors of society: fashion and smoking. However, this tradition is now almost extinct. Smoking aside, how suave is the idea of dressing up for one of your favorite pastimes. You must be curious how it came to be that designers created a garment for this particular activity. After all, it's not an activity that requires a specific wardrobe. After investigating, it turns out that smoking jackets have more to do with ego.
How it Started
The jacket you dream of wearing while you smoke your latest find from sites like Gotham Cigars wasn't originally meant only for smoking. Instead, these jackets were all about stating your class, importance, and fortune.
1600s
The 1600s were times of extravagance. You can see this by just looking at the paintings of the rich at the time. Kings and queens indulged in colorful clothing. And their favorite fabric? Silk of course.
Europeans had access to this fabric thanks to developing trade routes. Now those who could afford it could showcase themselves in it.
And what was the equivalent of selfies in the 17th century? Portraits. You can see voluptuous jackets and dresses made of silk in many paintings, and it was all about showing off.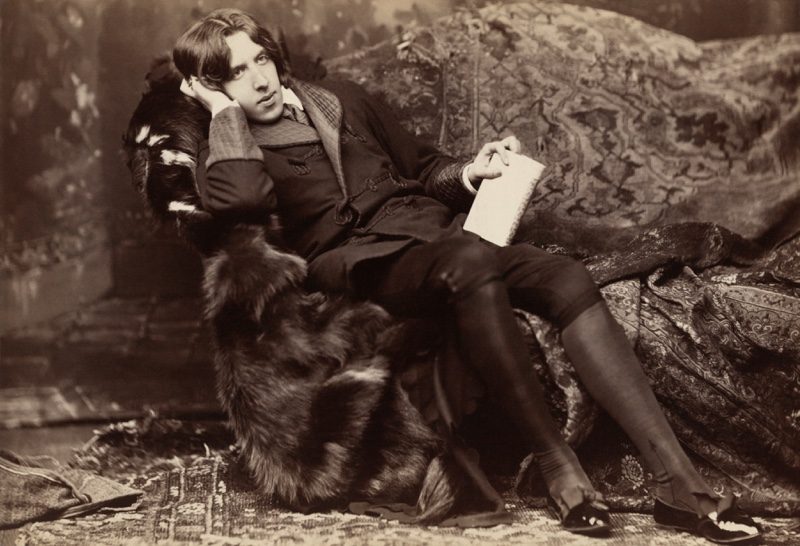 1800s
Fast forward a few decades and people now suddenly have a new need. Cigars and other types of smoking were beginning to gain popularity. All members of the population enjoyed cigars. However, the wealthy started to evolve cigars into an activity for a chosen few. This popularity meant prices escalated and not everyone could enjoy cigars. Eventually, it became a pastime of the rich. Their new hobby—smoking tobacco and cigars—presented them with a challenge. How could they enjoy smoking cigars without dealing with the odor of tobacco?
Europeans loved the aromas. But they didn't want it clinging to their clothes or the ash burning their clothing. This problem required a new garment. And members of society still had the desire of old to showcase their luxurious lifestyle whenever they could. So they matched the silk and expensive fabrics of old with silk, cashmere, velvet, plush, and printed flannel. Designers turned these materials into the perfect essential that matched the new requirements.
And don't think the rich held back in decoration. You could find many embellishments on these jackets, all to impress those around the wearer. Design details included buttons, bright colors, brandebourgs, and belts. And so the smoking jacket was born.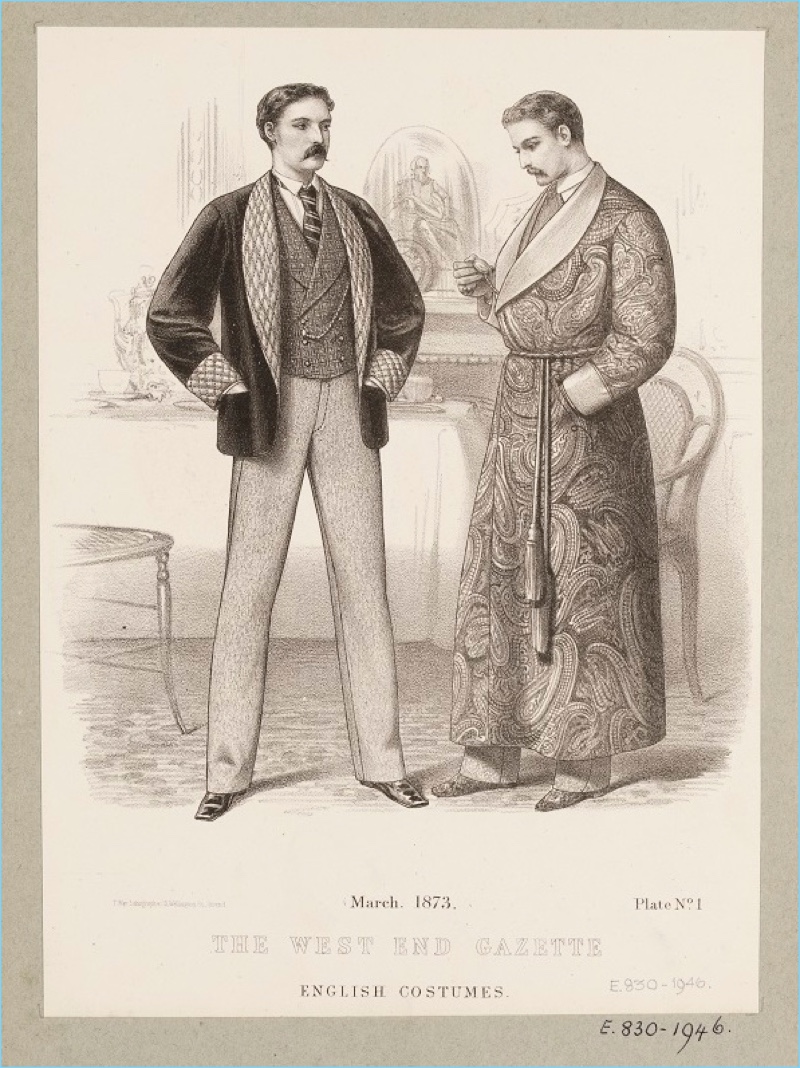 Of course, it was unique in style to fit its purpose. It was longer than most jackets to protect most of its wearer's other garments. Some even reached to the wearers' thighs. It had a collar and turned up cuffs to ensure that the smoke didn't enter easily. It's safe to say some wore theirs purely to enjoy the luxury of the soft fabrics and the extravagance of the decorations.
But mostly it was worn after dinner when people—mostly men—gathered in libraries or smoking rooms. Everyone present took out their cigars or pipes, and the smoking jackets protected them from the fashion hazards of their hobbies. How did this idea garner so much attention? It helps if the leaders of the time initiate it. And I'm talking about THE leader.
Even King Edward of England requested these jackets. But he didn't wear them when dinner was over. He loved wearing them all the time. Its decorative look was formal enough, while its design was comfortable. No wonder all men wanted one in an age where most garments were quite uncomfortable.
Many people loved the idea and design of the smoking jacket. Eventually, its characteristics found its way into other garments such as dining jackets. If you look around a fancy dinner today, you're bound to see leftover ideas from the original smoking jacket still.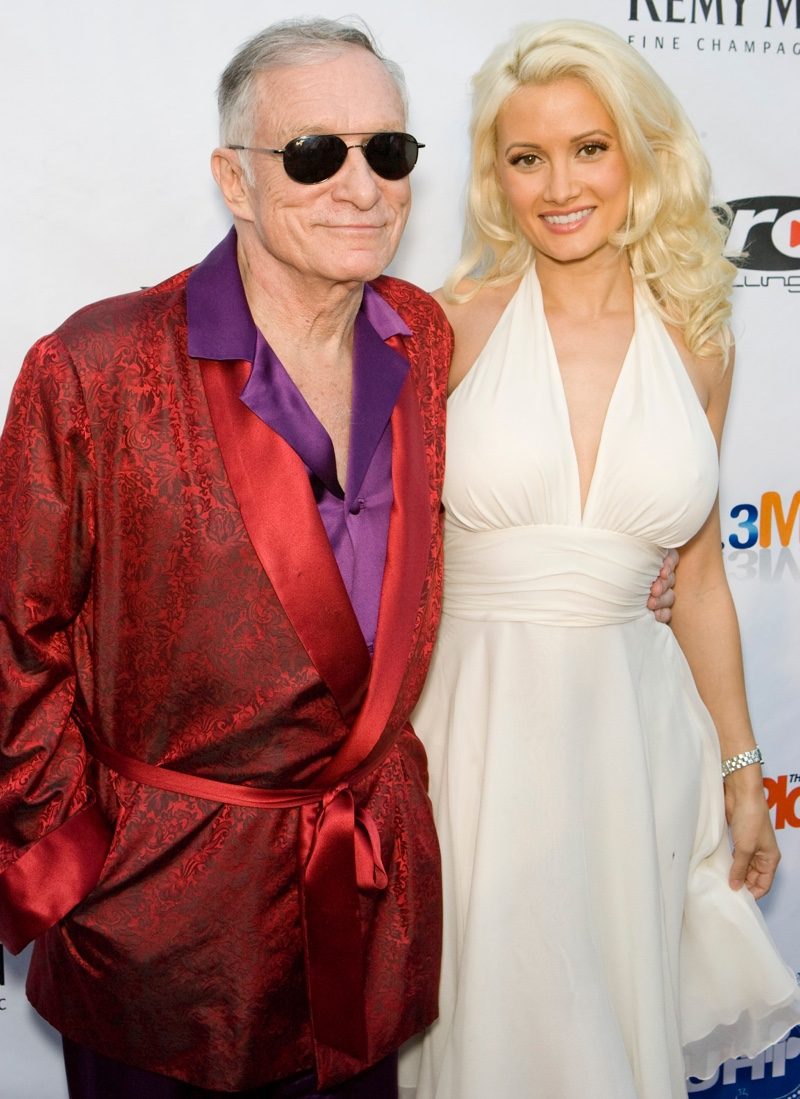 1900s
As popular as smoking jackets were, the fashion only lasted a while. By 1950—a century after the hype began—few jackets were worn anymore.
At first, they became plainer in design. But later on, the original smoking jacket was no more.
Accessories
Of course, people always love taking fashion one step further. You'll find accessories that are related to the smoking jacket, but they're better suited to museums. Most wouldn't want to wear them today.
The smoking cap was designed to protect a man's hair from odors. Designers decorated them extensively with embroidery, tassels and more silk.
Once again this was more a statement of importance than a necessary garment.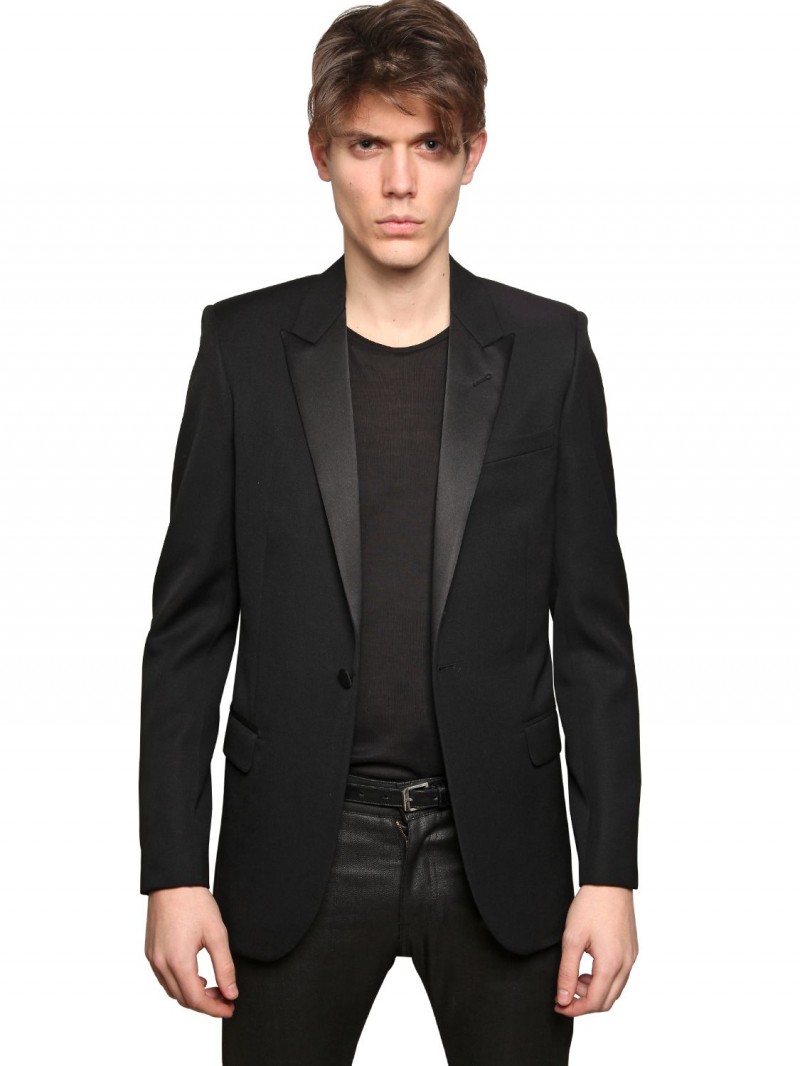 The Modern Approach
Today, unless you're very wealthy or dressing up, you'll probably never wear an authentic smoking jacket (though with the legalization of cannabis maybe people start wearing them when using vaporizers and bongs).
But never underestimate fashion's power to reinvent an old favorite. And when a new fashion line brings back the smoking jacket—which happens from time to time—you can revel in wearing something classic.
Famous Smoking Jackets
Over the past few decades, many famous people succeeded in igniting the popularity of the smoking jacket. In the same way, King Edward's importance boosted the idea; other celebrities accomplish the feat in modern times.
The late Hugh Hefner could be seen with a smoking jacket most of the time. His jacket represented the luxury and comfort of his lifestyle. Movie celebrities such as Fred Astaire and Frank Sinatra did their part. They loved the jackets and wore them in private or in movies. Occasionally, the public followed suit.
Do you wish you lived a century ago? You could have enjoyed the comfort of the smoking jacket after dinner. But there's no reason you can't purchase one today. After enough shopping around, you can find one. It's a private indulgence, and perhaps your cigars will taste even better while wearing it.