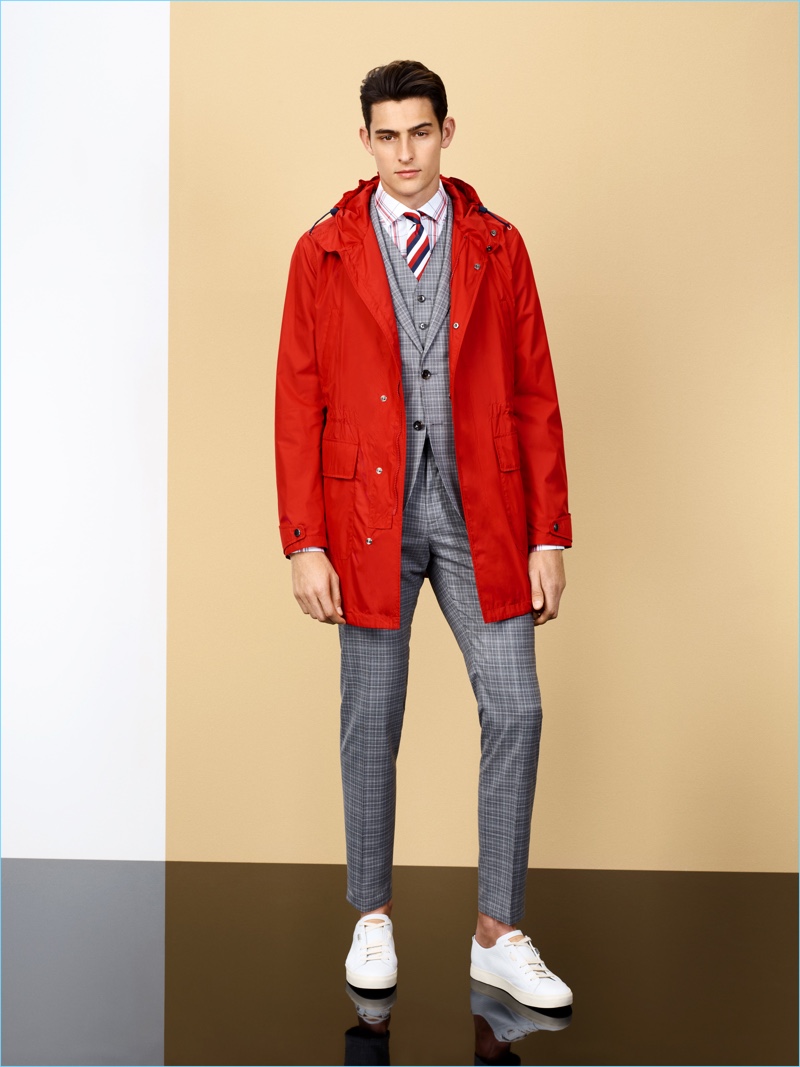 The monotony of menswear, at least when compared to the mysterious and ever-shifting kaleidoscope that is women's fashion, is not a new phenomenon. For years and years, people have bemoaned the cookie cutter suits of male celebrities on the red carpet and the general tedium of dressing as a man. As a consequence, the menswear-specific London Fashion Week; which has been going on since 2012, you might be surprised to hear–regularly fails to receive even a fraction of the interest of the primary woman-focused event.
Recent designer catwalks, however, suggest that this doesn't have to be the case. Though menswear in 2017 has been dominated by a highly moderate color palette, featuring mostly neutral stone colors with occasional ventures into dark blues and greys, a few noted collections, including the ones from Hermès and Canali, have crackled with some pops of far more vivid color, such as bright yellow.
Mustard, neon yellow, and lemon are all a rather extreme departure, though, for the usually monochrome and color-shy. Thus, The Fashionisto is willing to jump the gun and declare red in all its multiplicities as the staple color for menswear in 2018. It's perfect both for style pros and those looking to freshen up their wardrobe just a little, who will do well to introduce one or two pieces in a bold scarlet, or even more mature and understated crimson, in a nod to the trend for livelier palettes.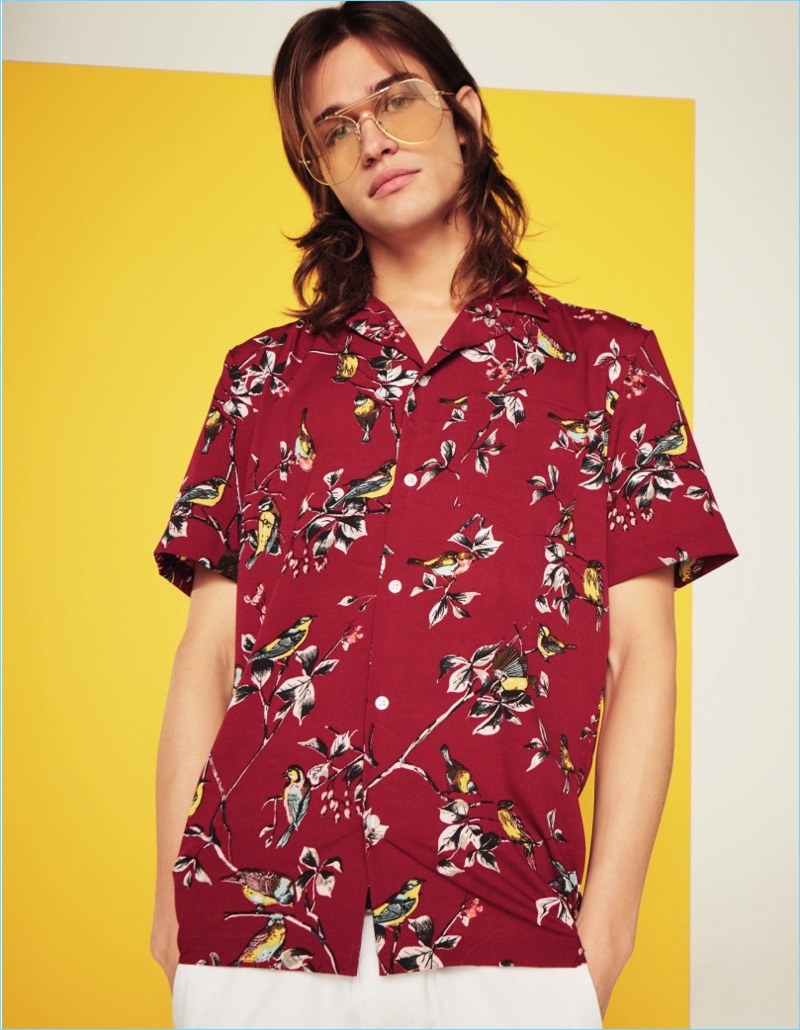 Why Red?
With an entire rainbow to choose from, it may seem overly simplistic to settle for the very first color in the list, but the arguments for wearing red are numerous. Red clothing on women has for a long time been a shorthand for a classic, sexy look. We are used to seeing femme fatales, film noir dames and even prom queens in a slinky red number, mainly since it's a look that suits almost all skin tones and hair colors. The woman in red is, in fact, firmly associated with danger and romance in pop culture overall.
For classic examples of the trope, think no further than Chris De Burgh's famous song "Lady in Red," Eric Clapton's hit by the same name or even the 1984 Gene Wilder rom-com Woman in Red, featuring a song about a red-clad woman by none other than Stevie Wonder. In gaming, red is more often associated with danger–such as in 2012's indie cult horror adventure Ib, but it's also used to signify excitement, such as in the Lady in Red slot game, which features a red-haired woman in a long red dress and long white gloves as the titular character. Indeed, red is also typically associated with passion and courage, so it's no wonder that Jessica Rabbit's dress is sparkling red (as is her lipstick) in Who Framed Roger Rabbit? since the character is fashioned after the classic femme fatale.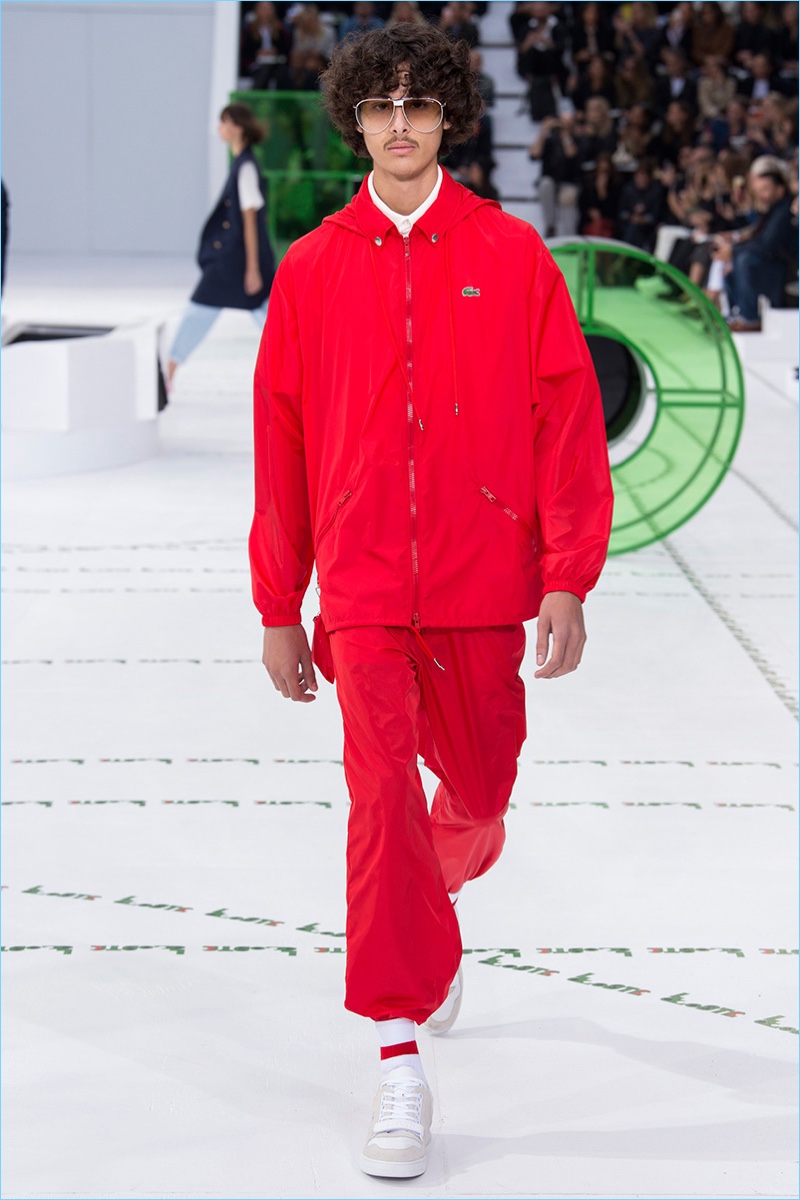 Recent scientific research, however, suggests the color red might be just as attractive on men as it is on women. In many cultures throughout the world and history, the regalia of society's most powerful people has featured red heavily and the color is thus associated with dominance, power, and high social rank, all of which is often attractive to a potential partner.
Scientists also believe the attractiveness of red may have an origin in our prehistoric ancestors since, in many non-human primates, red is an indicator of male dominance expressed mostly in alpha males, who are the most able to provide females of the species with protection and resources. Colour psychology also indicates that red is associated with power, vitality, dominance and passion, all qualities you might want to exude in your day to day life. There is a reason, for example, that red is a typical color for sports teams!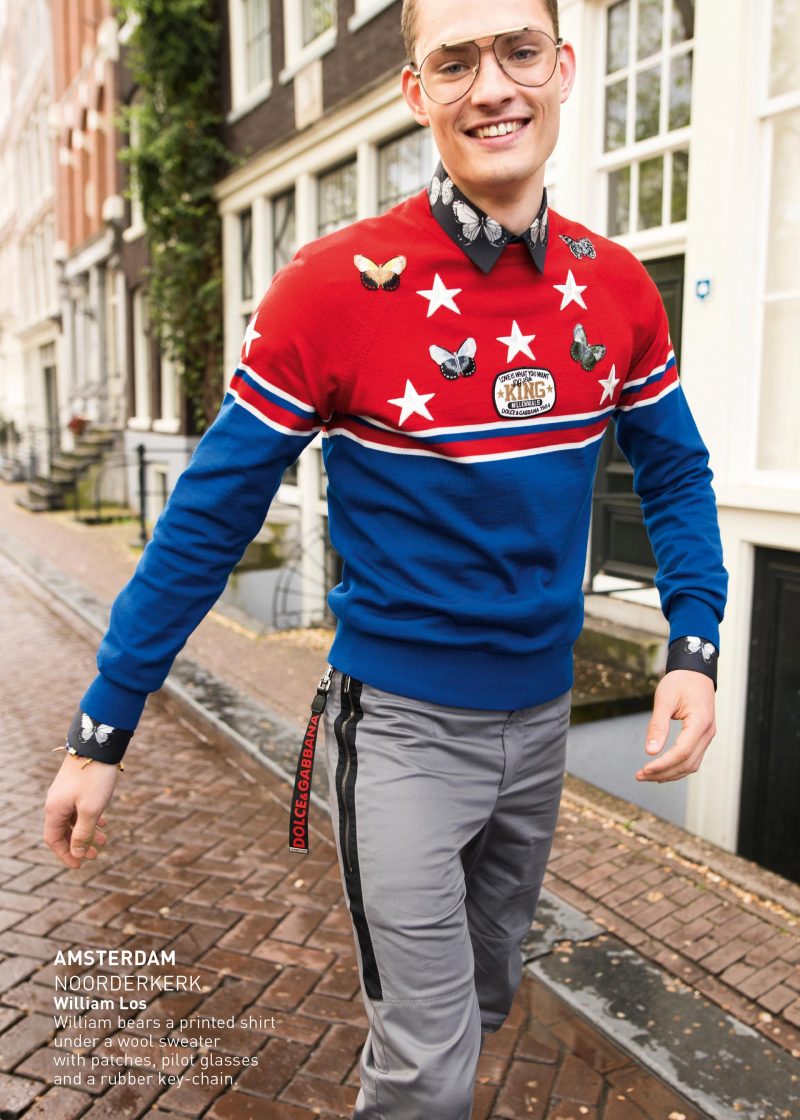 How to Wear It
For most people, particularly those only beginning to branch out into more adventurous clothing styles, one item of red clothing will suffice. Overwhelming the eyes and matching too many pieces is a sure sign of a fashion novice, whereas a statement piece balanced out with more neutral, stone colors lends an outfit a mature and sophisticated air.
A typical example of this trend is a pair of red trousers, which are an excellent way to make a plain top seem instantly more lively and exciting. Some may be put off by the association of red chinos with the trust-fund crowd; their popularity nevertheless means they are widely available, including in department stores such as Debenhams. Red trousers should ideally be worn slim-fit since the bright color implies any bagging will show up more readily than on a dark trouser and, though tastes may vary, choosing a pair in a darker red wine color may reduce the risk of making the outfit seem more sophisticated.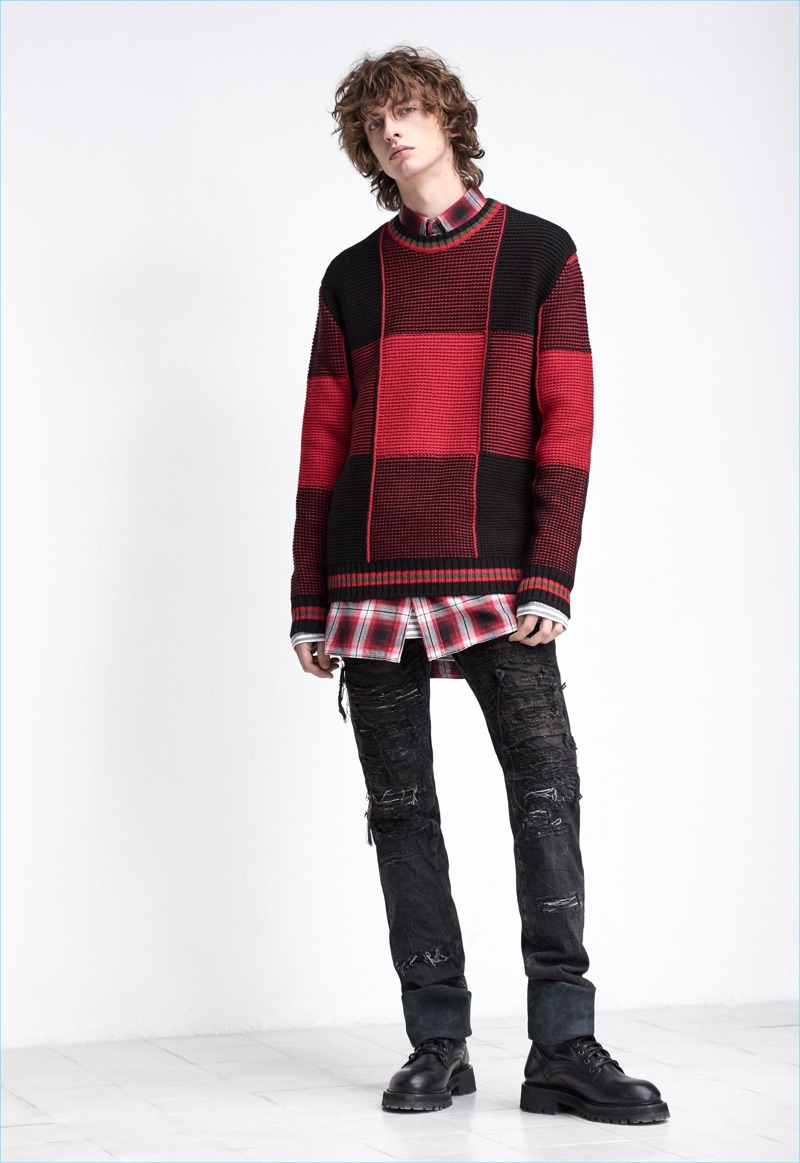 For an even more temperate nod to this trend, red shoes can be an excellent way of adding a subtle pop of color. Adidas recognized as much when they released their Adidas Ultraboost running trainers earlier this year, including an oxblood-colored pair that would pair well with a variety of different outfits. Again, a darker red is probably preferable to avoid drawing the eyes downward too much, although streetwear fashion, which has been growing in popularity throughout this year, often utilizes brightly colored shoes to contrast an otherwise all monochrome outfit.
Those wanting to wear brighter shades would usually be advised to keep them in the top half, where more variety is permissible. A bright red shirt with a charcoal or navy suit jacket, for example, is an excellent look for evening or more glamorous daytime events. A red jacket could also be worn over a patterned shirt featuring the color red, to create a cohesive look that nevertheless doesn't overwhelm the eyes.
For inspiration consider this Eastern-inspired menswear editorial originally from South China Morning Post and styled by Bhisan Rai. It shows model Tony Thornburg in many designer pieces that feature the statement color, such as a Dolce & Gabbana jacket with embroidered dragon detailing and a bright red Berluti shirt, worn to great effect under a cream double-breasted Versace suit.