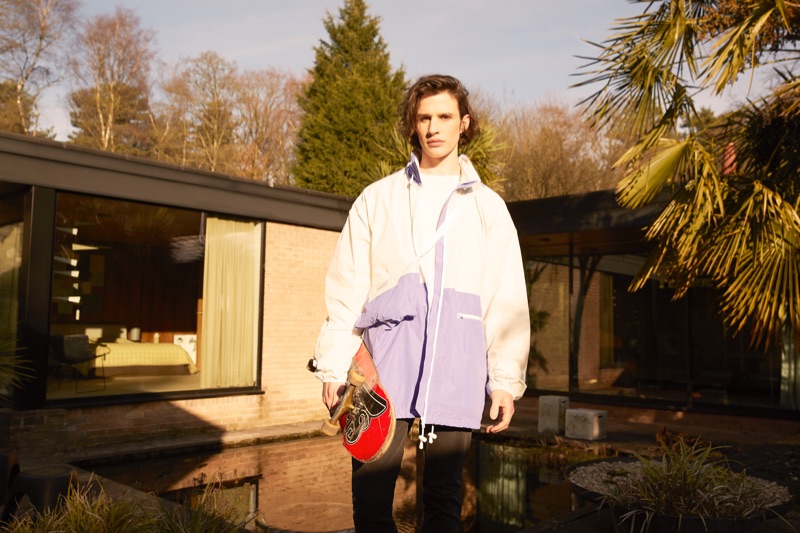 Coggles provides endless style inspiration with its spring-summer 2019 campaign. The retailer highlights a variety of covetable brands with its outing, which features Liam Gardner. The British model dons brands such as Acne Studios, J.W. Anderson, and Balmain for the stunning outing. Giorgio Murru photographs Liam in everything from the graphic short-sleeve shirt and souvenir jacket to the belt bag.
Related: Kit Butler & Alan Soule Don Designer Style for Nordstrom Spring '19 Campaign
Coggles managing director Marisa Shutt talks about the retailer's approach to the season. We're constantly inspired by the people around us, from the influencers filling up our social feeds to the talented individuals we meet on a daily basis. It's a philosophy we carry through in our carefully curated LIFE section with the latest insider access to the world of fashion, home, beauty, and culture.
Shutt continues, For us style cannot be prescribed, we're inspired by personal style. Sure, we're always on the look-out for new brands, trends, and updates, but it's the way we wear them that makes it truly inspirational. Anyone can copy a look from the runway or a magazine but having the confidence in your own personal style to wear something your way is far more authentic.
Coggles Spring/Summer 2019 Campaign