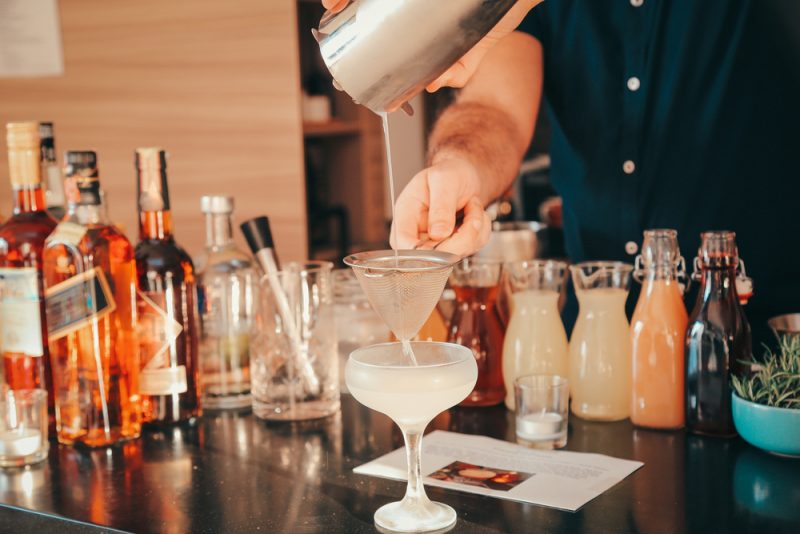 We all need a break every once in a while. Sitting at the bar almost every weekend has become more of culture these days. Most modern-day men have embedded this in their lifestyle even though it means digging a hole in their pocket. But why do people look forward to such weekend scenes so eagerly? Well, the main attraction is good food and delightful cocktails, isn't it? Ambiance comes a close second. Now, what if we tell you that you can enjoy the same flavorful cocktails sitting on your couch, watching your favorite Netflix show in the comfort of your home and that too without much effort? Read on to know how.
Cocktail Syrups to the Rescue
Cocktail syrups are the answer to this! If you haven't tried these yet, you are missing out on a lot of fun or spending just too much to seek it. These syrups come loaded with all the ingredients needed to prepare delectable cocktails. There is no need to go through the tedious process of adding citrus oils, sugar cubes, spices, bitters, and other ingredients to prepare your drink when you have cocktail syrup handy. Just add this special ingredient to your preferred alcoholic beverage to prepare a mouthwatering cocktail in a fraction of seconds.
As you look for this aromatic syrup in the market, make sure you opt for one from a reputed brand to make a healthier lifestyle choice. Proof syrup for cocktails is just perfect. These are prepared with pure cane sugar and are thus devoid of artificial sweeteners and palm sugar.
Invite your Men's Squad & Party like a Pro
'Stay home; stay safe' is the recommended new normal. So, why take the risk of heading to the bar with your men's squad, especially when you can treat them with delectable cocktails at home. All you need to do is to stock syrups in flavors they love. The pack mostly contains the amount of syrup to be added to different alcohols to prepare a variety of cocktails, including the popular martini, mojito, vesper, and Sazerac, to name a few.
Just follow the given instructions to impress your friends and have a great time with them. You can always go a step further and garnish the cocktail with sliced fruits, aromatic spices, and leaves. And we are sure you are smart enough to set the ambiance to match the party mood.
A small break from the mundane routine is always a great idea. It offers the much-needed respite and helps de-stress. And what can be better than chilling at home with friends and sipping your favorite cocktail? Such refreshing breaks should be embedded in the lifestyle of every modern-day man who struggles hard to climb up the success ladder amid the cut-throat competition in the market. If you haven't tried it yet, it is time you do. And don't forget to share your excellent experience with us.