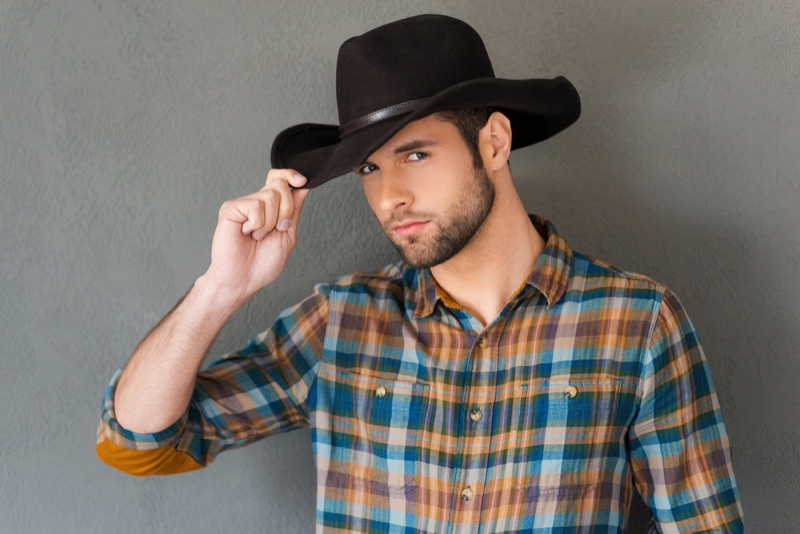 Every style makes a comeback at some point, even the cowboy shirt. Why not be the first to style something older in a way that makes it new and hip for the 2020s?
The best classic menswear never really goes out of style. The fashion world is experiencing some major nostalgia, so retro styles are more in than ever.
From the classic cowboy shirt to the tough trucker jacket, 2020 promises to be all about celebrating rugged Americana styles. But how can you rock these trends without looking like you raided your grandpa's closet? Here are some tips on some of the best retro men's styles and how to make them your own.
The Classic Cowboy Shirt
A cowboy shirt, also known as a western shirt, is a rugged twist on the traditional button-up shirt. Cowboy shirts are set apart by their iconic pointed yoke. They often have dual pockets on the chest and convenient snap closures.
You can find men's western shirts in almost any color and pattern you can think of. Many styles also feature embroidery, contrasting colors, and pearl snaps.
Most traditional cowboy shirts are made of denim or flannel, but you're not limited to these rugged fabrics. These shirts also come in a variety of other patterns, such as stripes and paisley, and solid colors.
How to Style a Cowboy Shirt
Despite its strong style, a cowboy shirt is surprisingly easy to wear. It can effortlessly stand in for a regular button-up shirt in just about any outfit.
Pair your cowboy shirt with light-wash denim for a casual look. If you want a bit more modern style, you can wear your cowboy shirt with a pair of sleek black skinny jeans.
If you're worried about looking like you just stepped off the farm, you can dip a toe in the western trend with a shirt in a low-key solid color. Cowboy shirts in classic denim or flannel will have a more rugged, iconic cowboy look.
Generally, cowboy shirts look best tucked into your trousers. But if you want to go for a more laid-back style, you can wear your cowboy shirt open over a variety of plain t-shirt styles.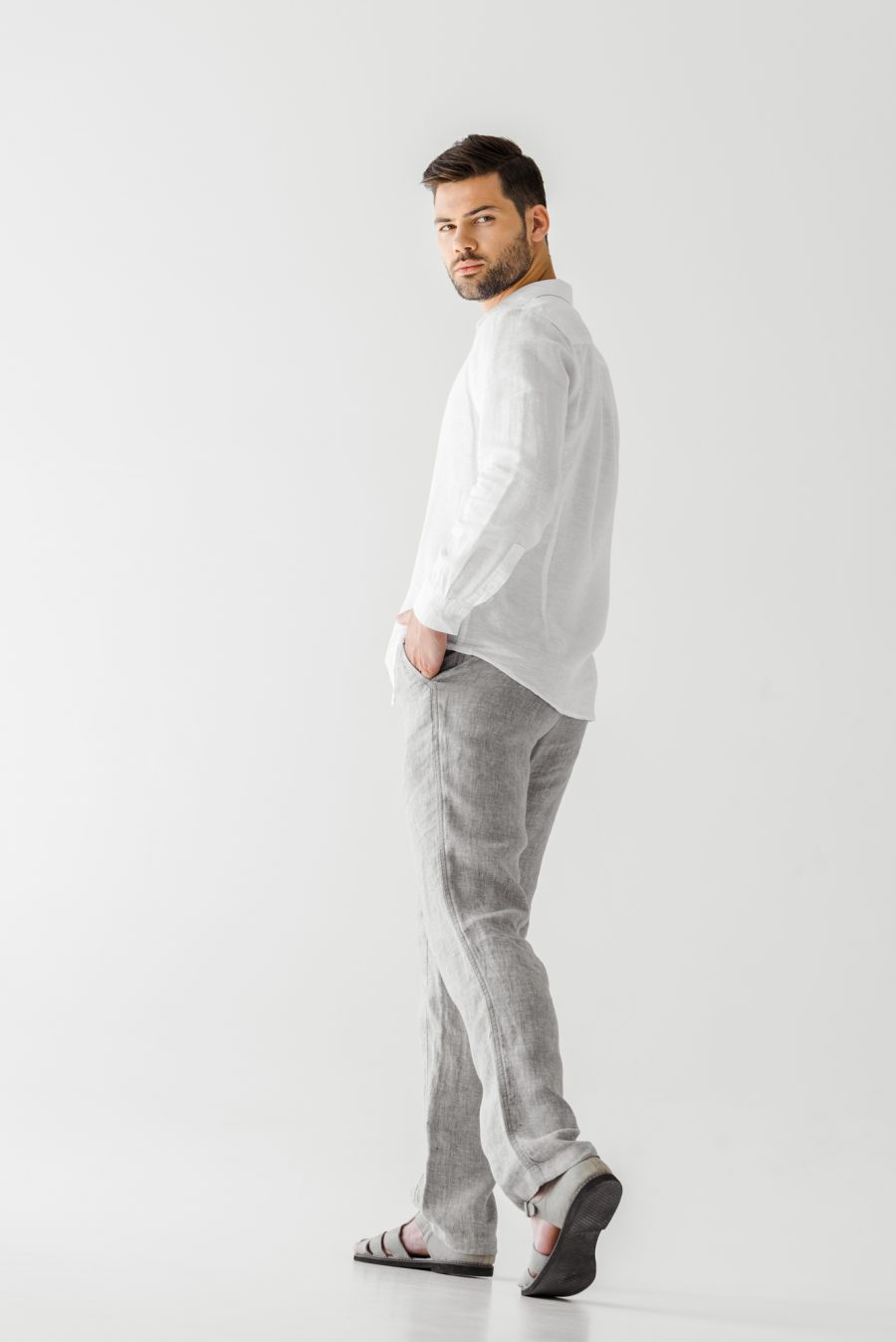 The Collarless Shirt
Collarless shirts are another retro-inspired alternative to regular button-downs. Also called a "grandad shirt," these shirts originated from when dress shirts and their collars were made separately. This was so the collars could be washed often without wearing out the rest of the shirt.
Factory workers and other manual laborers opted to go without their collars to prevent them from getting stuck in machinery. Because of this, the collarless shirt became known as a working man's look.
How to Style a Collarless Shirt
Much like the cowboy shirt, a collarless shirt can easily replace a standard button-up shirt in various looks.
You can play up the collarless shirt's hardworking heritage by styling it casually with jeans and chinos. On the other hand, a collarless shirt can be dressed up with a tailored blazer and black dress shoes.
A collarless shirt also makes a good layering piece. You can wear it open over a t-shirt for laid-back cool, or you can layer over it with a cardigan or bomber jacket.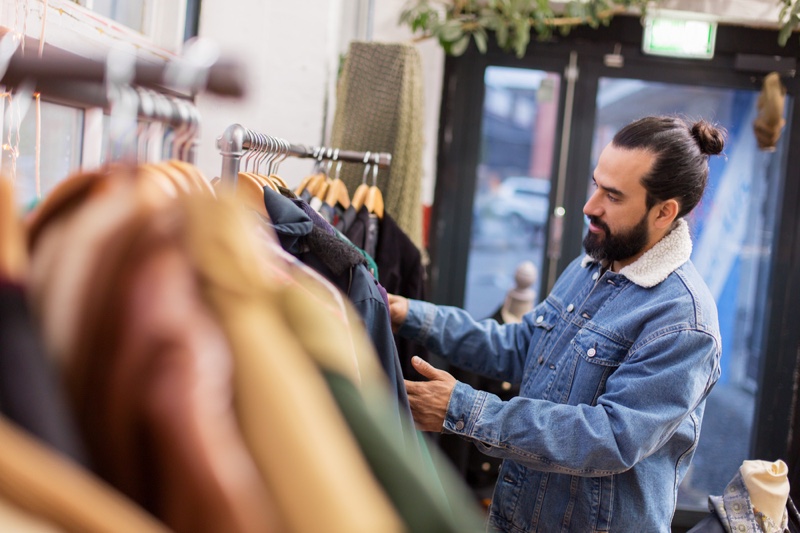 The Trucker Jacket
When you think of a classic denim jacket, chances are you're thinking of the iconic trucker jacket. A trucker jacket features a pointed collar, chest pockets, buttoned sleeves, and a simple cropped cut.
Although trucker jackets and denim go hand-in-hand, denim isn't the only fabric option for this classic style. Trucker jackets in suede and corduroy are just as cool. Trucker jackets with warm shearling linings are particularly popular at the moment.
How to Style a Trucker Jacket
Trucker jackets offer a ton of options for spicing up a casual outfit. They're a classic layering piece that goes great over vintage t-shirts, henleys, and flannels of all kinds.
When choosing a trucker jacket, pick a fabric that won't clash with the rest of your outfit. For instance, there are certain guidelines when styling a denim jacket.
Denim jackets look best paired with chinos, khakis, and corduroys. While it's not a sin to wear a denim jacket with jeans these days, you want to avoid wearing matching colors and washes.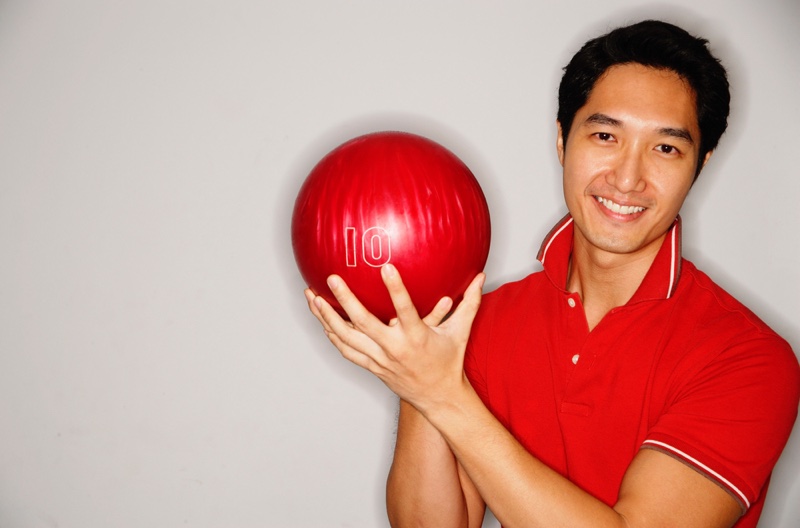 The Bowling Shirt
The perfect shirt for any guy who loves to be the life of the party, an old-school bowling shirt is just bursting with retro flair. They aren't just for rockabilly bands and your uncle anymore.
Bowling shirts come in a variety of looks, but most of them incorporate contrasting colors, color blocking, and geometric designs in some way. This can be used to create subtle or dramatic looks. Whether you prefer something understated or a wild pattern, there's a bowling shirt to fit your vision.
How to Style a Bowling Shirt
To keep your bowling shirt looking more classy than campy, keep the rest of your outfit low-key. A pair of simple-fitted trousers or skinny jeans will let the shirt do most of the talking.
And leave the bowling shoes at the alley. Opt for a nice pair of sneakers or loafers instead.
Bringing Retro Fashion into the New Decade
There's a good reason; many retro men's styles are considered classics. You can't go wrong with clothing that's all about timeless masculine style.
Whether you prefer a sophisticated cowboy shirt or a vintage denim jacket, don't be afraid to mix up your wardrobe. Bring a bit of the past into the new decade to create your modern classics.