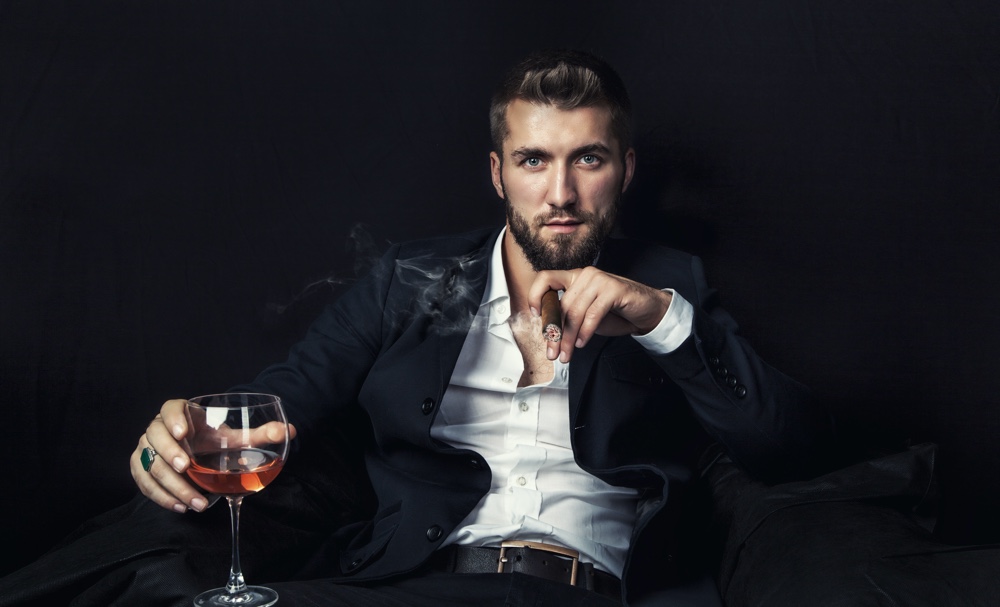 Every year, about 750 million cigars are produced and sold worldwide. Figures not even close to cigarettes (more than 20 billion units bought – and supposedly smoked – every year): an exponential gap that makes cigars a sort of "elitist pleasure," reserved to connoisseurs and enthusiasts. These have made the mere act of smoking a cigar the marker of a specific lifestyle that combines luxury, taste, and flair with just a pinch of culture.
This is probably the main reason why smoking a cigar is intended not just like a simple action that anyone can repeat mindlessly every time he wants to: for the real aficionados, it is configured as a ritual, almost a liturgy. And like every liturgy, it takes the right tools to be appropriately celebrated.
Only a few companies (like, for example, the French Elie Bleu, a brand that deals with everything that has to do with luxury and style) have specialized through the years – in many cases throughout entire decades – in providing cigars lovers with the most refined objects dedicated to the "cigars culture."
And it is a matter of the fact that the above-mentioned cigar lovers are willing to spare no expense to live the most immersive and fulfilling experience. For them, getting the right tools to enjoy a cigar is part of the pleasure, even if this implies a substantial economic investment. But what are these tools? Here below, you can find the "essentials."
1. Cigar Cutter
It is probably the most iconic cigars-related item: a simple mechanism, a unique design, the practicality of a small object able to be, at the same time, useful and elegant.
Many designers have tried to give it the most unusual and whimsical shapes through the years, but the traditional one, with its characteristic metallic reflections, remains the true connoisseurs' favorite.
2. Pocket Lighter
If you are in the habit of smoking when you are far from home, you must provide yourself with a lighter. But when it comes to cigars, you can't settle for anything less than an item crafted explicitly for them.

Cigar lighters were designed and painted to evoke the atmospheres of Cuba in the middle of the last century. And it doesn't take this much imagination to recall the atmosphere of a Graham Greene's or Ernest Hemingway's novel.
3. Table Lighter
In any case, the genuine lighter for cigars is an item that you can't store in your pockets. It has to stand out in the middle of a mahogany table, ready to use by its owner and guests.
A table lighter is a tangible status symbol. When it shows itself into a room, better if surrounded by fine furniture and original paintings, it immediately gives the idea of luxury and refined taste.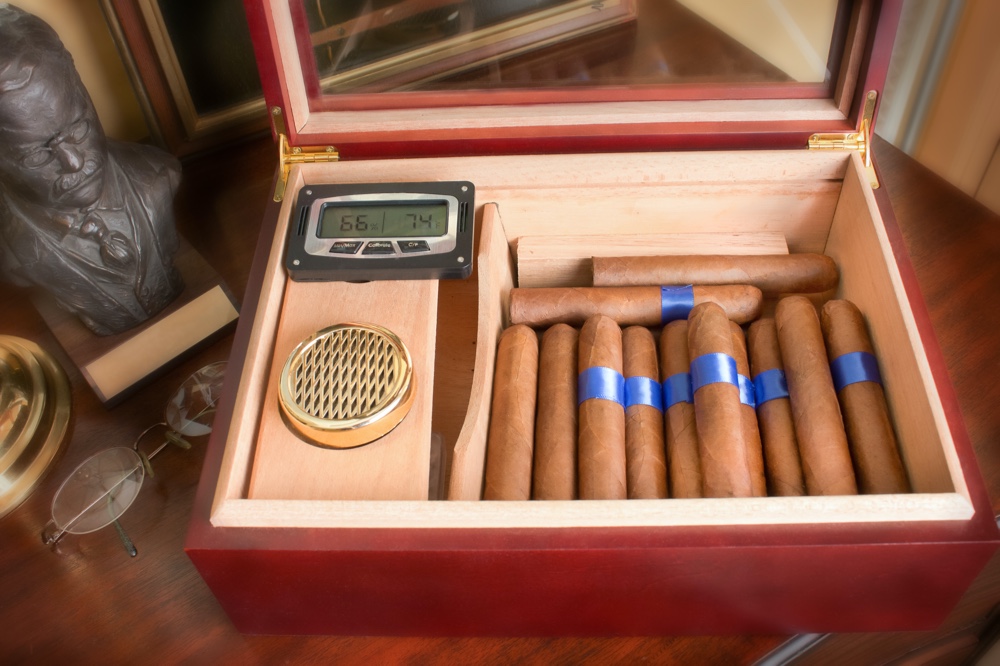 4. Humidor
Every smoker knows that a cigar has to be stored in a box to ensure the proper humidity. Cigars must never get completely dry. An excellent original handcrafted Cuban puro habano has to maintain its leaves partially moist so that they can burn slowly and allow the smoker to appreciate all of its aromatic bouquets.
A humidor does just that: it keeps the right balance between dry and moist air: By doing that, when a cigar is picked up to be smoked, it can emanate all its scents even before being lighted.
5. Ashtray
It goes without saying; we're not talking about an ordinary ashtray: it has to be an iconic one, almost a piece of art. The best ones show glimpses of Havana, Cuban shores, Cuban folkloristic images. Or even the most iconic image of the entire 20th Century: a close-up of Ernesto Che Guevara's face.