Fresh on the heels of the 2016 Super Bowl where Coldplay headlined the Halftime Show, Rolling Stone releases its most recent cover story with frontman Chris Martin. Posing in a wardrobe, which exhibits his current flair for colors, Martin is photographed by Peggy Sirota.
Talking to the magazine about his working relationship with Beyoncé, the 38 year-old singer discusses being open to criticism. He recalls presenting Beyoncé with a song entitled Hook Up. Martin shares that she turned it down "in the sweetest possible way: She told me, 'I really like you – but this is awful.'"
Addressing people who are not fans of Coldplay, the Adventure of a Lifetime singer reflects, joking, "I had a couple of years in the mid-2000s where it was really confusing to me. I was like, 'Why is our band sometimes a punch line?'" Read more on RollingStone.com.
Chris Martin for Rolling Stone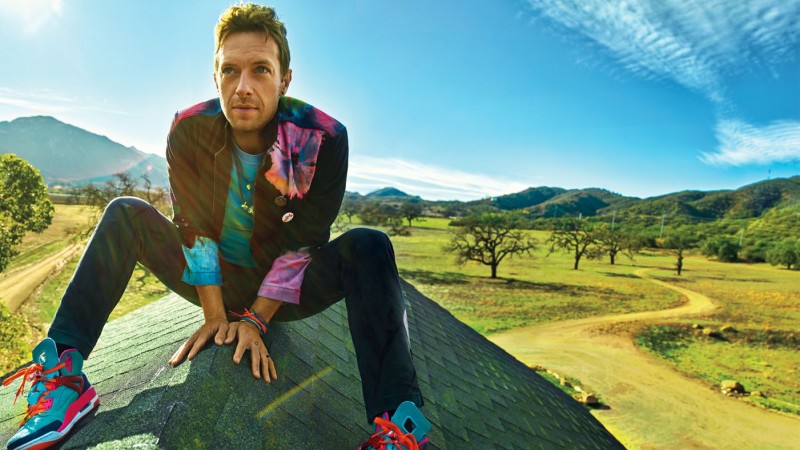 Pictures: Chris Martin Performs at the 2016 Super Bowl