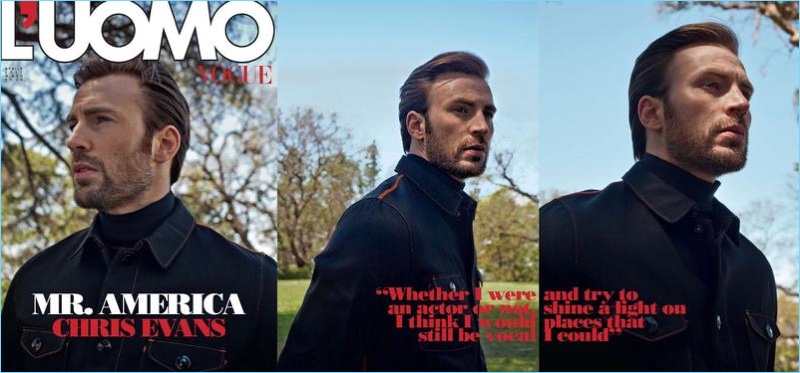 Gifted actor Chris Evans graces the latest cover of L'Uomo Vogue. Photographer Paul Jasmin connects with the actor for the magazine's April 2017 issue. Dressed by stylist Michael Philouze, Evans sports contemporary pieces from the likes of Theory and Prada. Evans talks to the magazine about his latest role in Gifted and his co-star, McKenna Grace.
Related: Chris Evans Covers Esquire, Reflects on Leaving Home for Hollywood
The 35-year-old actor shares, "Mckenna is something else. She's very mature for her age; she certainly has a lot of experience on a film set but she's still a kid. That's the hardest thing when you're casting a young person."
Talking about child actors, Evans explains, "They have to have the wild freedom of a child but at once know that this is still a job. And there are times when you have to be professional, but not so much that it's robotic. And she really strikes that balance." Read more on Vogue.it.
Chris Evans L'Uomo Vogue Photo Shoot