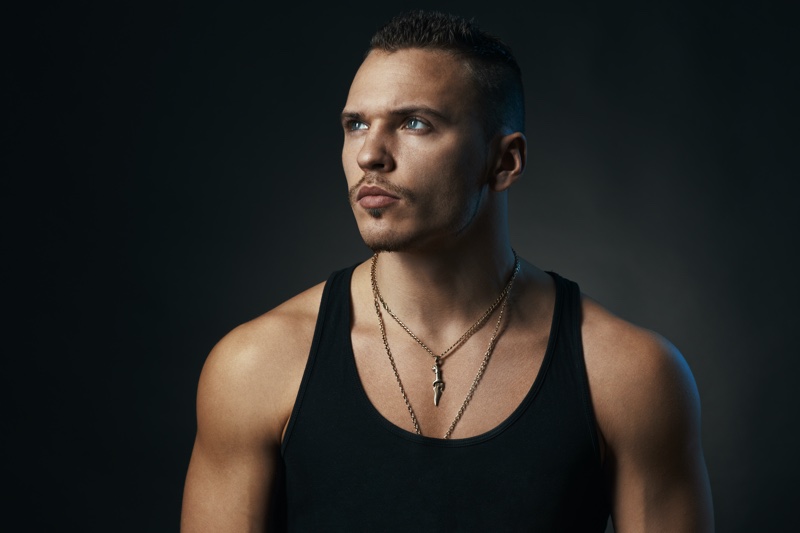 Chains and pendants are timeless jewelry items used for centuries to enhance men's and women's attractiveness and elegance. You'll unlikely find a jewelry pair that complements each other better than those two. These accessories come in various styles, designs, and materials, making it easy to find the perfect one to match your unique taste.
Whether you are looking for a stylish chain pendant to wear every day or a thick necklace completed by a chunky pendant to make a bold fashion statement, the world of fine jewelry has a high-end piece to meet your needs and expectations.
Chains and pendants are two essential pieces of jewelry that, when combined, can elevate any outfit, whether you're dressing up for a special occasion or accessorizing a casual look. A well-crafted chain can add sophistication and elegance to any ensemble, while a pendant can be a statement piece that shows off your personality and style. Let's look closer at chains and pendants and what makes them so unique.
Chains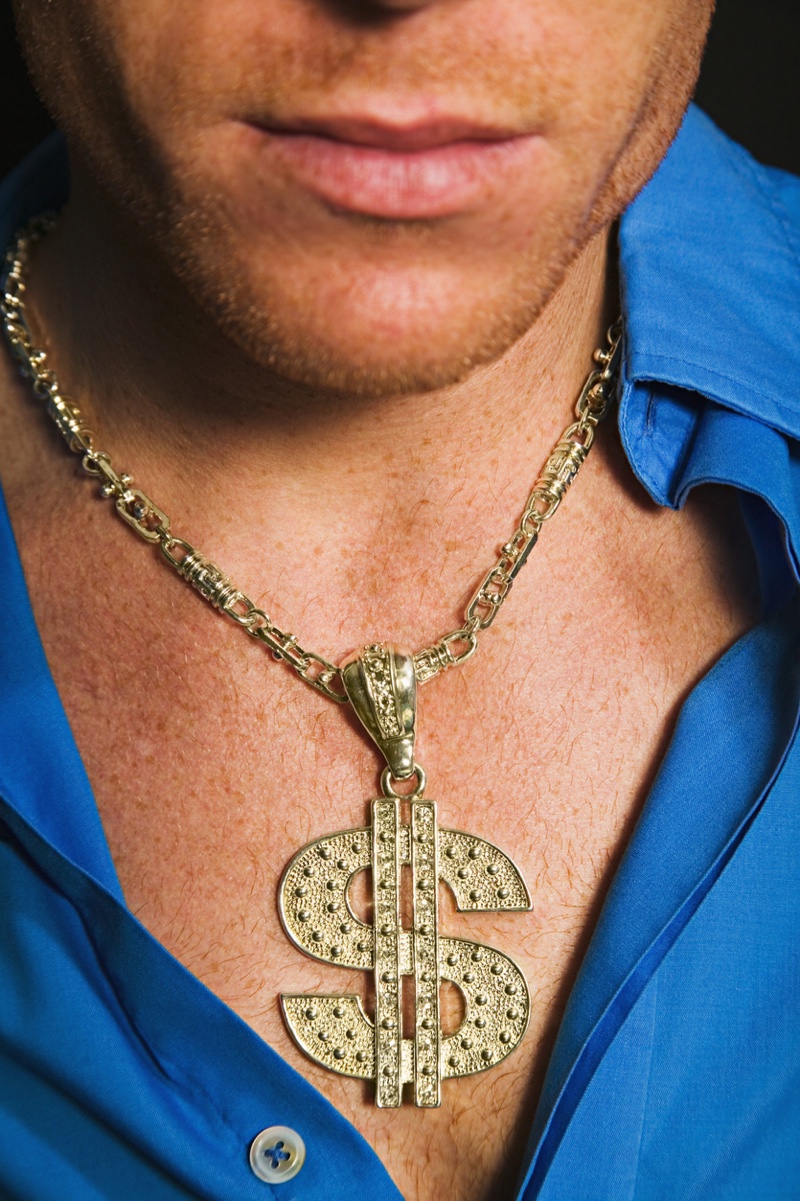 First, let's talk about chains. A chain is a jewelry item that consists of a series of interconnected links. Chains come in various styles, including delicate and minimal, bold and chunky, and everything in between. They can be made from multiple materials, including gold, silver, platinum, and even more affordable options like stainless steel.
When it comes to choosing chain pendants, there are a few things to consider, and the first one is the style of the chain. Do you want something delicate and minimal, or do you prefer something more substantial and bold, ready to add masculine vibes?
One of the most popular styles of chain necklaces is the classic cable chain. It's the basic chain that features oval or round links that are connected together in a simple, elegant design. A significant number of chain styles, despite their unique look, are based on the link connection used in a cable chain.
Another popular style is the box chain, which features square links that create a more structured, geometric look. The box chain has squared-off links that create a unique texture and reflective surface, providing extra sparkle to the necklace. It's an excellent option for a more modern and edgy look.
The rope chain is one more style that is on the list of this year's top trends. It features twisted or braided links that create a textured, rope-like appearance. This chain adds a touch of sophistication to any outfit and provides the sparkles to ensure no one is left uninterested.
If you're into the win-win combination of a chain necklace with diamonds, you should try a solid 10k gold eternity men's diamond chain. It's the timeless classic that makes the base of the jewelry collection of every man with style. The iconic necklace will effortlessly complete any outfit, creating a look that's fresh, sharp, and flawless.
And this year's jewelry fashion leader is undoubtedly the Cuban link chain. It's a statement necklace to show off your style and way of life. Its design displays flat twisted oval links intertwined to create a bold necklace for daring and confident jewelry lovers.
All those chain styles are more than perfect to combine with a pendant as long as you consider some essential details. To choose the proper chain to hold your pendant, you need to take into account not only your preferences but the following characteristics:
1. Find the Right Chain for Your Pendant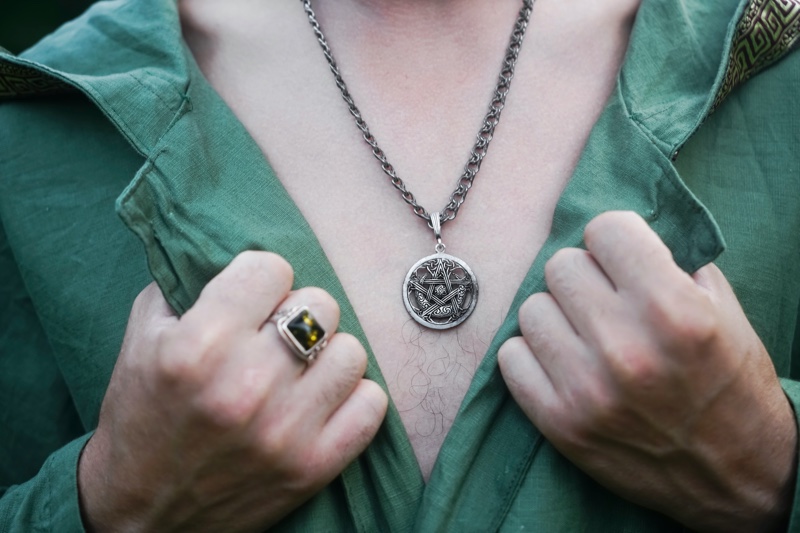 When choosing a chain for your pendant, it's essential to begin by considering the size and weight of the pendant itself. These key factors should serve as the foundation for your decision. A thicker and sturdier chain is recommended if the pendant is large and heavy, while a delicate pendant would look best on a fine chain.
As men's diamond pendants for chains tend to be quite heavy, you need to opt for necklaces known for their sustainability and strength. Chain pendants that include styles like rope and Cuban are perfect for heavy large pendants and medallions, as they are durable and strong.
Pairing diamonds with chains, choosing a chain that complements the stones' beauty without overshadowing them is crucial. The mentioned chains are lustrous, just to the point of harmoniously emphasizing the sparkle of the diamonds.
The box chain is also a great choice to accompany your diamond pendant, as the polished surface of its links adds shine to the necklace and reveals the true beauty of the sparkling gems.
Though the chain is also relatively strong, the laconic geometric pendants of moderate size will make a better match than extravagant over-the-top pieces. Simple cable chains are great for elegant minimalist, lightweight pendants, like solitaire diamond ones.
2. Match the Metal
It's important to match the metal of the chain to the metal of the pendant. For example, a gold pendant should be paired with a gold chain, while a silver pendant should be paired with a silver chain. Mixing metals can look messy and clash with the overall look. Gold chains are a classic choice and have long symbolized luxury and elegance. They come in various colors, including yellow, white, and rose gold.
Silver chains are also a popular option and are often more affordable than gold. Platinum chains are a luxurious choice and are known for their durability and strength, which can last a lifetime. Stainless steel chains are more affordable and are perfect for those looking for a more casual, edgy look.
3. Length Matters
The chain length should also be considered when pairing it with a pendant. A shorter chain will keep the pendant close to the neck, while a longer chain will allow the pendant to hang lower. Consider the shape of your face and the neckline of the outfit you will be wearing with the pendant to determine the appropriate length.
4. Layering
Layering is a popular trend and can add a unique look to your pendant and chain combination. If you want to layer chains, choose those with different lengths and patterns to add dimension and texture to the overall look.
By following these tips, you can easily ensure that the pendant sits perfectly and its combination with the chain compliments your outfit.
Pendant Styles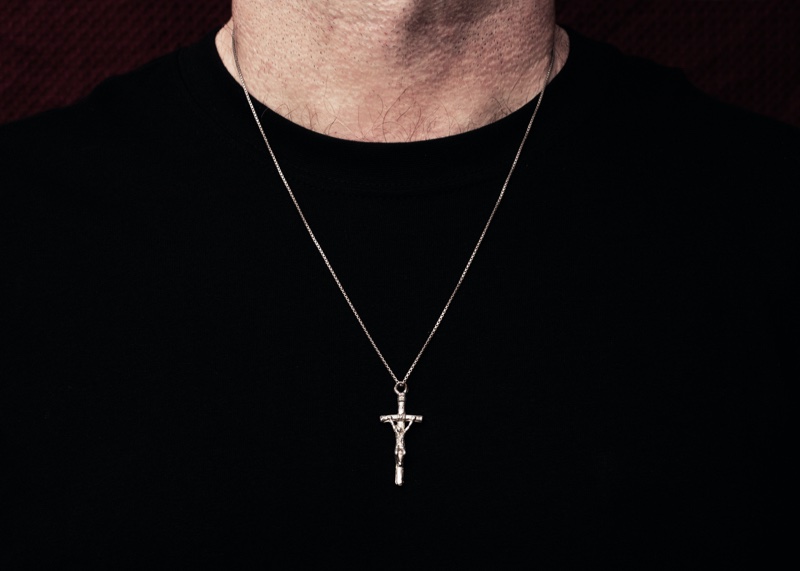 As to pendants, the variety of designs, sizes, and materials makes it easy to find the perfect item to match your personal style. Here are some of the most popular pendants on the market:
Cross Pendant
The cross pendant, a classic and timeless selection, is particularly favored by those with religious affiliations. Available in a wide range of styles, from simple designs to ornate and decorative creations, the diamond cross pendant holds deep symbolism by merging the beauty of diamonds with spiritual imagery.
This elegant and meaningful combination is ideal for individuals seeking a stylish piece that also carries personal significance.
Heart Pendant
The heart pendant embodies romance and whimsy, making it a versatile choice that can be worn to symbolize love or as a stylish fashion accessory. These pendants range in various sizes and materials, from dainty gold hearts to larger, more intricate designs. A heart-shaped diamond pendant, in particular, serves as a precious and timeless gift for a cherished loved one. This classic combination ensures lasting appeal, enabling the wearer to enjoy its beauty for years.
Solitaire Diamond Pendant
A solitaire diamond pendant is a classic and stylish piece that typically features a single diamond in a simple setting. It allows the stone to shine brightly and be the center of attention. This kind of pendant is perfect for those who want a minimalist yet elegant look.
Halo Diamond Pendant
A halo diamond pendant features a center diamond surrounded by smaller gemstones that enhance its sparkle and size. As flashy and bright high-end jewelry leads this year's trends, a colored diamond pendant can add a unique and colorful twist to traditional diamond jewelry.
Colored diamonds can come in various hues, from pink to blue to yellow, and can be used in multiple pendant styles to create a striking and one-of-a-kind piece. This combination creates a stunning and eye-catching piece that can be worn for special occasions or as everyday statement jewelry.
Animal Pendant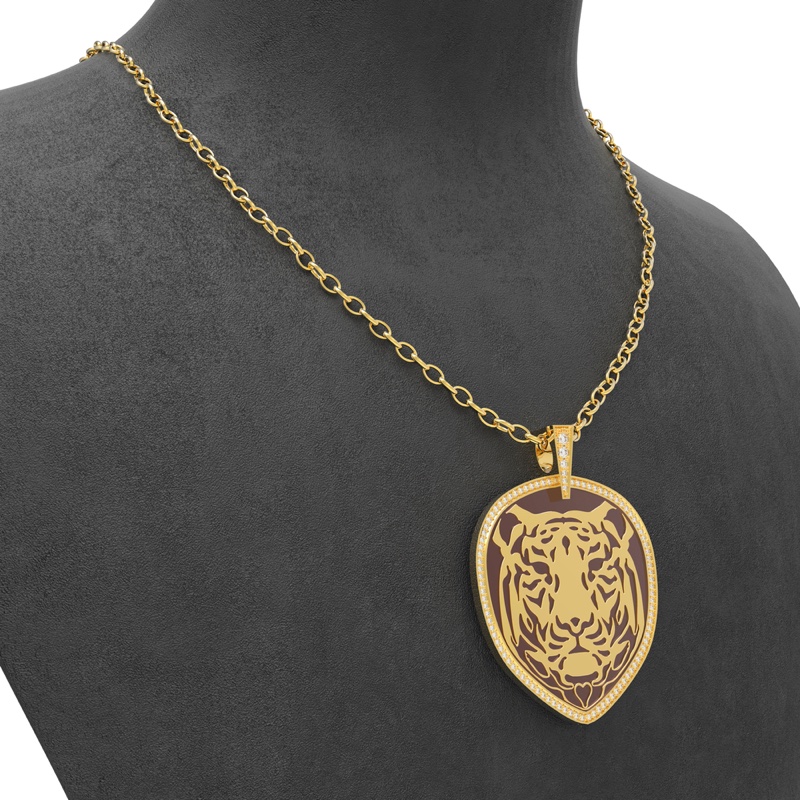 Animal pendants are a fun and playful choice. Popular animal pendants include butterflies, cats, dogs, horses, and any other species you prefer.
Final Words
Undoubtedly, the design of your chain pendants should depend on personal style and preference. Pendants can be mixed and matched with various chains and other jewelry pieces to create a unique and personalized look.
One of the great things about pendants is that they can be easily customized and engraved with initials, names, dates, or special messages, making them a perfect gift for loved ones or a meaningful addition to your jewelry collection.
The possibilities are endless, whether you prefer classic and timeless options, such as the cross pendant, or more fun and playful ones, such as animal pendants. So why not add a little sparkle to your life with a beautiful chain or pendant today?