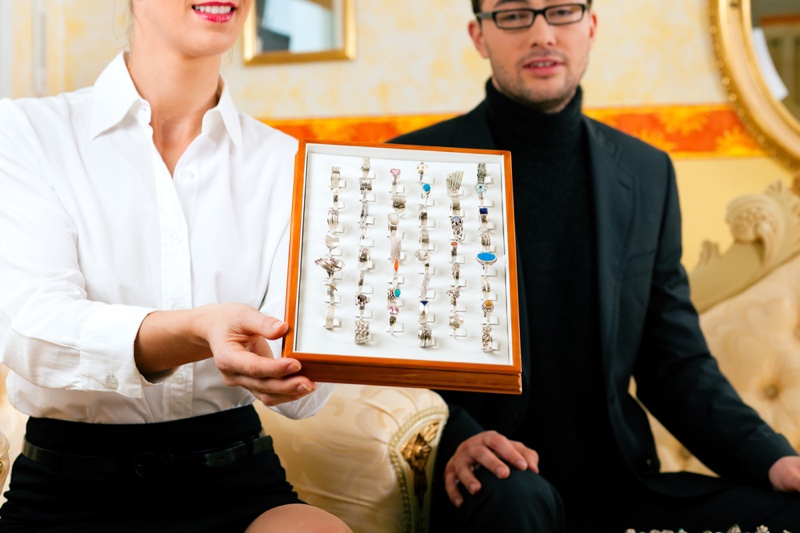 The tradition of birthstones has a story that dates back centuries. Based on Jewish history, the 12 stones correspond to the months of the year. This custom has lasted to the modern era and birthstones are still big business for jewelers all over the world. Whatever your month, you have a special stone that represents you. For many people, incorporating their birthstone into their engagement setting can set it apart from more common diamond rings. Even your favorite famous people get into the act and we want to round up some incredible celebrity birthstone engagement rings. Here are some of our favorites.
Pop Star Jessica Simpson's Ruby Engagement Ring
The July birthstone is the red ruby, which can make an amazing statement piece for anyone. Jessica Simpson has a July birthday and her husband Eric Johnson honored that in her engagement ring. The 5 karat red stone is flanked by two large diamonds.
If July is a special month for your fiancé, consider the bright red ruby to celebrate your engagement.
Mandy Moore from This Is Us
Sports an April Diamond
April babies may be cheating a little when it comes to engagement rings. Their birthstone is diamond, which is the most associated stone with popping the question. And, of course, there are so many celebrity diamond settings to choose from. But 'This is Us' superstar Mandy Moore has something to sing about.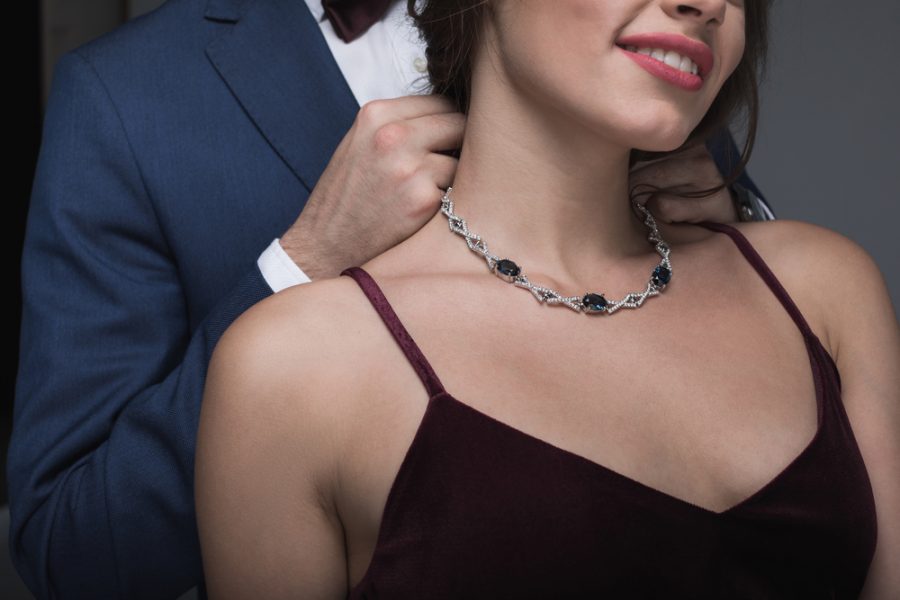 The story is that she told her husband she didn't want anything fussy. So this simple rose gold band with a round diamond suits her personality just fine.
Gwyneth
Paltrow's
September Sapphire Ring
Love her or hate her, Gwyneth Paltrow is one of the most famous people on the planet. Already a product of Hollywood royalty, Gwyneth's engagement ring from Glee collaborator Brad Falchuk celebrates her September birthday with a breathtaking sapphire.
Her ring also focuses on the gemstone without a lot of pomp and circumstance with additional diamonds or a flashy setting. A less showy ring can be a great option for your engagement, too.
Duck Dynasty
's Rebecca Robertson Embraced Opal for October
One of the most unusual birthstone wedding rings belongs to Rebecca Robertson, who made her name on the reality show Duck Dynasty. Why is it unusual? Because the birthstone for October,the opal, is almost never associated with settings designed for weddings.
The opalescent stone sits flawlessly in an art deco designed setting. If your fiancé craves the less conventional, consider the opal for them. Or, if their birthday is in June, go even more avant-garde with a pearl setting.
This is only a handful of the famous celebrities and their birthstones. March babies and their aquamarines, February's amethyst, and August's peridot also only scratch the surface. But no birthstone may be more important than that of your beloved.
While celebrity marriages may not last forever, the rings will stand the test of time. And you don't have to have just a traditional diamond in your own engagement setting. Spice it up with a birthstone for your engagement to honor your new life together.