Men's Fashion Editorials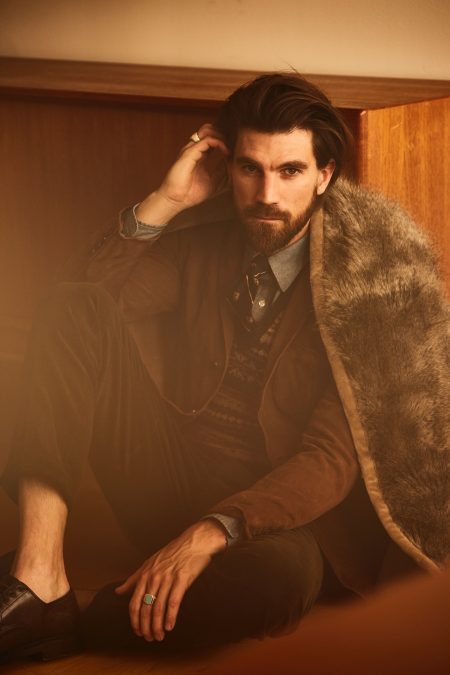 The perfect example of a fashion editorial, model Henrik Fallenius stars in a Fashionisto Exclusive lensed by photographer Arnaldo Anaya-Lucca left. Learn more about men's fashion editorials.
So, what exactly is editorial fashion? Editorial fashion has been around for decades, involving photography intended for use in newspapers, magazines, or other print media. With the internet here with us, editorial fashion has found its way into online platforms.
The main purpose of editorial fashion is to tell a story and complement written text with visuals. Editorial mages can be selected and used for a wide range of topics, including fashion, landscape, sports, portraits, and even photojournalism. Sometimes, especially within fashion, images can relay information without necessarily being accompanied by written text.
Fashion Editorials
Photographs of male models are usually used for marketing or representing a wide range of brands and products. Usually, such photoshoots feature models in a particular themed wardrobe. Some editorials are solely dedicated to curating fashion trends for a specific season or new designs by a specific designer. While clothes are usually the highlight of the photoshoot, a lot goes into creating a good editorial. Apart from the clothes worn by the model, photoshoot directors also go for a particular mood.
In fashion magazines such as GQ and L'Officiel Hommes, most of the pages feature professional male models. However, it is also common to see celebrities featuring on the cover or taking several spreads or pages. These features usually include interviews that highlight an aspect of the celebrity's life and their photographs in the clothes that the magazine would like to market.
Many celebrities have made it on magazines' covers and helped retailers sell their new arrivals such as shoes, perfumes, and clothes. Fashion events such as award ceremonies are also featured in magazines, with some selected designers' looks making it to editorials. Some male celebrities also double up as professional models, making them preferable to use based on their popularity and reach.
Curating Looks for Editorial Fashion
Unlike other photography types, fashion editorials are highly curated, and models are directed to tell a certain story. It may also include extreme poses. A lot of work goes into getting the perfect shots for use in an editorial. Some of the factors that photographers and directors consider include location, lighting, the shoot theme, and the brand being marketed.
For some shoots, props are necessary, including backdrops or other objects. Makeup is always a major aspect of these shoots, as well as the models' poses. Depending on the theme, the concept of the shoot might vary. Whether indoors or outdoors, photographers need highly professional equipment to come up with quality visuals for editorials. Equipment ranges from tripods, reflectors, camera lenses, portable camera batteries, and more.
Portfolio Building
Editorial fashion benefits a fashion editor and their magazine and retailers and prospective consumers of the advertised products or services. For any male model looking to make it big in the fashion industry, being part of an editorial is a great way to create an impressive portfolio. Stylists, photographers, makeup artists, and shoot directors also use editorials as a platform to showcase their work.