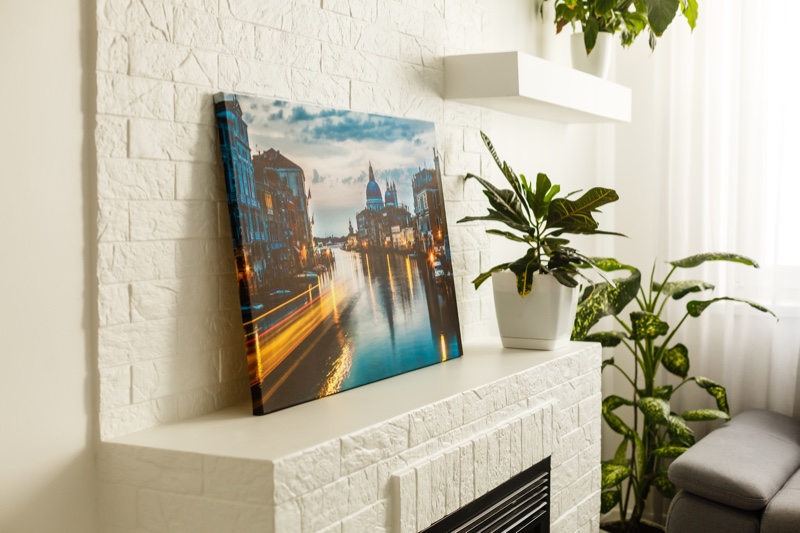 As any dedicated fashionisto knows, buying loads of new clothes doesn't make anyone a style expert. It takes more than regular shopping sprees to create a coherent and stylish wardrobe that fits your personality, achieving that magical mix of current trends and your unique personal style.
And guess what–a similar rule applies to home decor! New interior design trends come along every season, but unique custom features–canvas prints, for example–make your home unique. Canvas prints are a simple, affordable way to incorporate custom design into your home. Let's find out more about this classic wall art solution!
What You Should Know About Canvas Prints
The name "canvas prints" is pretty much self-explanatory: it's a print on a piece of canvas fabric. Depending on the provider, canvas prints come rolled or wrapped, meaning the fabric is stretched over an inner frame.
That frame is traditionally made from wood and gives canvas prints an appealing physical presence. The inner frame also means canvas prints can be propped up on flat surfaces and displayed on the wall.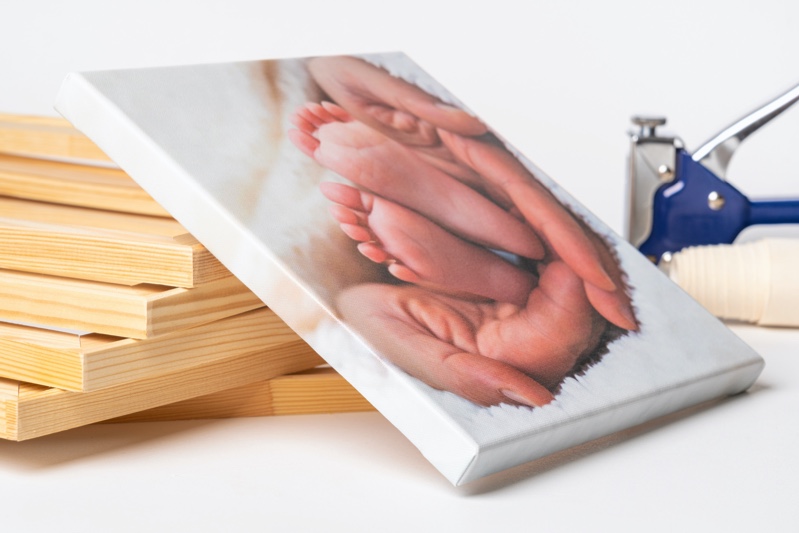 So Why Canvas Prints?
At this point, you might ask: why canvas prints in particular? What makes them special compared to other print formats such as framed photos or posters? After all, it doesn't matter how you have your photo printed; the most important thing is to choose a good picture, right? Well, yes and no.
Traditional print formats like framed photos have a distinctive classic appeal to them. They are, if you like, the white tie of interior decor–elegant and stylish, but not suitable for every space or occasion.
Canvas prints, with their borderless design, clean lines, and overall unfussy aesthetics, look timeless and contemporary at the same time.
They can integrate effortlessly into almost any room. Depending on the photo you choose for printing, canvas prints can look vintage or modern. Printed with any image of your choice, custom canvas prints provide a virtually unlimited range of wall decor opportunities!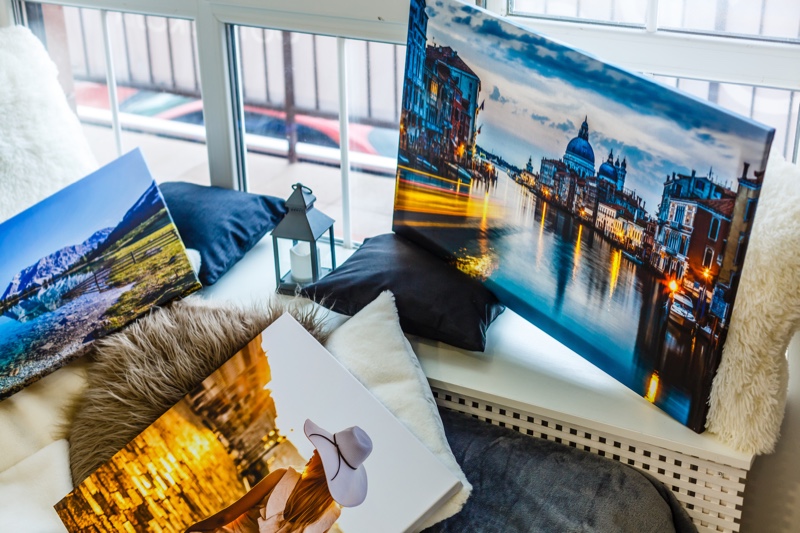 Wrapping Up
So are canvas prints a new essential for fashionable interior design? Well, let's try another comparison with clothes. While we wouldn't compare canvas prints to an all-purpose hoodie or white tee (absolute must-haves in any guy's wardrobe), there are some similarities between canvas prints and good-quality watches.
You could get by without a watch entirely or wear a cheap regular watch that won't help you stand out but will do what it needs to. But why would you settle for underwhelming accessories when better options exist?
The same applies to canvas prints (though quality canvas prints are available at much more accessible prices than high-end watches). Other print formats have their advantages, but if you're looking for a unique wall art feature that will effortlessly blend in with your home style while simultaneously creating an eye-catching focal point, our advice is to choose canvas prints.