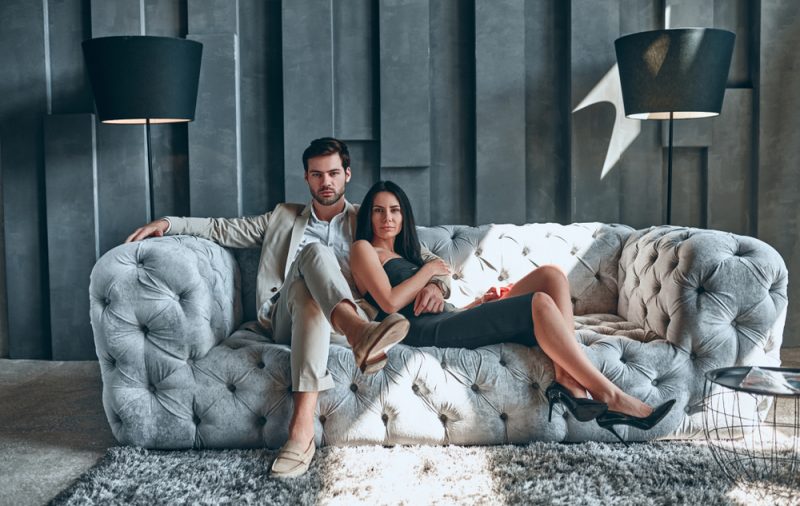 One of the meaningful attributes of offline gambling is the casino dress code. Going out to a casino is a special occasion compared to going to opera or a high-end restaurant. The venues require their guests to comply with the dress code to create a festive atmosphere. Gambling institutions not only give their clients a chance to win a lot of money — but they also help them to disconnect from reality. Stylish clothing, jewelry, and the lavish decor of the venue help players to immerse themselves in the atmosphere of a fairy tale. When you feel like trying your luck, at https://casinonearme-ca.com/ you will be able to find the nearest casino. But before setting out, please check its dress code requirements!
Fallsview Casino Dress Code
To be allowed in the gaming room, you should display respect to the surrounding people. It means there should be no provocative, threatening, offensive, or obscene prints on your clothes or accessories. You should also avoid casual or street style clothes and beachwear.
Just as in most other venues, gentlemen do not have to wear a tie — but if they put it on, it will only contribute to the overall premium atmosphere. Instead of shorts, they should opt for long trousers accompanied by elegant shoes. Sneakers do not fit in a typical casino dress code. At the same time, one should not look too official. A casino is not a political club or a shareholders' meeting.
For ladies, the dress's length is normally not regulated — it can either be a long evening gown or a cutting-edge mini-skirt. If you love high heels, feel free to wear them. If you prefer flats, make sure they look elegant. You will spend quite a lot of time on your feet, so you should feel comfortable.
The smaller your bag, the better. A dainty clutch would be an optimal solution.
Many ladies in a casino wear full evening makeup and curls. It is not a must — but even if you usually avoid cosmetics, you might still want to apply a bit of lipstick and mascara.
Spending a night at a casino is your chance to wear jewelry and expensive watches. Gold, diamonds, and gems look very opportune at a gambling institution. However, these need to be genuine precious stones and metals — if you wear budget-friendly imitations to a gambling institution, people will easily notice it. It would produce a not too favorable impression.
Some superstitious individuals believe that the more expensive things you wear when placing bets, the higher your odds to win. Any scientific patterns can not prove this — but if your favorite jewelry makes you feel more confident, your chances to hit the jackpot will increase indeed.
Normally, gambling institutions' policies do not restrict the color palette of the guests' clothes. When not sure of what to wear, opt for black — this color looks good in any ambiance. Otherwise, red dresses, turquoise shirts, or colorful tropical prints will do as well. The sole exception might be neon colors normally associated with rave or hippy culture. The combination of a white shirt and black pants might look too conservative.
There is a coat check service at Fallsview Casino. It is available in two locations, and one of them operates 24/7. The coat check service is free for those who have loyalty cards with high statuses (gold or above).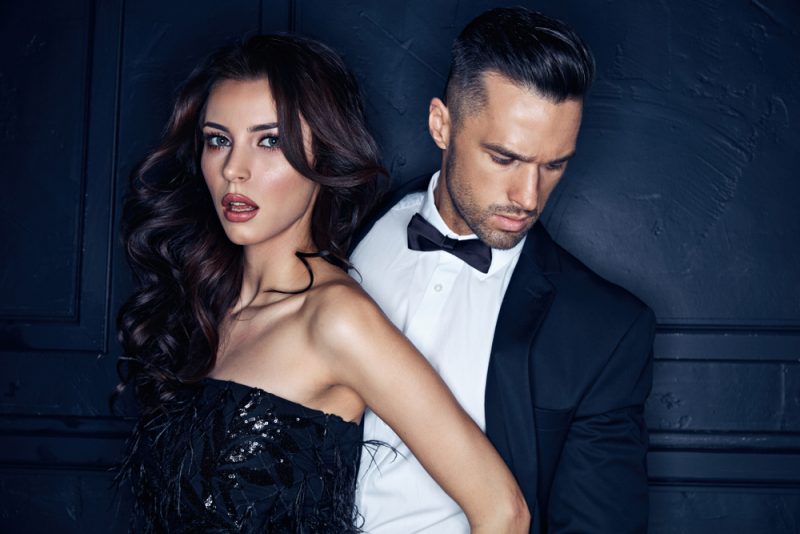 Casino Rama Dress Code
This venue's rules straightforwardly require the customers to wear shoes, which means not to arrive barefooted. The administration also emphasizes that the guests can not carry weapons with them. If you have scissors in your handbag, it might also be considered as a weapon — so it would be wise to get rid of any unnecessary objects in advance.
Please avoid wearing the following types of clothing when heading to this venue:
soiled;
the one that shows your affiliate to a biking club;
decorated with vulgar, profane, or offensive prints or wording;
that resembles the police or security officer uniform.
In addition to the above-listed criteria, the venue managers reserve the right not to allow inside those whose looks seem inappropriate to them. The casino employees at the door assess not only your appearance but behavior as well. It would help if you arrived sober — do not worry, you will be able to order a drink later at the bar. Try to be in a good mood, but do not talk too loud and do not produce too much noise. Even if you hear the music play, it is better not to dance when queuing for the entrance since it is not a nightclub. A friendly smile is your best accessory!
Hard Rock Casino Dress Code
At this venue, the following elements that might be depicted on one's clothing are not welcomed:
profane language and slang;
ambiguous or provocative graphics;
gang-related symbolics.
Anyway, you can wear comfortable clothes and enjoy full freedom of movement. Remember: there is no daylight in the casino. Following a long-time tradition, gambling institutions either do not have windows or keep the blinds permanently closed. So when trying on your outfit at home, draw the curtains and turn a lamp on. Like this, you can assess your looks in the gambling room.
Maybe, we do not need to remind you about it, but just in case: remain polite in any situation. Your good manners will guarantee a perfect start to your evening. There might be a queue at the entrance; you might be asked to show your ID or open the bag — in any situation, be positive and respectful. The casino employees are experienced and professional enough to handle any situation. They will do their best to make sure you get inside as quickly as possible.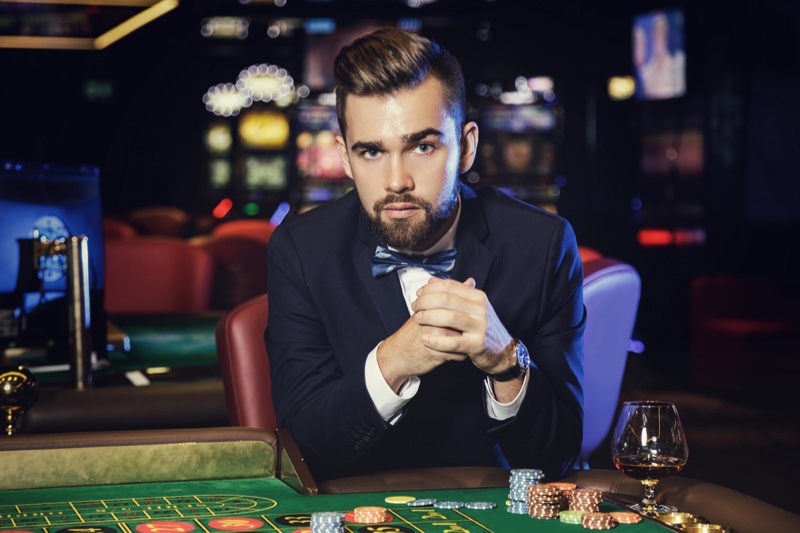 Casino Lac Leamy Dress Code
The formulation of dress code requirements on the page of this venue is rather vague:
the administration states that the guests should be dressed «appropriately» — but does not specify what it means;
at the same time, casual clothes do not contradict the rules;
items of clothing associated with «violent groups» are unambiguously prohibited.
One can only guess which clothes and accessories could be characterized as «violent.» You should probably avoid wearing torn jeans, leather jackets with metal studs, or t-shirts with satirical prints.
Montreal Casino Dress Code
If you want to spend a wonderful evening in this venue, please dress in a formal style. The guests are not allowed to wear the following items either at the casino itself of any of its bars, restaurants, and lounges:
shorts;
leggings;
jeans;
Bermudas;
hoodies;
sports caps;
motorcycle boots;
workboots;
beachwear;
corsets;
camisoles;
tops that let people see any part of your stomach.
As in most other venues, slogans, emblems, or other elements that accentuate your rebel attitude to the world are not welcome.
Conclusion
Each year, fashion is becoming more and more liberal. Casinos remain one of the few entertainment facilities where the guests are still required to comply with the dress code. If you feel a bit too lazy, you can resort to mobile gambling and place bets right from your bedroom, dressed in pajamas. Yet if you are ready to celebrate life and — who knows! — big wins, it should be a pleasure for you to sport a classy outfit. Before heading to a casino, please read its dress code requirements on its website or call its managers by phone.