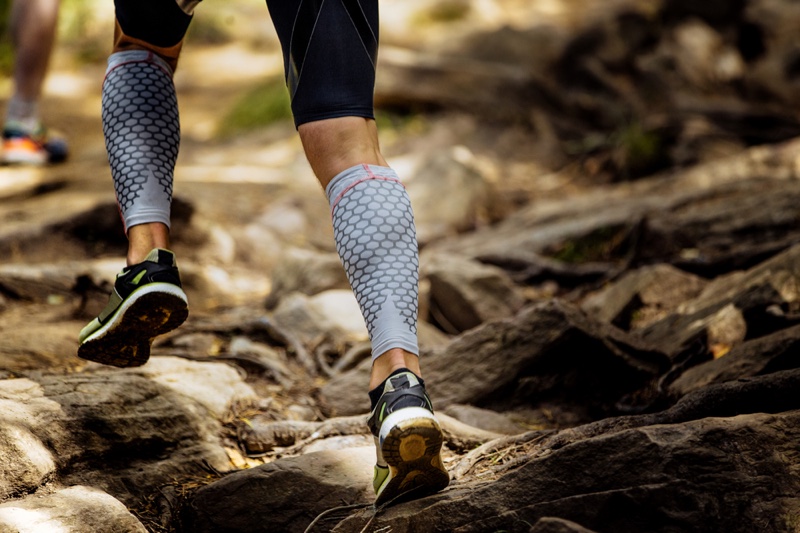 Though compression technology for apparel has been in use since the 1950s, it's only in recent decades that compression socks became popular with men. These socks, which apply light pressure on the legs when worn, can reduce some of the pain, swelling, and fatigue that comes with always being on one's feet. For that purpose, they're now widely worn by athletes—especially running enthusiasts—and people whose professions require them to stand up for long periods, like flight attendants.
However, as it often goes with products like specialty apparel, compression socks now have their own body of lore. The thing is, not all of the assumptions people make about compression socks are true, and the half-truths that they believe can often be to their detriment. Knowing that, how can you tell what separates fact from fiction? What should you believe when you're buying your own pair of men's compression socks, and what should you expect about how these socks will look and feel on you?
Below is a list of five common myths about compression socks, plus some facts that debunk them. Hopefully, these explanations will help you avoid any fear, confusion, or doubt you have about buying a pair—and ensure that you get the best experience when wearing them.
Myth 1: It's Normal for Your Legs to Hurt When You're Wearing Compression Socks
One of the most persistent myths about compression socks, and perhaps articles of compression clothing in general, is that they're supposed to hurt when you wear them. For some, a painful squeeze on the legs or a lack of circulation in the lower body is just part and parcel of wearing compression socks. After all, doesn't the pain mean that the compression socks are making a difference?
The answer is a resounding no. Compression socks should feel snug, but not downright uncomfortable. If they are, that may be an indicator that they're the wrong size. You shouldn't feel like you need to suck up the pain when you're wearing compression socks. To prevent this sensation, make sure that you get the right fit.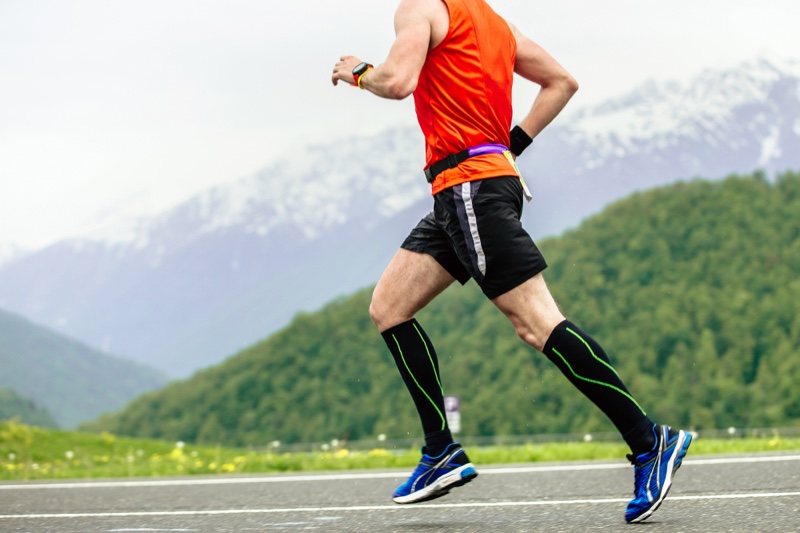 Myth 2: All Compression Socks Are the Same
Another prevailing assumption about compression socks is that they're all the same, and therefore every pair you see on the market is interchangeable. But this simply isn't true. There are certain types of compression socks that are explicitly for medical use, like graduated compression socks. These socks have much stronger compression qualities than the pairs that are sold at retail stores or over the counter in drugstores, and they need to be prescribed by a doctor.
If you're not wearing compression socks for medical reasons and simply want some added relief and support on your legs, then there's no need to buy socks with the strongest level of compression. Instead, look for the type that's advertised as nonmedical support hosiery. You'll be able to find a lot of sensible and stylish options online.
Myth 3: Compression Socks Are Only for Athletic or Physically Active Types
There's also the notion that compression socks should be worn only by a select few, namely people who are on the athletic side. To be fair, given how widely compression socks are advertised in the sporting world, it's easy to get the impression that only athletes and physically active people will benefit from wearing them.
But the fact of the matter is that everyday compression socks can also be worn by everyday people in everyday situations. If you work in the restaurant business or often commute standing up, you'll get just as much value out of your compression socks as top athletes do. Those reasons are as good as any to invest in your own pair.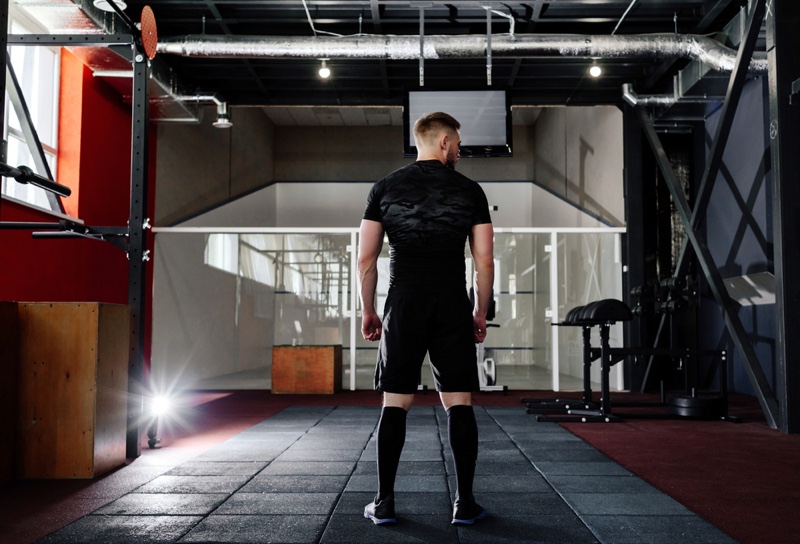 Myth 4: Compression Socks Instantly Improve Athletic Performance
On the issue of athletic performance, there's a tendency for people to overhype compression socks. Some claim that these can serve as a sort of magic bullet for athletic performance and that wearing them will instantly make an athlete faster or stronger.
One thing is to be acknowledged: compression socks are becoming a popular subject of interest in the field of sports medicine, and there have been positive findings of their application in sports. Research done by Engel, Holmberg, and Sperlich in 2016 revealed that runners who wear compression socks can improve their running economy and slow down their time to exhaustion, thus bolstering their endurance. But the same study acknowledges that there are many variables involved in the overall improvement of athletic performance, and the use of compression socks is just one of them.
In other words, while compression socks can do their part to relieve wearers and help them recover faster, they won't provide a miraculous athletic boost. That said, if you'll be buying compression socks for your workouts or your morning runs, temper your expectations and acknowledge what exactly they can do for your body.
Myth 5: You Can't Style Compression Socks Like Other Fashion Socks
The last myth is that compression socks only come in plain, solid-colored, and humdrum designs. When you start shopping for your first pair of compression socks, you might assume that there won't be any variation between the products. But in truth, you'll have many alternatives to classic black compression socks. In fact, you might be able to find them in fashionable styles like argyle or pindot.
Look for a store that offers you a lot of options, and buy socks that you can style with leather lace-ups and boots as well as sneakers and slip-ons. Dispel any notions about how basic or unfashionable compression socks can be, and show them off with your favorite pair of shoes!
Learning the truth about compression socks will definitely make shopping for them a more fruitful and enjoyable experience. Here's to finding a pair that will do exactly what you need it to in terms of comfort and style!