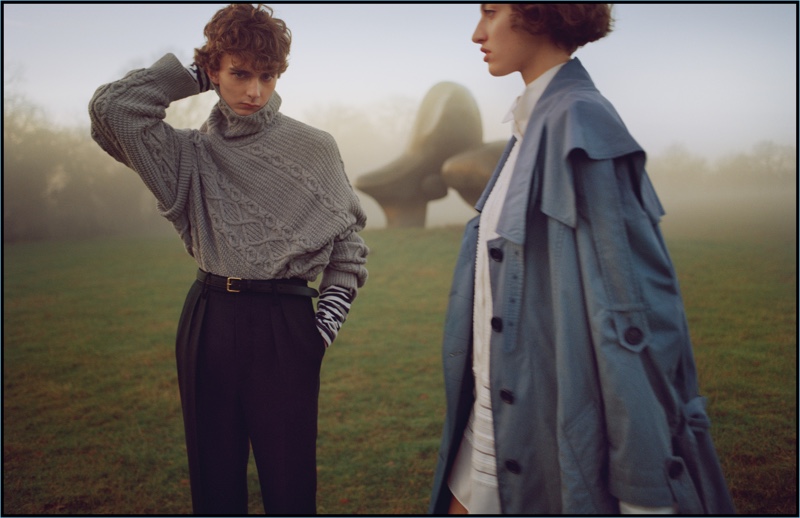 Continuing its see it now, buy it now model, Burberry's latest collection launches February 21, 2017. The British brand collaborates with the Henry Moore Foundation with an exhibition at Makers House. Burberry's new range will show side by side with the work of British sculptor, Henry Moore.
Related: Fashionisto Essential | Burberry Heritage Trench Coat
Discussing the outing, Burberry chief creative and chief executive officer, Christopher Bailey shares, "I have been fascinated by the great British sculptor Henry Moore for as long as I can remember–his work has always had a powerful influence on me."
Video: Burberry February 2017 Campaign Preview
Reflecting on the inspiration behind his latest Burberry collection, Bailey recalls, "Looking at, and thinking about, his work set up a series of conversations as we began working on our latest collection. The result is an incredibly enriching collaboration with his Foundation which has extended well beyond our show, and into an extraordinary exhibition of his work and process at Makers House."
Bailey continues, "Moore's work on display will be a shining example of the creativity and enormous contribution he made to the development of contemporary art in the UK and way beyond, and I'm excited to be showing our February collection alongside the remarkable work of the artist that inspired it."
Burberry February 2017 Campaign Preview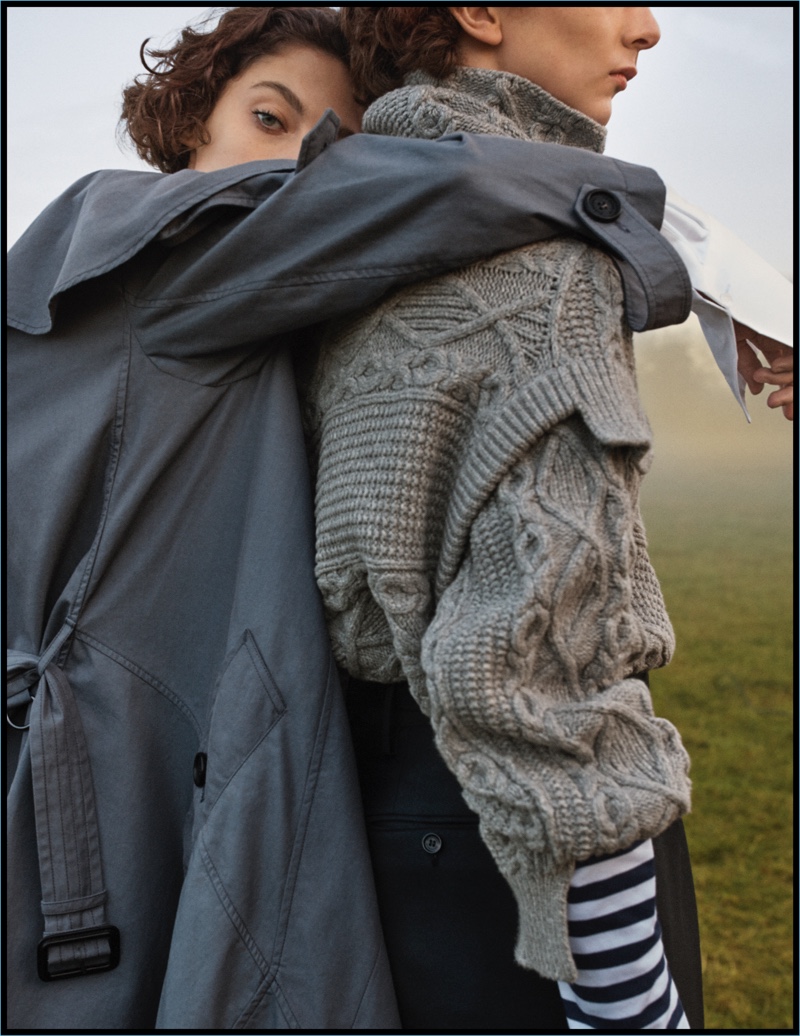 Previewing the new collection, Burberry unveils two campaign images shot by photographer Josh Olins. The striking pictures feature models Tom Fool and Amber Witcomb. The pair takes to Henry Moore Studios & Gardens for the advertisement. Tom's look is currently available for pre-order on Burberry.com and ships following the collection launch.
Shop Burberry February 2017 Campaign Preview