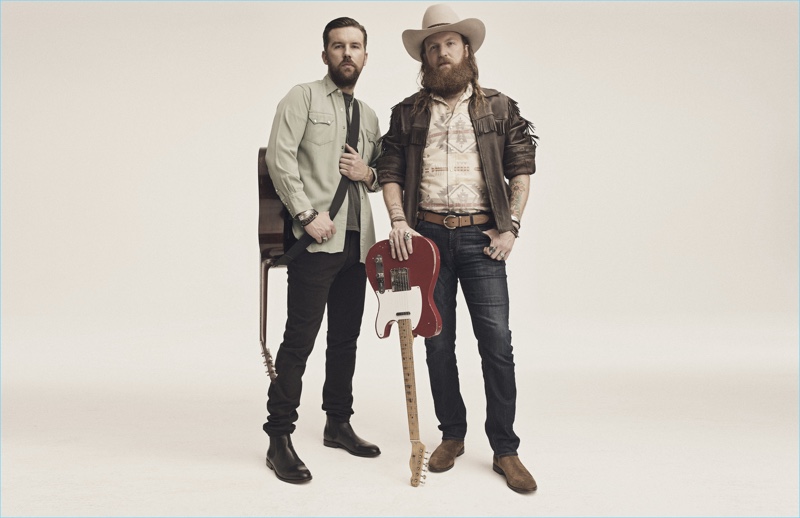 The Frye Company works with rock-country duo Brothers Osborne for spring-summer 2018. First, the band fronts the label's new Hometown Pride campaign. Gregory Harris photographs the brothers for the advertisement. The duo brings their country style to Frye's classic style. The Brothers Osborne wear essential footwear like Frye's Chelsea boots and hi-top sneakers.
Related: Christopher Abbott & Luka Sabbat Front Frye Company Campaign
The Osborne brothers also discuss working with the brand. Brothers Osborne shares, Frye is a company deeply rooted in our country's history. Not to mention the undeniable style and quality. Partnering with the group, Frye will sell vinyl copies of their new album Port Saint Joe, beginning April 20, 2018. Their collaboration will also include in-store activations such as "first listen" events.
Brothers Osborne for The Frye Company Hometown Pride Campaign