Botanical oils have been used as natural elixirs for centuries to nourish, protect and rejuvenate the skin. Many plants and flowers produce beneficial oils that contain several bioactive molecules with excellent skin healing and nourishing properties. They are rich in antioxidants, nutrients, and fatty acids, which help retain moisture and glow in the skin.  
Botanical Oils Skincare: Common Issues & Solutions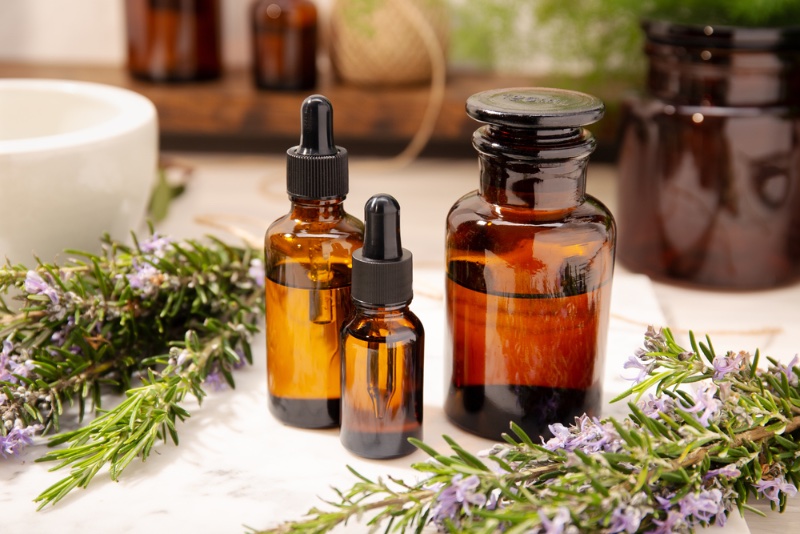 Since skin is continuously exposed to environmental stress, such as air-conditioning and heating, insufficient water intake, or dehydration, could be crying out for additional nourishment. Incorporating botanical oils into your skincare routine could be just what you need.
This guide discusses common skin conditions and the corresponding botanical oils that can improve them: 
1. Dry Skin
Dry skin, or xerosis, can occur in people of all ages and can show anywhere on your body. It can be caused by various factors that diminish the moisture in the skin, leading to dryness, such as exposure to cold weather and low humidity, overwashing, and dehydration. Similarly, excessive intake of alcohol and nicotine can cause skin dryness.
Medical conditions, such as diabetes, hypothyroidism, and kidney disease, and skin conditions, like eczema, psoriasis, and dermatitis, can also contribute to the appearance of dry, scaly skin.
You can practice botanical skincare using oils rich in vitamins and minerals, such as almond, coconut, olive, sunflower, jojoba, grapeseed, and avocado oils. These oils can provide deep hydration by replenishing the skin's natural lipid barrier. This helps lock in moisture and prevent transepidermal water loss, reducing dryness and flakiness. 
2. Acne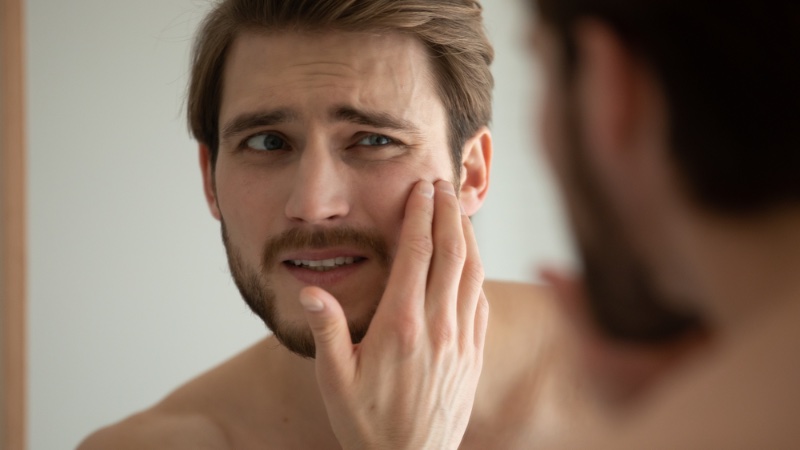 Acne is a common skin condition when hair follicles become clogged with oil and dead skin cells. Acne results in pimples, blackheads, whiteheads, or cysts. Contributing factors include hormonal changes, bacteria, and external factors such as friction, pressure, and cosmetics.
While the severity and cause vary among individuals, it is treatable. Botanical oils extracted from lavender, rose geranium, lemon, grapefruit, peppermint, rosemary, and tea tree will help you eliminate acne.
They contain anti-inflammatory, antimicrobial, and antioxidant properties that calm inflammation and clear breakouts. Luckily, many of these oils can address different levels of acne development and can even reduce the appearance of scars.
3. Wrinkles & Fine Lines
Aging is a complex, multifactorial process involving genetic, environmental, and lifestyle factors. As you age, your skin becomes less elastic and more fragile naturally due to oxidative stress, reduced energy production in cells, chronic low-grade inflammation, and hormonal changes.
Lifestyle factors also add to faster aging in the skin. Poor diet, lack of exercise, and stress lead to wrinkles and fine lines. To address these issues more naturally, you can use botanical oils.
Essential oils like rosemary, lemon, sandalwood, geranium, neroli, and pomegranate can boost collagen and reduce inflammation, promoting more elasticity in your skin. While they cannot remove wrinkles and fine lines altogether, they are great for reducing them.
4. Dull Skin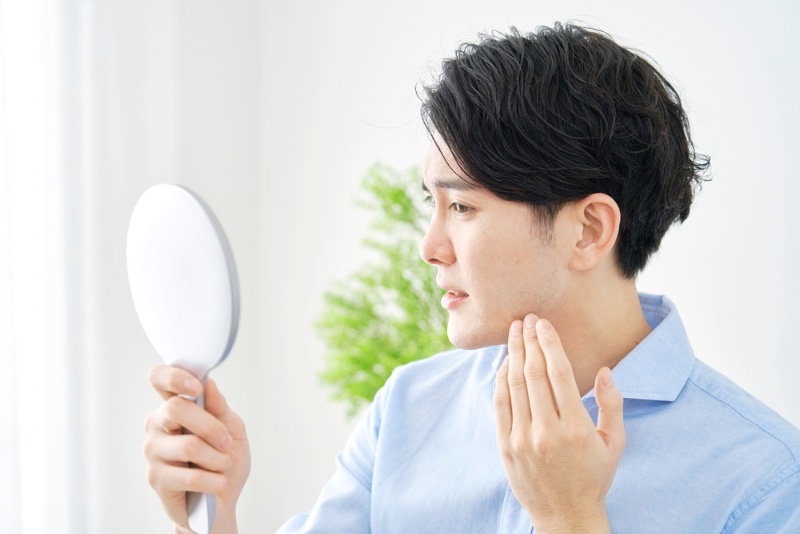 Internal and external factors, including dehydration, poor nutrition, lack of exfoliation, stress, insufficient sleep, and pollution, can cause dull skin. If you want to improve the appearance of dull skin, it's crucial to address these underlying causes by adopting a healthy lifestyle and maintaining a proper skincare routine.
Adding botanical oils to your daily skincare ritual can promptly address this issue. Botanical oils, such as jojoba, argan, and rosehip oil, are rich in fatty acids that help to hydrate and moisturize the skin. Adequate hydration can improve skin's overall appearance and texture, making it look more radiant.
Rosehip oil also contains natural exfoliating properties that can gently remove dead skin cells and promote cell turnover, resulting in brighter, fresher skin. Moreover, oils like sea buckthorn and tamanu oil have regenerative properties that promote skin healing and cell renewal, which can help improve overall skin tone and texture.
5. Hyperpigmentation
Hyperpigmentation is a common skin condition characterized by the darkening of some regions of the skin due to an overproduction of melanin, the pigment responsible for skin color. One major cause of hyperpigmentation is sun exposure.
Ultraviolet (UV) radiation from the sun stimulates melanin production, leading to dark spots, also known as sunspots or age spots. Inflammation can also lead to hyperpigmentation, which occurs as a response to skin injury or inflammation, such as acne, eczema, or wounds from cosmetic procedures.
Other factors contributing to hyperpigmentation include certain skin conditions, genetics, and medications. Rich in vitamin A (retinol) and vitamin C, rosehip oil promotes cell turnover, stimulates collagen production, and inhibits melanin synthesis, helping to reduce the appearance of dark spots.
Sea buckthorn oil is high in antioxidants, vitamins, and fatty acids, reducing inflammation and supporting skin healing. Citrus oils contain natural skin-brightening properties due to their high vitamin C content and other antioxidants.
However, they can be photosensitizing, so using them carefully with sun protection is essential. Therefore, it's advisable to seek help from a dermatologist when using them. 
Final Words on Botanical Oils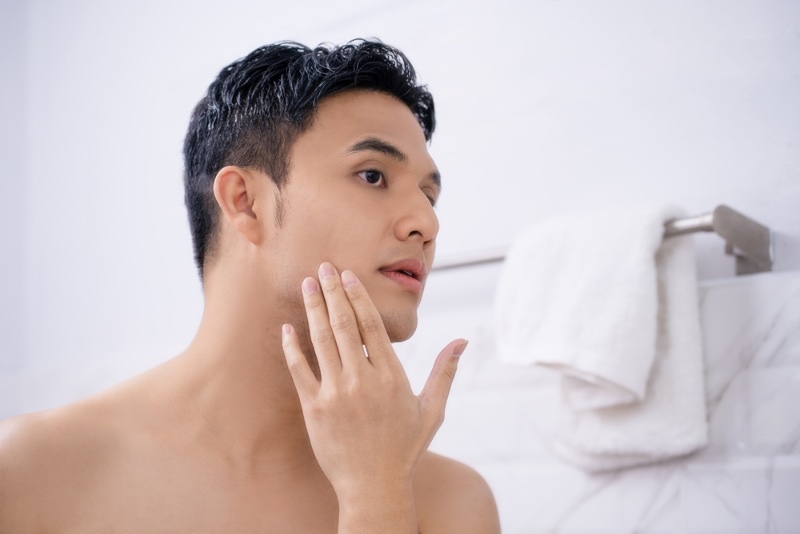 Upgrading your skincare routine with botanical oils can provide various natural and practical benefits. These plant-based oils contain essential nutrients, vitamins, and antioxidants that help nourish, rejuvenate, and protect the skin. You can achieve a healthier, more radiant complexion by selecting the right botanical oils to suit your skin type and concerns.
Moreover, incorporating these oils into your daily regimen promotes skin health and supports sustainable and eco-friendly practices. So, embrace the power of nature and enhance your skincare routine by integrating the wonders of botanical oils for revitalized and glowing skin.