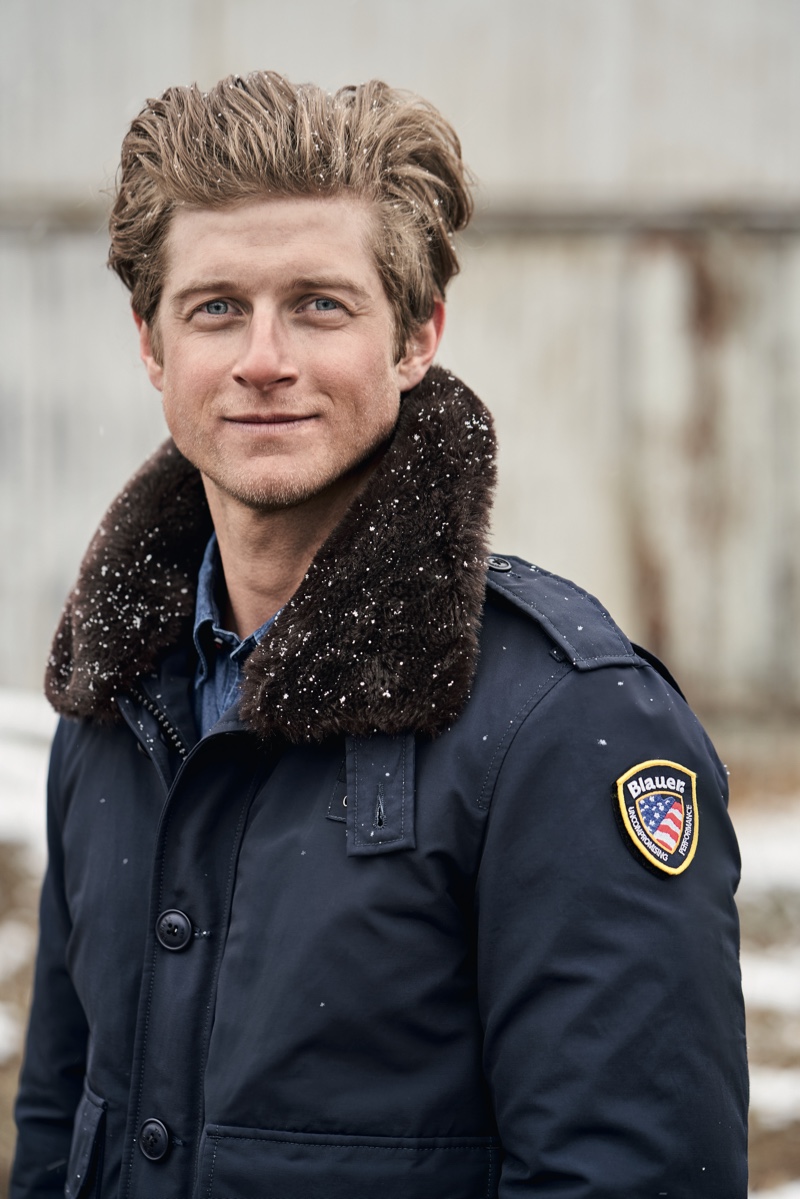 A fashion brand dedicated to the heritage of American outerwear, it's no surprise that Blauer USA explores the national landscape as part of its series of "American Portraits." The label's fall-winter 2019 campaign takes them to Colorado, where they visit the cities of Nederland, Boulder, and Denver. Colorado's cold and scenic atmosphere is the ideal place to showcase a new season of jackets and coats. Blauer's contemporary spin on uniform wear is front and center as its outerwear takes up the spotlight.
For autumn, Blauer mixes style and performance with an array of outerwear that includes everything from technical jackets to standout leather jackets. Referencing its birth in 1936 as a label to outfit police, navy, and other military forces, the lineup's color palette features an army-inspired color palette. Shades of army green and khaki come together with off-white and burgundy for easy everyday wear.
British photographer James Mollison collaborates with Blauer to capture its campaign. Known for his impactful work that features cultural and social themes, Mollison brings a sharp voice to the season. Turning a van into a traveling photo studio, Mollison photographs locals, who in turn represent the lesser-known face of America, the authentic spirit of Blauer USA. In addition to an advertisement, the images are compiled for a fresh brand catalog, The Colorado Issue. You can also visit the official Blauer Youtube channel for more information about its 'American Portraits' campaign.
Blauer USA Fall/Winter 2019 Campaign