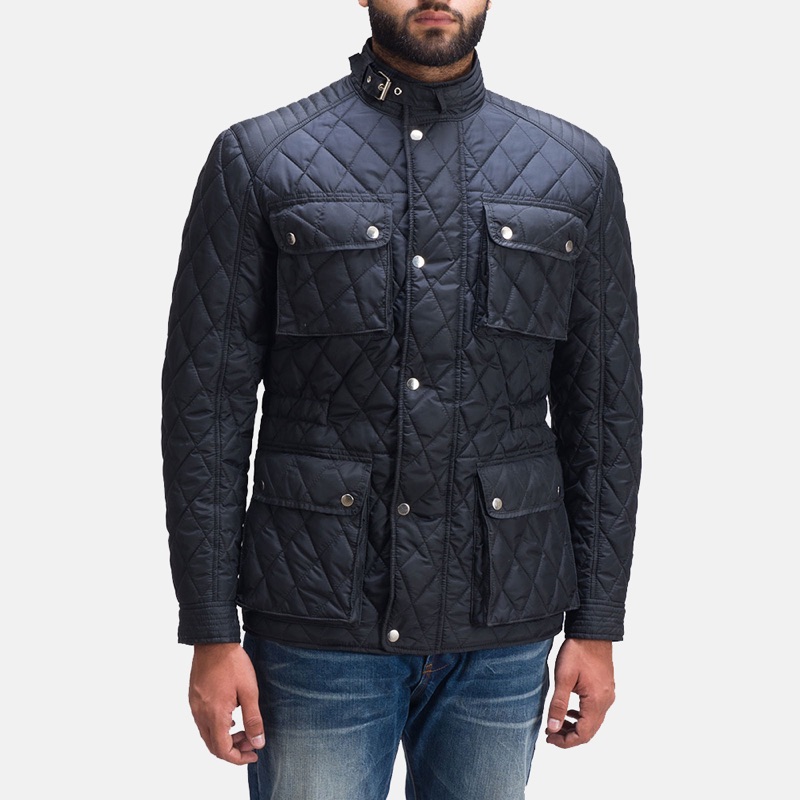 The arrival of winter brings with itself attractive winter fashion. Be it leather jackets or woolen sweaters – all speak volumes for your personality. No threat of sweat marks. No dreading to put on the vest underneath.
Winter is the season to wear what you like, how you want. Winter is the season for fashion. The most important part of the "winter look" is the jacket, completing the attire for a much more fashionable look. Whether you are hoping for a classic vibe or a trendy one, a funky persona, or all things sober – Men's Winter Jackets will take your dressing up a notch.
Deciding what winter jackets work best, however, is a massive task. Fortunately for you, we have rounded up the best winter jackets for men.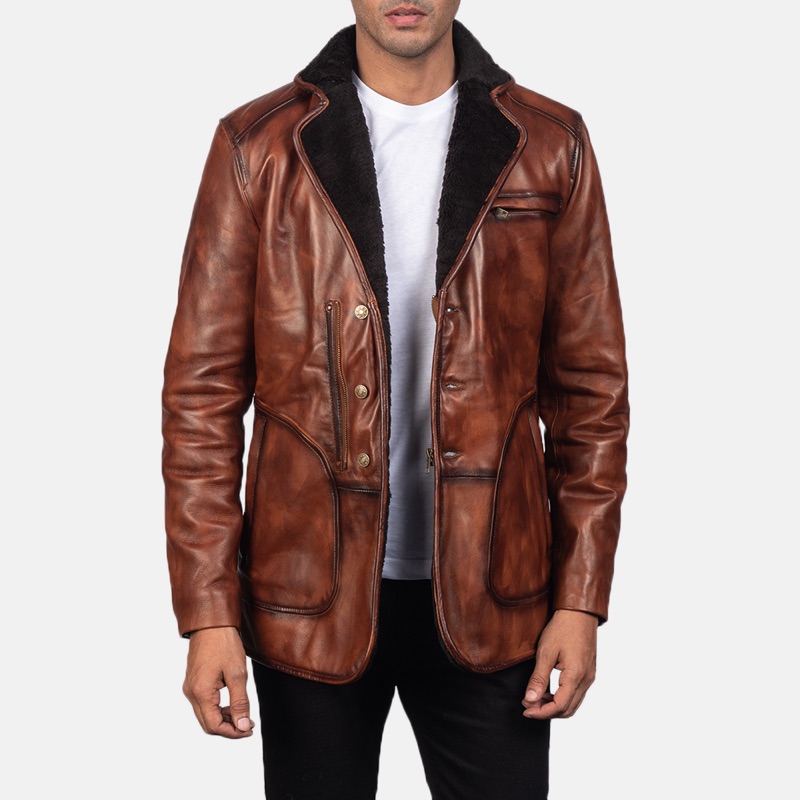 Fur-Lined Leather Jacket
A leather jacket is a favorite during winters. The smooth feel and cherry-on-top, the internal lining of fur. Such a jacket brings together fashion and comfort, with the fur keeping you warm in cold weather. At the same time, the leather exterior makes it look like a head-turner.
An example of such would be the Alberto White Shearling Black Leather Jacket by The Jacket Maker. Made with lambskin leather, semi-aniline leather finish, and multiple pockets, it is practical yet trendy. But the notch collar and shiny zipper are what take the cake. A must-have for the winters indeed.
If you don't want to wear a fur-lined jacket, you can choose from several on-trend Men's Shearling jackets online or in-store.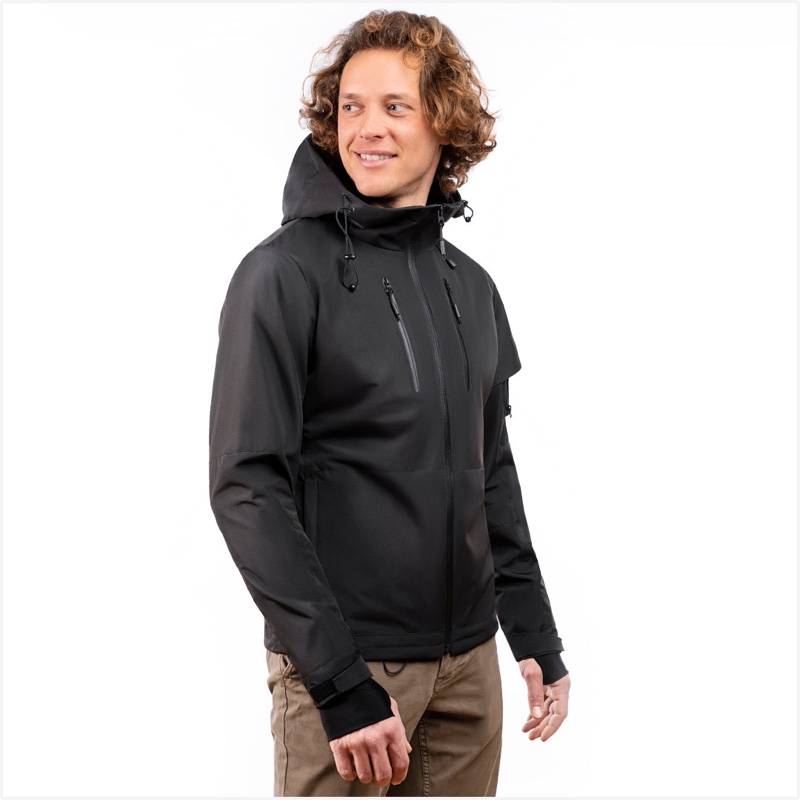 Wear Graphene's GAMMA Jacket
Self-heating jackets are in trend these days and Wear Graphene's GAMMA is an all-season self-heating jacket that you'll undoubtedly adore. What sets it apart from the current line of jackets is that it's been made using Graphene, a highly durable and antibacterial material that is stronger than a diamond.
It's an easily washable jacket with an in-built heating feature, so when you feel your body heat isn't enough, you can supercharge the Graphene's layer at the push of a button. This lightweight rain jacket is the one that you should go for.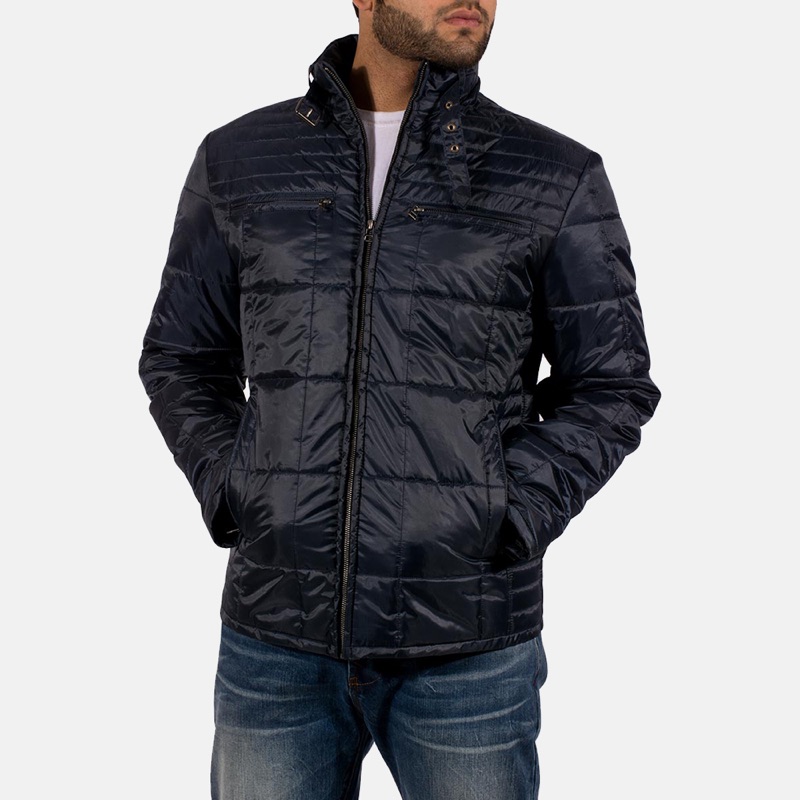 Windbreaker Jacket
If you're not searching for heavy Men's Winter Coats, you can try on the windbreaker for size. Every man wishes to have a jacket like this in their wardrobe – opt for cold weather, different from the others, yet trendy. Whether in a solid color or multiple ones, have a silver zipper or funky ones, this jacket exudes style.
A great example is the Nashville Quilted Windbreaker Jacket by The Jacket Maker. Easy on the pocket, it is made of Nylon with an outer Viscose lining, a dual-pull zipper, and four pockets (for all that money you save on purchasing this jacket!). In comparison, the navy color speaks class from all angles. Another alternative is the Tommy Hilfiger Hooded Puffer Jacket. Albeit expensive, it gives the comfort you seek in 3-in-1 colors and the beautiful Tommy Hilfiger logo.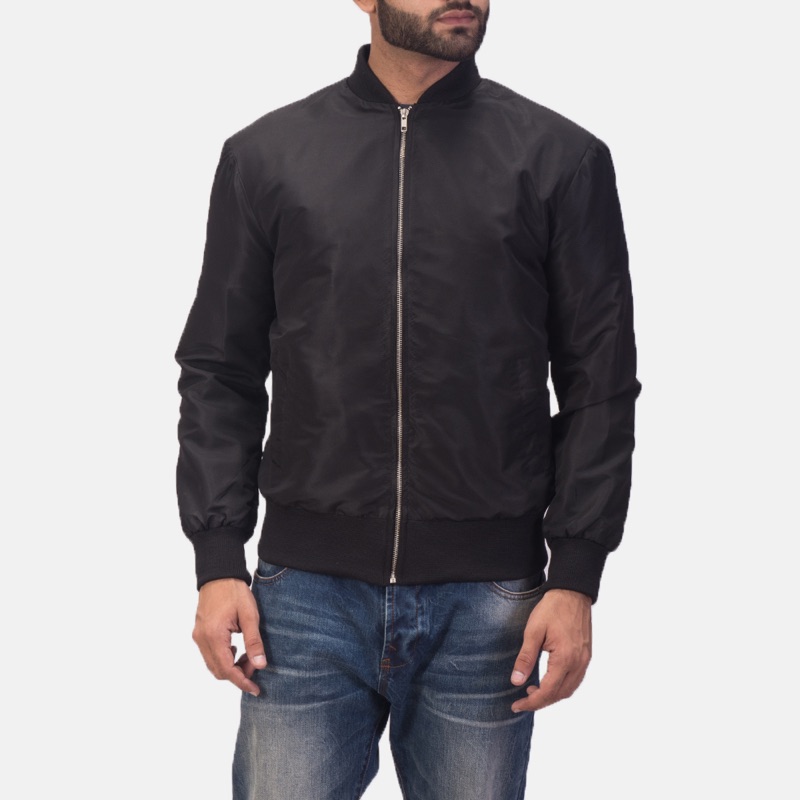 Bomber Jacket
A true classic, the bomber jacket is known for its ability to work in all weathers, with all attires. Bringing retro and modern styles together enhances the wearer's personality for all to notice, such as the Superflight Wax Dry Bomber Jacket with its unique grey colors and black zips and outlines – perfect for streetwear. Another is the Zack Black Bomber Jacket by The Jacket Maker, a varsity-style polyester piece with a single zipper; the jacket speaks class. Also, donning an all-black jacket can never go wrong.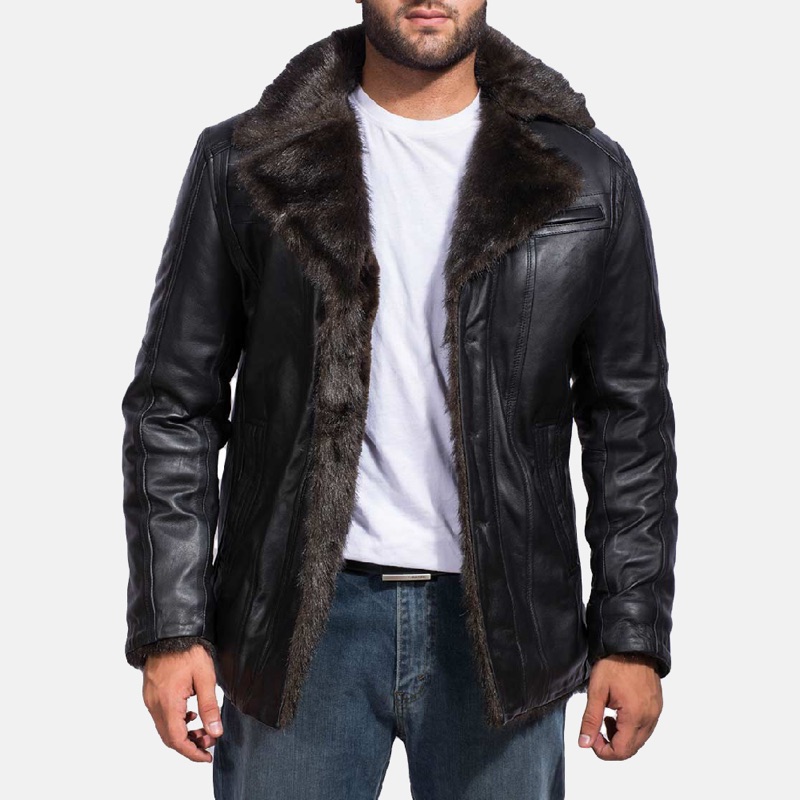 Biker Jacket
Those opting for a street look always have the biker jacket on top of their list. A timeless classic, this leather jacket takes the style up a notch. Especially if it is the Furton Black Leather Biker Jacket by The Jacket Maker.
Made with genuine cow-hide leather, the collar has removable fur for greater winter comfort. But its unique feature is the waist belt – classic leather with a modern take; what more could a man want? Now is the time to update your wardrobe with the best winter jackets before the season's arrival.
Get ready-made pieces from The Jacket Maker at affordable prices, or go for a bespoke look, working hand-in-hand with in-house designers. For personalized, eternal fashion, The Jacket Maker is what you need.