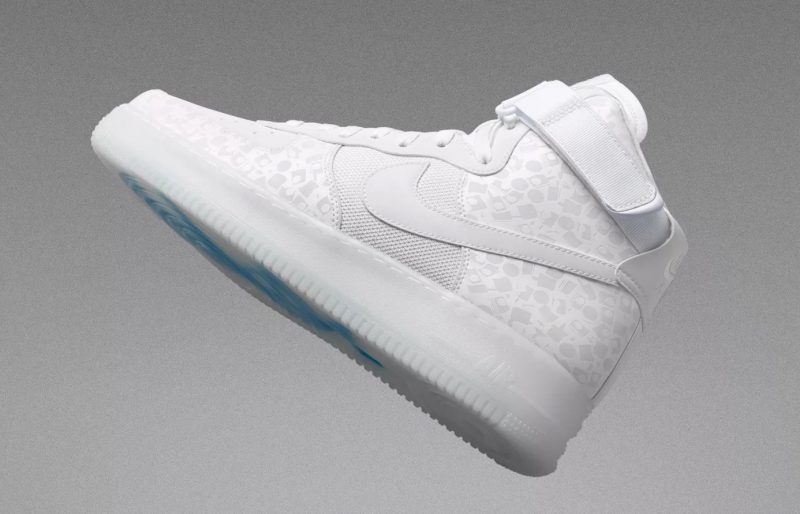 Sneaker collaborations have only begun relatively recently. Over the last couple of decades, retailers and artists realized they could join forces to create some truly iconic footwear. From Puma sneakers to Vans shoes, no brand has been left untouched. These are some of the most significant collaborations of all time, so take a stroll down memory lane.
Stash x Nike Air Force 1 High
Both Stash and Nike went out to create a shoe that served as an unbeaten love of the art form. What they came up with was nothing short of a masterpiece. The Stash x Nike Air Force 1 High utilizes premium materials and a muted color scheme to create a shoe, virtually everyone in the industry has come to adore. The lucky few to buy them in 2003 have nothing but good memories of their shoes. While they received a VIP retro update in 2007, the originals remain iconic.
Supreme x Nike Dunk Low Pro SB
Nike was on a real hot streak in the early 2000s. A year before the release of the Stash x Nike Air Force 1 High, the company collaborated with Supreme to release the Supreme x Nike Dunk Low Pro SB. These shoes helped bring Nike Skateboarding to what it is today. Supreme put an outstanding print on the shoes to give them a little edge. The infusion of reds and blues harkens back to the 1980s and that old-school hustler lifestyle. They are some of the most exceptional non-Jordan sneakers out there.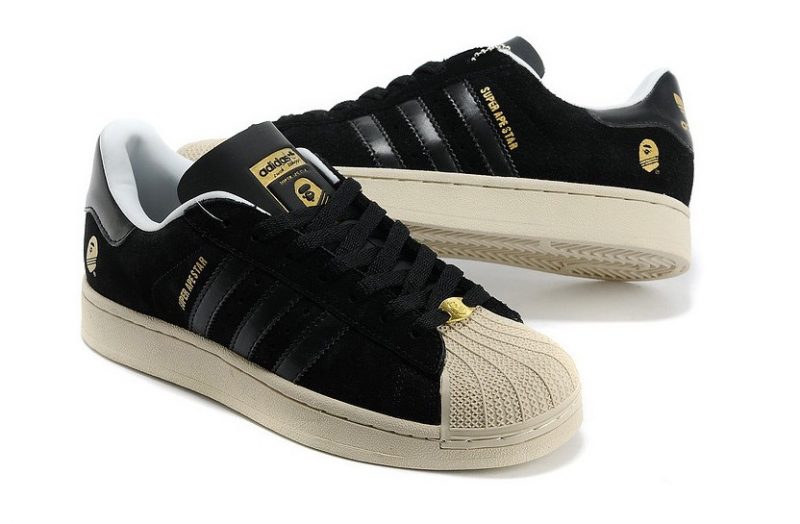 Adidas x BAPE Superstar & Superskate
Nike shoes are not the only variety to get love throughout the years. The brand house Adidas set to match the standard set forth by Nike in 2003 by collaborating with Bathing Ape to release the Adidas x BAPE Superstar & Superskate. Throughout the quality control process, these shoes remained top-of-the-line every step of the way. A lot of hype was built up before these shoes came out, and they more than lived up to expectations. The B-side version of this pair is nice, but it simply cannot live up to the original.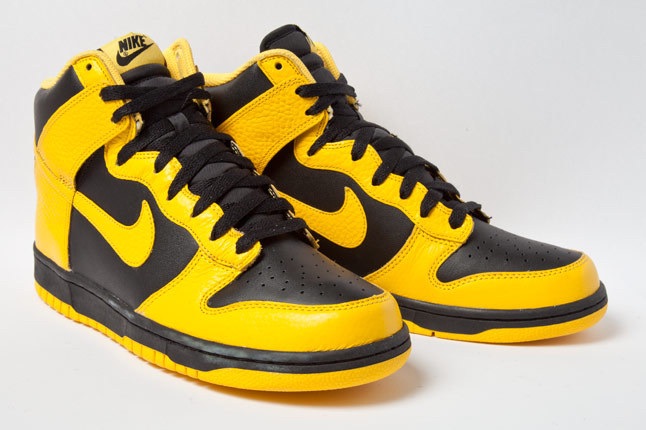 Wu-Tang Clan x Nike Dunk High
Athletes and musicians frequently collaborate with shoe companies to satisfy the cravings of fans. Groups like Run-DMC and Devo saw great success throughout the years, but no one has quite been able to top the release of the Wu-Tang Clan x Nike Dunk High. These shoes feature the classic yellow and black color scheme popularized by Wu-Tang's Killa Bee. With the classic Wu-Tang symbol on the bottom, people know exactly what you are wearing when you walk past, and these shoes let everyone know you are ready to bring da ruckus.
Are there any collaborations in your collection you are particularly proud of? Even if you do not, you can still find some excellent pairs of shoes online for men, women, and children of all ages. While collaborations look beautiful on a shelf, you still need a pair to walk around in. With a little research, you can find the perfect pair online that will impress all of your friends.