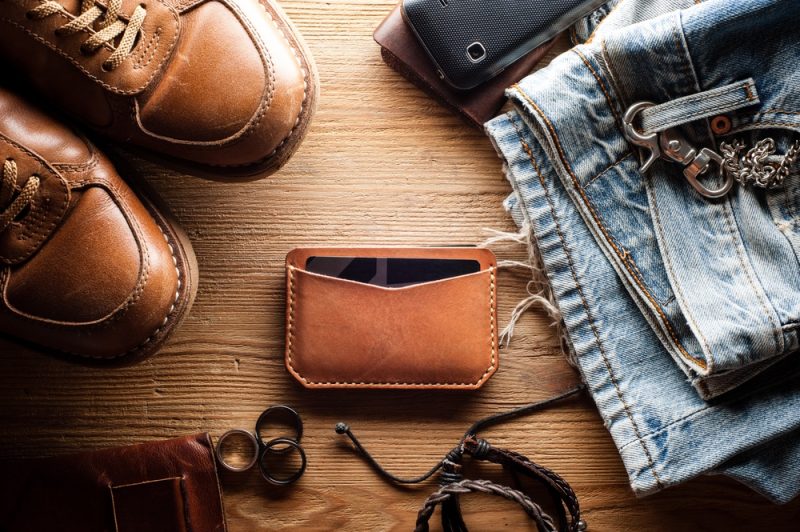 Everything is becoming smaller in today's world, from flat-screen televisions to small form factor PCs. Wallets have also gotten smaller over time, with slim wallets and money clips offering a lightweight, compact alternative to the bulky wallets of the past. But do you need a minimalist wallet? And what's the best minimalist wallet for your needs?
Finding an excellent minimalist wallet means looking at all the features, including appearance, size, material, RFID protection, and so forth. If you want to find the best metal wallet for your needs, you've got several options in today's market.
To help you find the perfect wallet for your pocket, we tried some of the most popular minimalist wallets from brands, including Ridge, Ekster, Andar, Bellroy, and Trayvax. Check out our comparison of these top brands below to find the best minimalist wallet for you.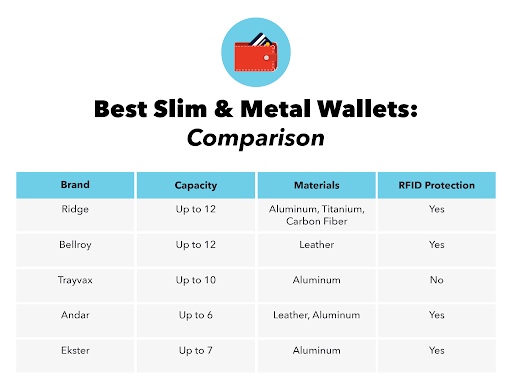 Ridge
The Ridge wallet is at the top of our list when it comes to the best minimalist wallet. Unlike leather wallets, Ridge uses sturdy materials like aluminum, titanium, and carbon fiber to make some of the toughest wallets on the market.
Despite their rugged construction, Ridge wallets offer a carrying capacity of up to 12 cards. You also have your choice of a cash strap or money clip on the backside so that you can carry cash as well.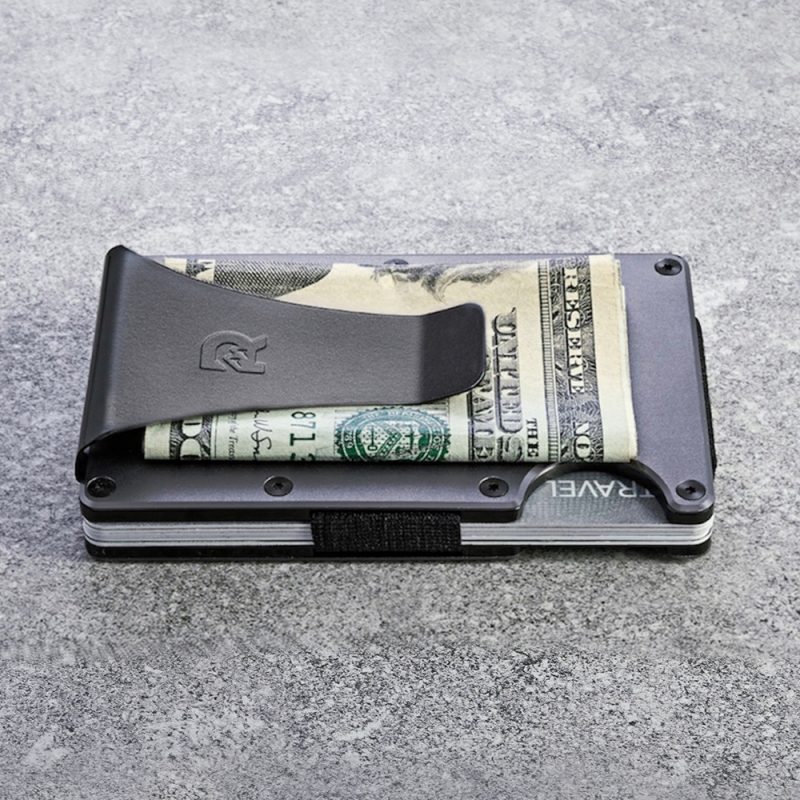 Like any good metal wallet, the Ridge wallet provides complete RFID protection. Some wallets only offer partial protection or require a card insert, but Ridge wallets have RFID blocking technology built-in.
When it comes to minimalist style, Ridge wallets can't be beaten. Not only do you get to choose between aluminum, titanium, and carbon fiber, but you can also choose between tons of colors and patterns. Ridge wallets offer the best combination of style, sturdy construction, carrying capacity, and compact size, which is why they're our pick for the best minimalist wallet.
Bellroy
Bellroy is another brand competing for the best slim wallet by offering an excellent combination of elegant style and modern function. The most significant selling point of the Bellroy wallet is its made from premium leather, which gives it that traditional designer wallet look. However, this leather doesn't offer the same toughness as the durable metal construction featured in Ridge wallets.
The good news is, you can hold between 4 and 12 cards in your Bellroy wallet. There's even a pull-tab section where you can store cards that you don't use as much. Plus, you have your choice between 11 colors.
The Bellroy wallet does offer RFID protection, but it lacks the physical protection that a slim metal wallet like the Ridge wallet provides. This may not be the best minimalist wallet on the market, but it's still a solid choice.
Trayvax
Many things make the Trayvax wallet unique, but its adjustable design is perhaps the most exciting feature. You can adjust Trayvax wallets based on your pocket size and what you're carrying in your wallet. Unfortunately, you'll end up having to do quite a bit of adjusting as the wallet wears down.
Trayvax wallets are made of aluminum to provide the protection your cards need. Because of this, the Trayvax doesn't make the best front pocket wallet. If you're looking for a slim metal wallet that looks nice, Trayvax has you covered.
If you want RFID protection, Ridge may be a better choice for you. While thicker Trayvax wallets offer increased RFID resistance, none are designed to provide complete protection like Ridge wallets.
Andar
Andar offers an exciting take on the slim wallet by combining wax leather and anodized aluminum for a classic look that still offers solid protection. Of course, this composite construction isn't as rigid as the carbon fiber, titanium, and aluminum you'll find in the Ridge wallet. Still, it's a good compromise between the Ridge and Bellroy wallets.
One of the most significant downsides to the Andar wallet is its lack of carrying capacity. While this wallet is slim, it only holds six cards that you access by rotating a wheel. A money clip gives you a little extra carrying capacity, but still not enough to rival the Ridge or Ekster.
Fortunately, Andar wallets are available with RFID protection. This is a pretty standard feature in most modern wallets, so RFID protection is a must if you're looking for the best minimalist wallet on the market.
Ekster
Ekster is one of the more prominent names in modern minimalist wallets, offering a wide range of slim wallets that don't feel too bulky in your pocket. The Ekster wallet starts at just 0.15 inches with the ability to hold seven cards as well as cash. For some people, this size may be a bit too small.
Just like the Ridge wallet, built-in RFID protection means you don't have to worry about electronic theft. Plus, built-in GPS tracking allows you to track your wallet if you misplace it, so losing it is less of a worry.
While Ekster wallets offer many great features, a few things hold them back from being the best minimalist wallet. The Ridge wallet has a larger capacity of up to 12 cards, although slightly thicker. Plus, Ridge wallets are designed to offer rugged protection for your cards so that you can take them anywhere.
Choosing the Best Slim, Minimalist Wallet
Finding the best wallet for your pocket can be difficult whether you're looking for a smart or slim wallet. It's essential to consider factors such as wallet size, material, carrying capacity, additional features, and the warranty that comes with your wallet. If you want the best slim wallet for your pocket, you might need to try a few different products.
We love Ridge wallets the most because they offer an excellent balance of everything you need in a wallet. Ridge wallets are slim and stylish, but they also hold enough cards for daily use. RFID protection means you don't have to worry about electronic theft. Ridge wallets' durable aluminum, titanium, and carbon fiber construction also make them rugged enough to take anywhere.
While Ekster wallets are the best wallet like Ridge, we prefer Ridge wallets for durable construction and increased carrying capacity. Seven cards may be enough for some people, but the Ridge can carry up to 12 cards for added flexibility.
Whether you're looking for gifts to give to the men in your life or you want to show your partner how much you love them, any of the wallets above will surely blow them away.