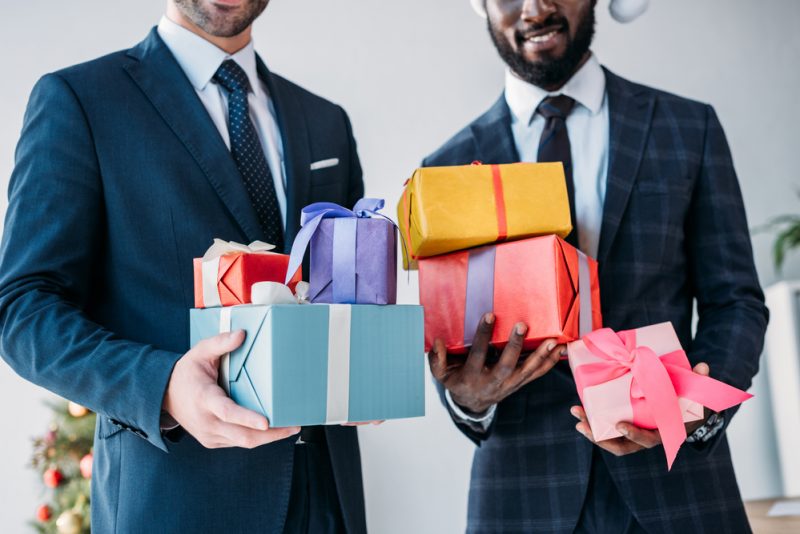 Even if it's not fundamental, gift giving is one of the most common ways a partner can show their appreciation, and help the love grow stronger. Sometimes, it also means that the relationship has come to an end.
When you stop giving a gift, you do lose some important social cues. Whoever is on your gift lists is a sign that they're people who count a lot in your life. It's a good sign about who plays a big part in your life and who doesn't.
Even if gifts are essential, don't forget that the most precious gift of all is yourself. Giving to people tells them about how much we care for them, but also helps us heel better and caring.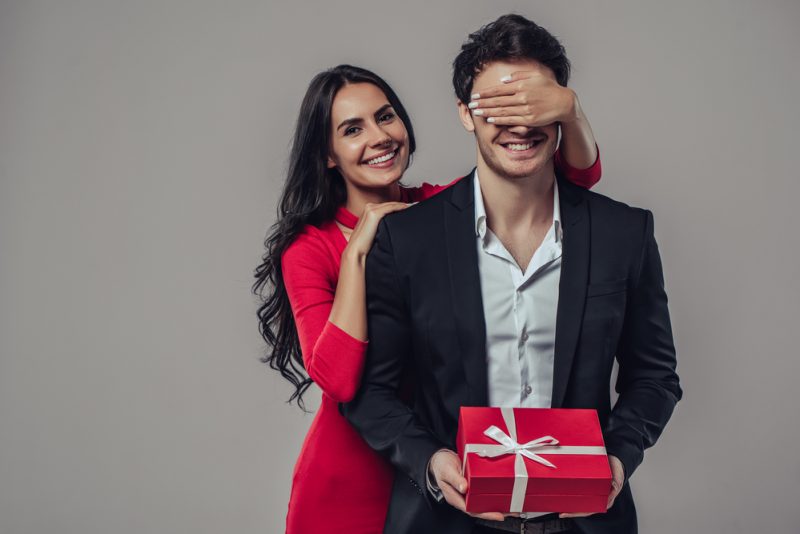 Do men also need gifts?
It's not easy for men to know what they want (go figure). We all know that some flowers, a book with useful beauty tips, a nice pair of earrings, or a leather handbag are going to work for a woman nine times out of ten, but is it the same for men?
It's no surprise when a man says that he's going to like some cash as a gift. But it doesn't mean that you should go with it and hand him a nice amount of bucks. Try to think about the things he'd want and aren't entirely within his price range. Something that only a man would use is also an excellent idea for a gift.
Without any further ado, let's take a look at some of the best ideas for gifts for men. The real plans for what most men are going to go for. Keep scrolling for the details.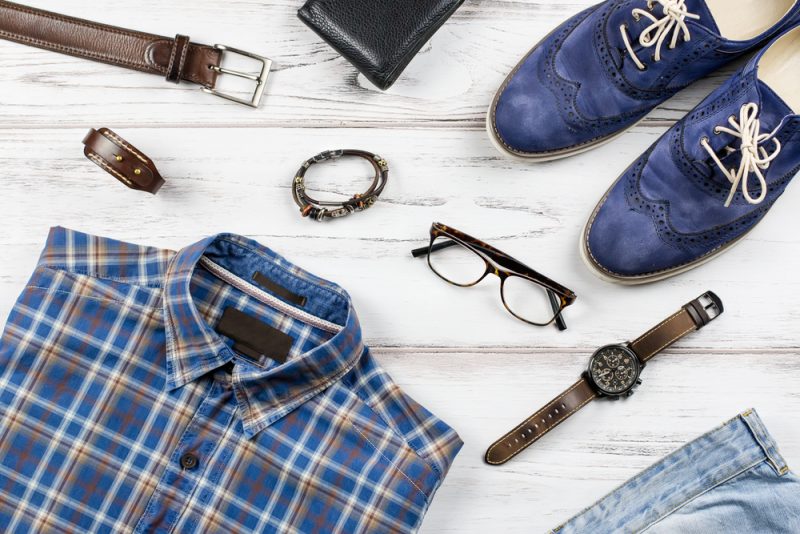 Our top 7 suggestions
To make it easier for you, we've placed the gifts into categories. Finding one that your man is going to appreciate is going to be a breeze this way.
1. A sentimental gift
For the sensitive guy out there that loves to spend an evening in bed watching a romantic movie, this gift is going to be a great idea. Look for a journal, give it a name ("Our true love") and personalize it with all the little things you like in your relationship. It can be the silly things or the big gestures- it's what makes your love unique in this world, right?
There are some excellent options out there that come with fill-in-the-blank sentences which you're going to fill with the perfect words for describing your love. In the end, it's a great gift that becomes one-of-a-kind through whatever you're going to write in. And, it's always going to remind you how you felt about your love at some point in your lives.
2. A gift for everyday use
Even if we use a lot of apps and credit cards nowadays, we still use wallets. Make your man's life easier and get him a leather card sleeve wallet. The slim profile is high and provides plenty of options to store the essentials. You may find wallets that can store ten cards and also have space for the money. Some models come with RFID blocking, which is going to block one from stealing the credit card information.
Don't go with a regular black one unless black is your man's favorite "color." Look into other colors too- why not take him out of the comfort zone?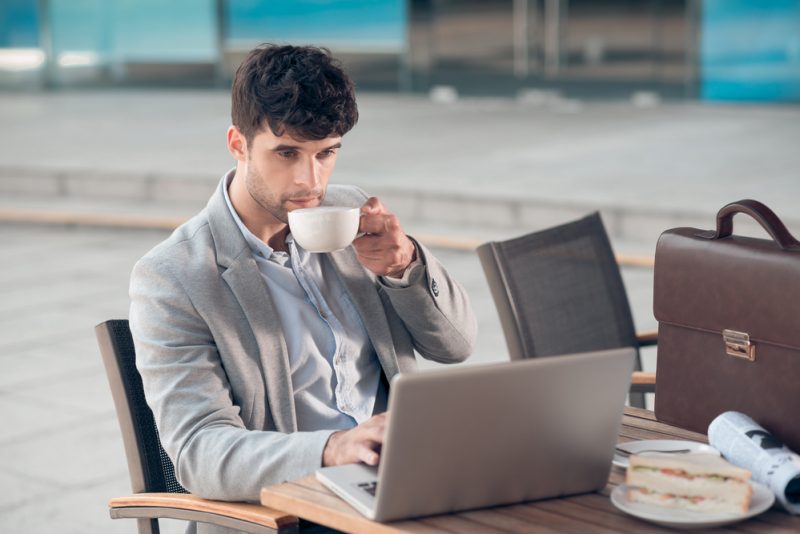 3. A gift for the coffee aficionado
One thing you cannot complain about is the variety of coffee mugs. There are plenty of models out there that are cute and quirky at the same time. Look for the cups that come in a pair so that you may enjoy your java in the morning attractively and lovingly. Some form together with a heart shape, which is even more romantic. It's both affordable and straightforward, and it can bring a smile on your man's face.
4. A gift for the wine lover
If you and your man like a nice glass of wine every now and then, a unique wine glass is going to make the whole experience a lot more critical. There are some beautiful wine glasses out there, made of solid copper that also come as a pair. As they come in a satin-lined gift box, the luxurious feel is going to impress your man, for sure.
5. A gift for the elegant man
Some men go for excellent quality gifts, and you have numerous choices within the category. It can be a beautiful, gold pair of cufflinks or a silver pin tie that he can wear when going on a fancy dinner. Take a look at Eternity Rose. A 24k gold-dipped poker set or some gold-dipped golf ball and tee sets can give the "wow" factor. You can always find elegant gifts that relate to his hobbies and interests.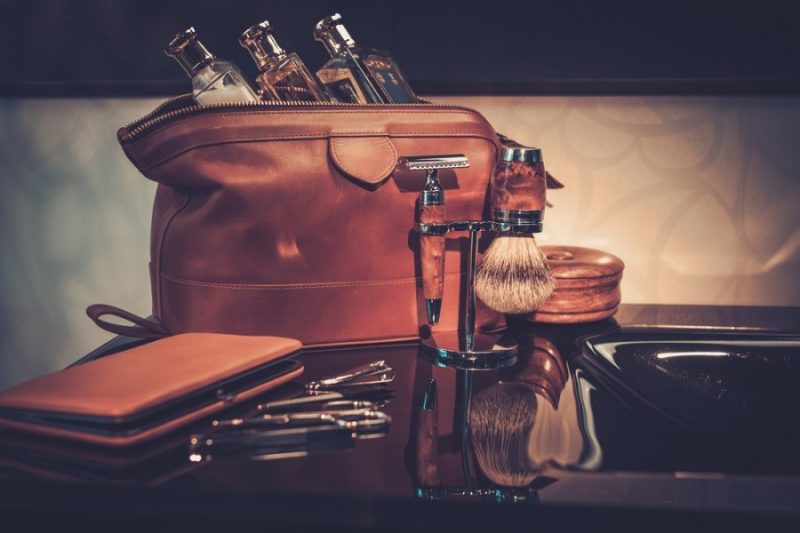 6. A Deluxe Wet Shave Kit
It may be surprising for many, but men do care about their beauty routine. Don't just look for a regular shave kit, as the market offers many elegant choices too. A luxurious kit is going to benefit the sophisticated man, stepping up his shaving game (sort to speak). A beautiful sleek package can come in a leather and canvas bag, which makes it an excellent choice for traveling as well. A safety razor, a hairbrush, an alum block, a stainless steel shave bowl, the shaving stand, and even a mild shave soap may be in the kit. Suitable shave kits include the razor blades as well. It's a kit that gives barbershop results, but with the comfort feel that one can only get at home.
7. A gift for the music fan
Some men like listening to the old-school music way and a retro-style record player are just the perfect way to do it. Despite the development of technology, we'll always go back to the beauty of simple things.
A standing turntable made of wood, plastic, and metal is going to give a grooved look to any space and ensure a great sound. The following article shows the best turntables under 2000 dollars. These are the perfect gifts for any musical fan. You can place it on a shelf or a table or attach the legs so that it can stand alone. Thanks to the hard case, the turntable is easy to carry around too. It has a simple appearance, but it comes with all the great functionality of new technologies. The auxiliary input jack is going to let your man play some tracks from the smartphone or any other device, right through the speakers. It can play 45 and 33 1/3 RPM records.
One last suggestion
There are many gifts that men enjoy, and only paying attention to their hobbies, interests, and passions is going to help you find the perfect gift every time you want him to feel special and spoiled.
Take your time when picking the gift. After all, there's just one man in your life to love