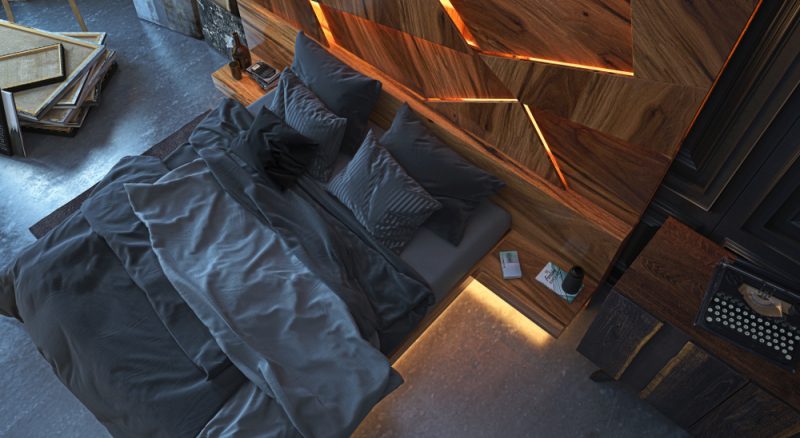 "The bedroom is your temple; you should decorate it as such, and protect it as such," wise words from a wise man. Arthur Andreasyan, the CEO of Puffy, believes that sleep is a sanctity. It's the reason why he founded Puffy and set out to make the world's best mattress that feels like you're sleeping on a cloud. The bed should always be the centerpiece of the bedroom, but it shouldn't grab any attention.
Here are a few ways to dress up your bedroom with decor that is both classy and masculine:
Light It Up
One of the easiest ways to give any bedroom a boost is to dim the overhead lights and add backlighting to your furniture. This can be around the skirting of your bed or behind it. It will give your space an allure, depending on what color you choose. Magenta or blue colors will give it a more bachelor pad vibe, but warm lighting will make it seem cozy, like a hotel room.
Aside from hidden lighting, you can also use dimmable lamps. The idea is to eliminate any harsh white lighting; it has no place in your bedroom. Furthermore, if you wish to give your bedroom a more creative look, go for a magnetic lamp like Gravita – Smart Floating Lamp from Floately.
It's a cool-looking lamp that is based on levitation technology. Gravita lights up your space and illuminates your mind as it feels like hanging in the air. In addition, it comes with amazing features like wireless charging and a built-in Bluetooth speaker, which can be paired with any device for crystal clear audio. Amazing, right?
Candles Aren't Just for Women
If you think you can't have a couple of scented candles in your bedroom just because they look 'girly,' you're completely wrong. These decorative items have both form and function. Certain scents can help you sleep better. Lavender might seem too floral for your man-cave, but it can soothe your nerves and send you off to dreamworld.
Other scents you can check out are black spruce, ylang-ylang, pine, or yuzu. One way to dress it up is to invest in a proper candle holder. That way, you don't have to worry about burning down the house. Also, it'll add an air of class to your bedroom.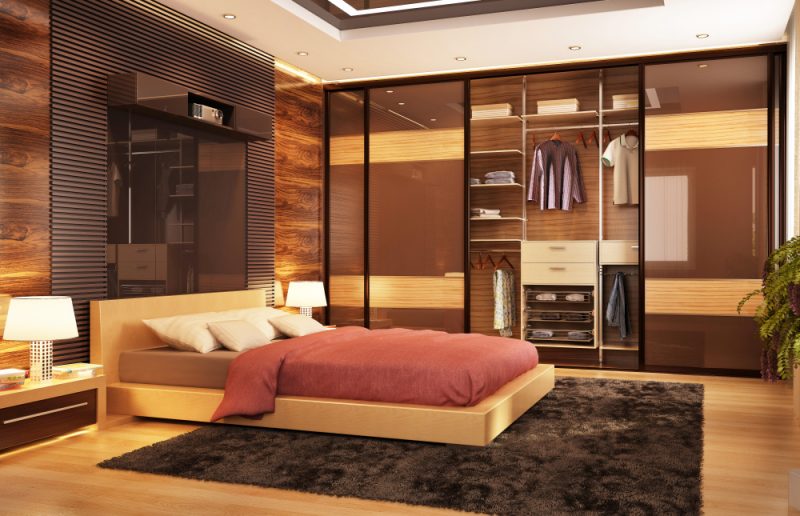 Keep It Neutral
Neutrals are a safe beginning color palette for men's bedrooms. Think woody colors or deep dark hues. Once you have your color theme, try to stick to it as much as possible. Your pillows, covers, and even stationery, should emulate the scheme you've picked out.
If you have a more vibrant bedroom, incorporating elements from your various interests and hobbies can yield art and props to complement your theme. However, most basic bedrooms will feature a couple of accents and bold pops of black or white when it comes to shelving, rugs, or throw pillows.
Puffy also produces the softest and most versatile rugs. It goes well in any guy's bedroom as it comes in contemporary colors. Furthermore, it has a lifetime warranty and a 101-night trial. According to Arthur Andreasyan, "Puffy places great value on comfort, and an even greater value on quality. That's why all our products provide quality comfort." Puffy doesn't just focus on mattresses. While it is their key player, they offer many other products to optimize one's bedroom and sleeping situation.