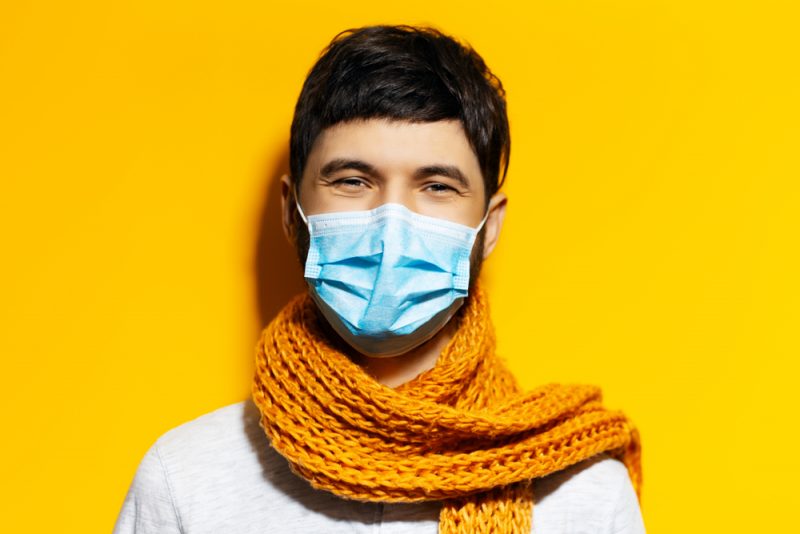 One of the most important measures to prevent yourself from getting and transmitting the coronavirus is to wear face masks. Wearing a face mask should not hinder your fashion style, though. A face mask should not have to be boring; well-crafted and unique designed masks can still show off your stylish personality – just like wearing tie dye masks. You can still be fashionable and stay safe at the same time. 
To ensure that fabric face masks are safe and effective, it must follow several basic guidelines:
The masks should be 100 percent cotton and made with several layers of tightly-woven cloth.

The mask must fully cover the nose and mouth.

It must have secure ear loops.

It must be breathable.

It must be washable.
However, even with the said guidelines, you could still let your creativity flow whenever it comes to customizing and decorating your face mask as you continue to wear it as a part of the new normal. In this article, we will be tackling how to do your very own tie-dye masks to spruce up the look of your face mask.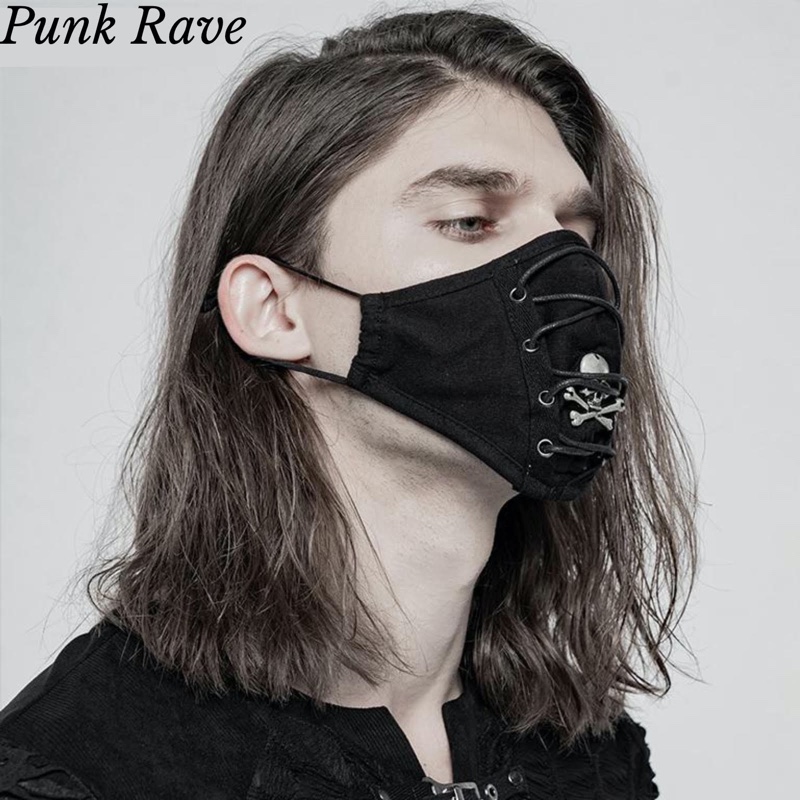 If you don't like tie-dye, you can also show off your personality with a skull decorated mask like the ones found at punkrave.
Tie-dying your face mask is a cool way to spice up your pandemic style. You could find tie-dye masks in lots of bright colors at various online shops. Or, if you do not like to purchase one, consider using the guide below to become creative at home and make your own tie-dye masks. 
DIY Tie-Dye Masks
It is quite very simple to make a DIY, tie-dye face mask. The only material you will need would be a plain white mask, rubber bands, squeezable bottles of liquid dye, and rubber gloves.
The next step will then be picking the pattern you like. For instance, if you want a spiral pattern, pinch the mask's center and twist it until it is tightly bunched (this will look like a rose). Please make use of a rubber band to keep it in place.
Once you have chosen your desired pattern and properly bounded your mask the way you like, you can put it in an old wire rack and pour the dye. You can use just one color, or you can still do so if you want to mix colors. Please wait for it to dry and unbound it to see your final output.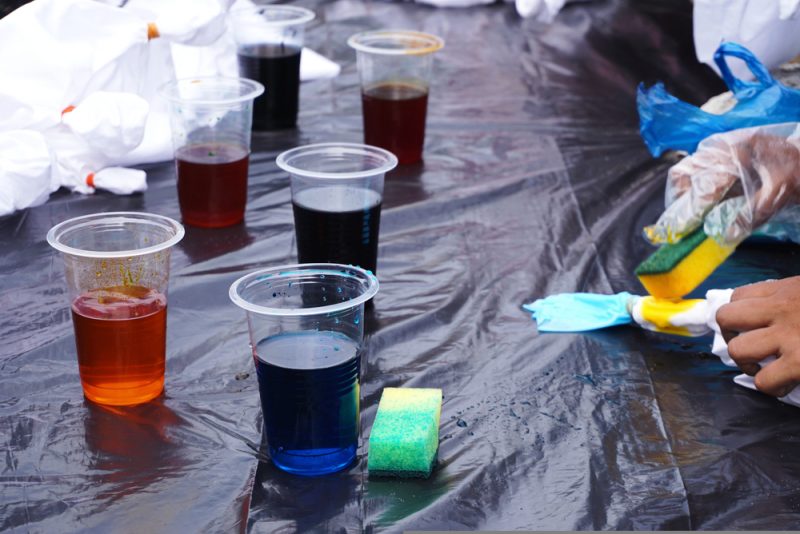 Tie-Dyeing Your Mask with Food Coloring
If you cannot find any liquid dye in your home for your tie-dye project, you can always use food coloring. Below are the materials needed and the steps to tie-dye masks with food coloring. 
You are going to need the following:
A fabric masks

Food Coloring (any brand will do) 

Vinegar

A small bowl in which to soak the mask in vinegar

Plastic (or any plastic bag)

Rubber band for the positioning of the mask

Three or more travel shampoo bottles

A plastic shopping bag, an old shirt, or a newspaper to keep the area clean and avoid the 'dye' from splattering directly onto the surface. 
Directions:
In a bowl, add a small amount of vinegar and then let the mask soak for an hour.

Pour 1⁄4 cup of water into each shampoo bottle. If you want a lighter color for the mask, apply eight (8) drops of your preferred color. On the other hand, if you want to go for darker colors, add sixteen (16) drops of food coloring. 

Once the mask has been thoroughly soaked with vinegar for an hour, rinse it thoroughly with water. Place it flatly on a plastic bag, an old shirt, or newspaper.

Bind the mask with a rubber band to your desired pattern to make. 

Once done, put the face mask in a plastic wrap for at least four (4) hours to fully absorb the color.  

Unwrap the mask after 4 hours and let it dry outside or hang in a bathtub or sink.

Once dried, thoroughly rinse it again with water. Wash it by hand with a bar of dish soap or liquid detergent.  

Have it dry one last time, and then you are ready to use it. 
Some Commonly Used Tie-Dye Masks Patterns
Spiral
Among the most traditional tie-dye designs is the spiral. It creates an emanating color swirl, which is produced by twisting the fabric before dyeing it.
Reverse
Rather than dyeing bright colors on a white fabric, the reverse design lets you tie-dye on a dark fabric. You will need to bleach the fabric, though, to achieve this effect. First off, roll the fabric into a tube shape. Next is to loop the rubber band in an interval. Lastly, bleach the fabric, and then pour dye to the bleached portion.  
Crumble
If you do not have a preferred pattern, then crumbling is the best way to tie-dye your face mask. Just scrunch the fabric into a crumpled ball, firmly wrap or tie rubber bands around it and then dye and dry. 
A few good-to-know tips to bear in mind before you start tie-dyeing:
Allot ample time and effort in bundling and folding the fabric. One of the essential factors to successfully create a unique pattern will be the folds or bundles. When done properly, it would prevent the dye from reaching certain areas of the fabric – this will create "resists."  

Each fold will create a line in the pattern. If you want smaller patterns, make your folds narrow. For larger patterns, make wider folds. 

Creasing and folding the fabric produces patterns and stripes of a geometric form. More organic-like patterns and spirals are formed by crumbling, scrunching, or twisting the fabric. 

Ensure that the rubber bands are secured tightly when bounding the fabric. This keeps the fabric in place, but it will also help prevent the dye to seep into folds. 

Picking the right colors is also one of the key factors in making unique tie-dye masks patterns. 

Stick with the basics when mixing colors.

Mixing secondary colors should always be avoided.