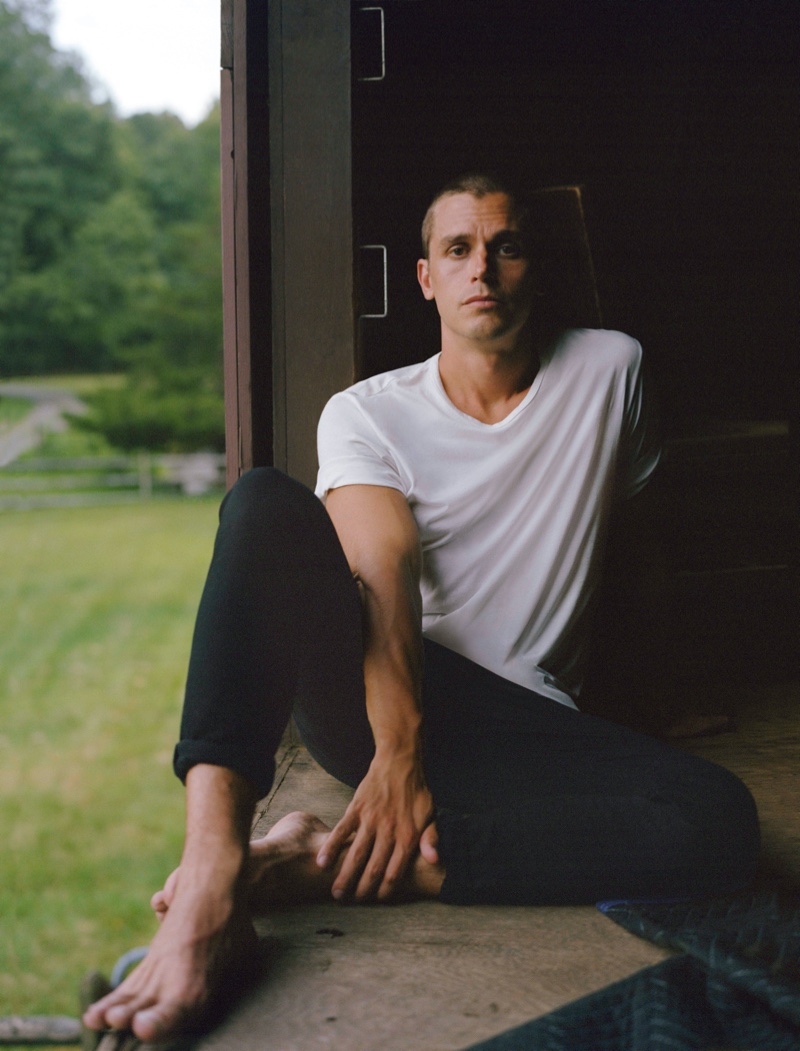 J Brand is among the growing number of fashion labels supporting sustainably-minded collections with its latest collaboration. Queer Eyes' food and wine expert Antoni Porowski takes the spotlight as he creates a 10-piece capsule collection with the brand. The range features denim styles, which are "washed with J Brand's proprietary water-saving Eco Wash process, which uses an average of 90% less water in the water process." Porowski's collection also includes styles that feature recycled thread, responsibly sourced leather, and premium organic cotton.
Related: The Sunday Times Style Connects with 'Queer Eye' Stars for New Story
"Leave it to me to launch a capsule collection with J Brand during a global pandemic where most of us have nowhere to be but home on the couch, but here we are," shares Porowski. "Fortunately, these pieces – like my go-to skinny silhouette in three classic denim washes and my matching leather pant and jacket getup (naturally) – are as classic as mozzarella sticks and timeless enough to last beyond the days of social distancing and sourdough starters. As a longtime J Brand fan, I'm excited to launch this collaboration with my favorite denim brand filled with staples I love and that I hope you will too." The capsule collection is available online for purchase at JBrandJeans.com and Bloomingdale's as part of the retailer's fall 2020 collection.
Antoni Porowski J Brand Capsule Collection