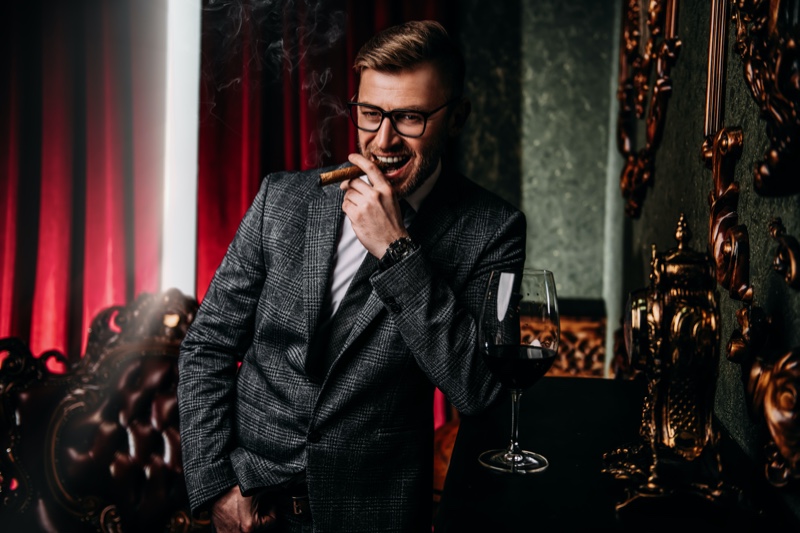 The cigar industry is booming, with passionate cigar smokers and cigar enthusiasts from all corners of the globe. Cigars have been an integral part of their social lives for cigar lovers. Whether you're a novice or a connoisseur, it pays to educate yourself before deciding where to buy cigars online and buy a box of stogies.
The breadth and depth of the cigar industry are staggering, with hundreds of diverse choices available to enthusiasts. You'll love the chance to unwind with friends and share a great cigar and a drink while drawing out each other's life experiences. Enjoying a cigar is one of your favorite ways to relax; that's why you're reading this article.
At Famous Smoke, You can buy a pack of Famous Nicaraguan Selection 3000 Grande Robusto, a bundle of 20 dark and oily Ecuador-grown Habano wrappers. You gain a relaxing slow burn that is not too strong but relatively smooth—the perfect choice when relaxing in your garden or your conservatory with a newspaper or book. Many cigar shops carry hundreds of different stogies to choose from.
What are some guidelines for selecting the perfect cigar?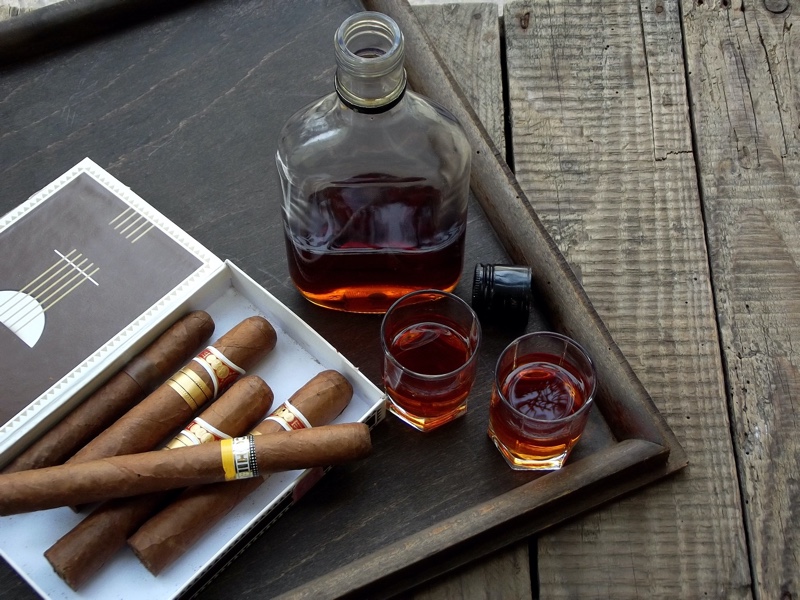 Listen to Experts Like Manuel Inoa
Regarding cigar choosing advice, it's best to listen to master cigar blender Manuel Inoa, La Aurora's master blender; he actively makes sure that folks enjoy his cigars through events and seminars where he teaches people how to best enjoy the flavors that his cigars present. "Cigars are for enjoyment, and the only way to enjoy them is to learn how to get the flavors out of them," Inoa shares with Tobacco Business.
Start by considering your personal preferences for size, shape, and body. After that, you'll want to find a cigar with good quality construction. Here are many of the factors to consider when picking out a cigar so that you can walk out of the store or leave the online cigar shop with a quality stogie you'll enjoy:
What's the First Thing Any Cigar Aficionado Would Suggest When Choosing a Cigar?
There may be a lot of intimidating and confusing details to keep in mind when learning about cigars, but many people love them. Whether enjoyed alone or with friends, cigars have been an essential part of many cultures.
Before smoking a cigar, it's essential to know your preferences in size and strength. Most smokers would also agree that flavor matters in choosing the right cigar.
A cigar's quality is determined by the time of day and location in which it's smoked. It's about the time and place you'll enjoy—a short smoke or an hour of relaxation—and choose one that fits that criteria. That's the first thing before looking where to buy cigars online. Now, how to select a type of cigar?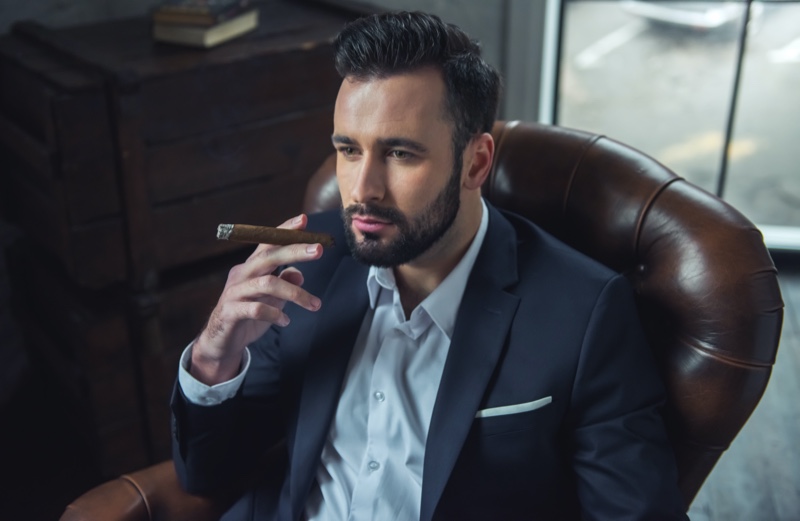 What Body, Size & Shape Suit You?
There are many cigar varieties in flavor, body, and strength. However, beer preferences go with how you smoke a cigar, which often indicates cigar preferences. Folks who prefer darker beer often enjoy darker cigars; those who prefer lighter beers usually like the milder smokes.
Although an enormous cigar may seem like it would be longer-lasting and more satisfying, the facts are that the larger the cigar in proportion to your mouth, the more likely you'll burn your tongue and draw too much smoke. Some cigars also have to be cut before they can be smoked, making them difficult to enjoy.
The shape and size of your cigar are vital because they affect how it burns and the flavor you experience. Its ring gauge determines how tightly packed it is. Cigars with longer or thinner diameters burn faster than those with shorter lengths or wider diameters.
This also means that if you're smoking a full-bodied cigar (particularly one that comes in at 60+ RG), it will last longer than if you were smoking something milder (40+ RG). A thicker cigar will also have more smoke output than lighter ones since there's more tobacco available for combustion.
The Length of a Cigar Directly Correlates to How Long It Will Last
A 6-inch cigar will last about an hour. When choosing the length of your cigar, consider how long you want the experience to last. Many enthusiasts prefer a ring gauge on the smaller end (most cigars range between 40 and 50).
The highest quality tobacco (and therefore the best tasting) is always used on the wrapper, while the lesser quality leaf is used to make up the filler tobacco. There are two classes of cigar shapes: parejos and figurados. Is your mouth watering yet?
Parejos are cigars shaped like your everyday cigar, with an open end and a closed-end that needs cutting. Figurados have a bullet shape and taper at one end. The tapered end concentrates smoke and gives you a fuller flavor.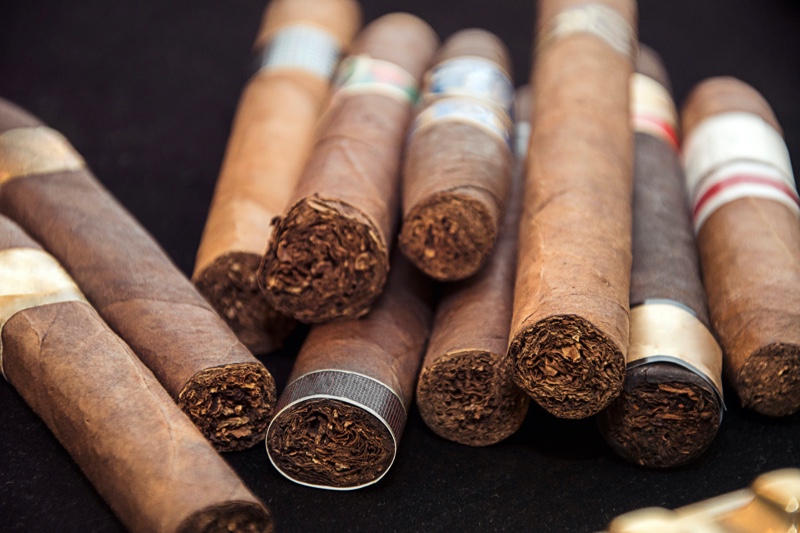 The Darker the Wrapper, the More Likely It is That the Cigar Will Be Strong
The reason for this correlation goes back to how cigars are made. If a tobacco leaf is not as ripe when harvested, it will be more bitter and contribute less flavor to your smoke.
Darker wrappers also come from leaves grown in areas with harsher climates than those used for lighter-colored wrappers—think central America or Mexico versus Ecuador or Brazil—which means they're more robust because they've had their share of harsh winters (or hot summers).
Yet while darker-wrapped cigars may taste stronger because of their higher nicotine content, nothing stops you from smoking one if you prefer milder smokes!
Take Note of the Cigar's Construction
As you smoke, note the cigar's construction. A well-constructed cigar will have a firm feel and should burn evenly with solid ash that stays intact for the duration of your smoke. The draw should be smooth and easy on your palate, not too tight or loose.
If you're smoking a cigar that doesn't pass these tests—or just not sure how to judge it—ask an expert for help or visit our 7gents site for more tips.
Is it for Shape, Size & All Things Tobacco in Cigars?
Well, no. In an interview with hiconsumption.com, Manuel Inuo was asked what other factors outside of shape and variety should be considered. He explains that you want a cigar that you can count on to be consistent, no matter where you buy it or when. A good cutter and lighter will also make a difference in the smoking experience.
Since most cigar smokers love a stiff drink with a cigar, what the master blender said about pairing a cigar and a drink makes so much sense. Manuel explains that before you try a cigar and a spirit together, make sure you know each one well. Otherwise, you might choose a mild cigar with a strong drink. It's best to see what you're getting into before you try pairing cigars and spirits.
Final Points to Wrap Up on Your Cigar Choices
If you are new to cigars, it's generally easier to start with cigars with light-colored wrappers like Connecticut Shade or Cameroon. These lighter shades give off less smoke than darker shades, such as Maduro or Oscuro (which means 'dark').
Here's a popular choice of a cigar; the Famous Nicaraguan Selection 3000 Grande Robusto as whether you're a beginner or a cigar expert, these packs deliver a smooth and never harsh but relaxed experience. If a beginner buys a dark shade right off the bat, they may find themselves overwhelmed by the strength of their new purchase!
There's one thing you should know for choosing a cigar: not all cigars are created equal. A loose cigar can be a disappointing smoke, and a tight one will make your head spin (and not in a good way). Smoke your choice of cigar and enjoy the luxury of smoke that's right for your mood or even to create the perfect mood.
Take a look at the 7Gents guide on where to buy cigars online and choose the right cigar for yourself.