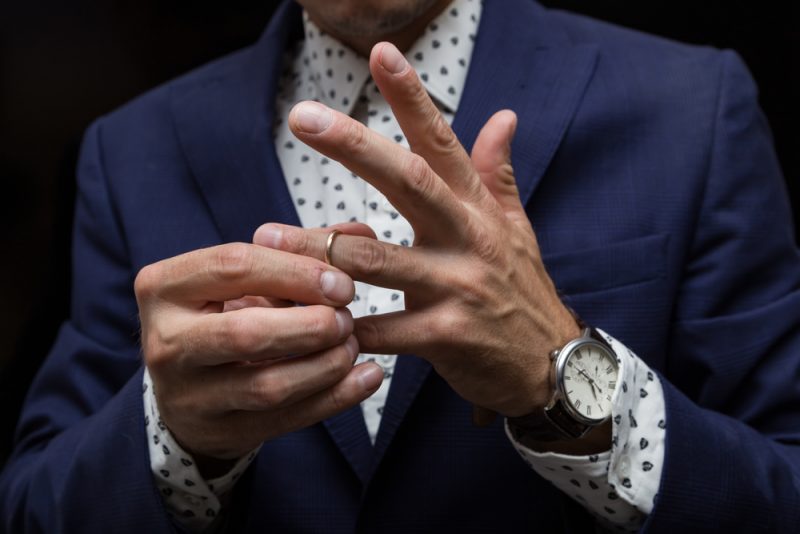 What are men's wedding bands used for? Wedding bands, or wedding rings, are an accessory used as a symbol of marriage and fidelity. Typically, a groom will purchase a wedding band for himself upon marriage as a sign of devotion to his partner. If you're looking at available styles that stores like Elgrissy Diamonds offer, you may feel overwhelmed. After all, these wedding bands come in a wide variety of materials, types, and prices. However, we will break down the key facts you should know.
Popular Wedding Band Materials
Gold
When it comes to wedding bands for men, gold is perhaps the first that comes to mind. If you prefer to keep it classic and shiny, gold is the way to go.
Silver
Silver is a slightly cheaper material than gold (usually, it can depend on the type of silver used and the branding). Silver is for those who like a clean, minimalist look.
Platinum
Platinum, another high-quality metal often used for wedding bands, has been increasing in popularity lately. Since precious metals get priced by weight and platinum is denser than gold, it tends to be more expensive.
Mixture
Sometimes wedding bands will be manufactured with a combination of the materials above or have jewels (such as diamonds) embedded in them for a touch of uniqueness. Tantalum, rose gold, and white gold is amongst the most common materials used in mixed wedding bands.
Types of Wedding Bands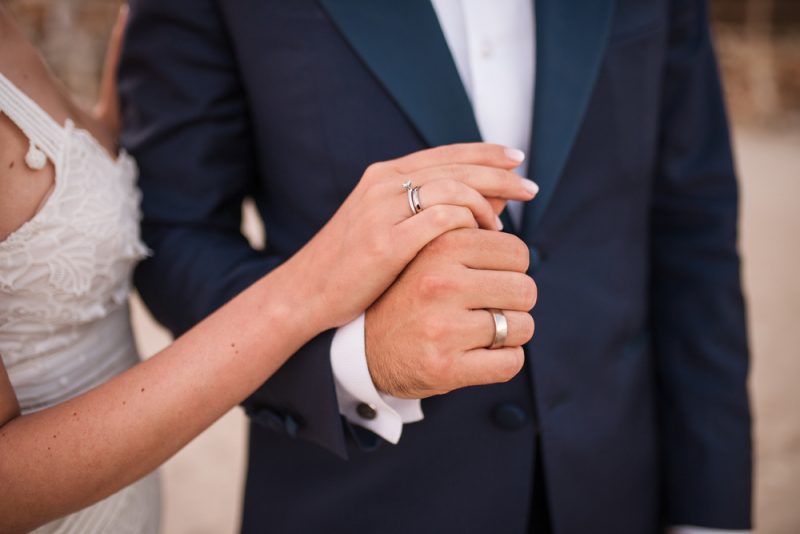 Plain Band
The most common style of wedding band available would be the plain band. Plain bands are unadorned rings composed of one material perfect for simpleness.
Vintage Band
Vintage wedding bands are those with styles and details reminiscent of a "vintage" aesthetic. They often include grain set diamonds and engraved patterns.
Two-toned
A more customized yet still classic version of the wedding band, two-toned bands are made of two materials perfect for a classic but detailed look. Two-toned rings are used more frequently amongst men.
Detailed Bands
Who says bands have to be untouched and polished? Some places have the option of customizing wedding bands. There are initials, dates, symbols, or fingerprints engraved on the material of your choice. Typically, this will incur an extra cost but will also make your wedding band unique.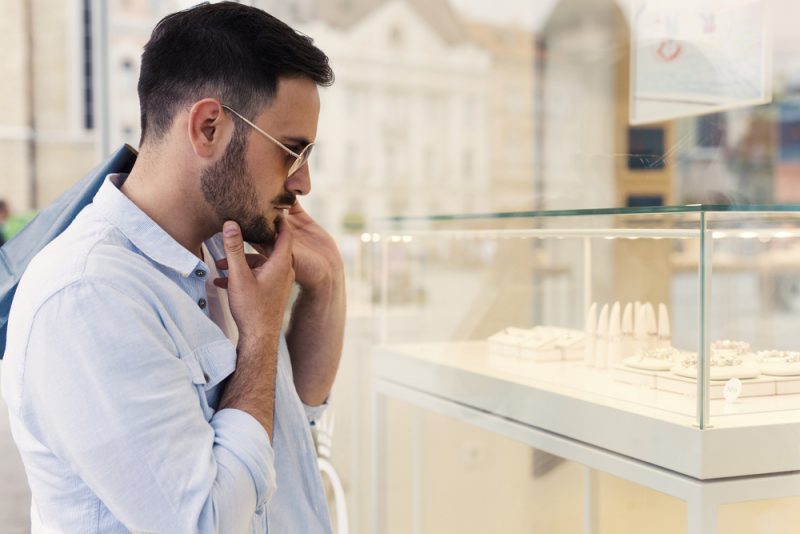 Wedding Band Prices
Wedding rings aren't cheap. For most wedding rings, you're looking at costs of around $500 to $3,000, but be wary that this is only a rough estimate. If buying a set of wedding rings, there might be discounts available, but if you want to adorn your wedding band with extra features, the price will go up.
Another factor that influences the cost of your wedding band will be the size of your finger. The larger your finger is in diameter, the more you will have to pay. 
We hope this article informed you about men's wedding bands. Wedding bands are certainly an expensive investment, but as expensive as they are, they're also one of the most traditional ways to show devotion for marriage. Have fun shopping!