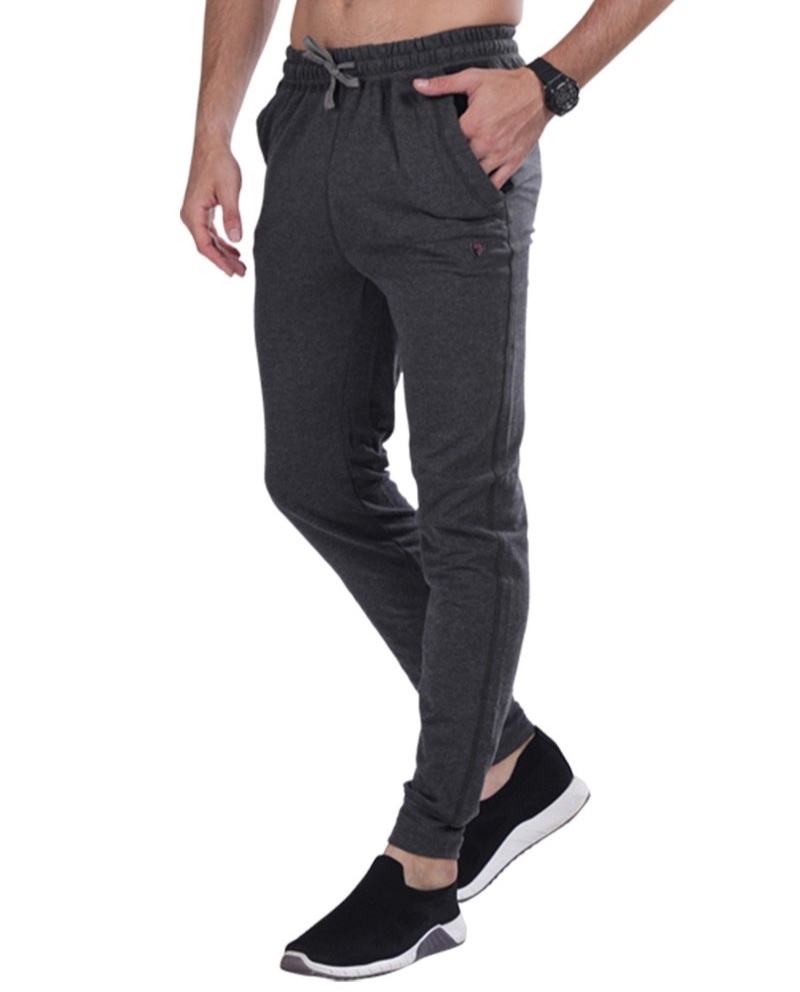 Many functional men's fashion brands are doing superb with regular clothing for the tall body type, including hoodies, t-shirts, chinos, button-ups, and jeans. Finding joggers for tall men, however, is no easy task. Sporto now has something for the tall fashion enthusiast who loves comfort as much as style.
Contemporary Slim, Long Sweatpants for Tall Guys
Long, slim sweatpants for tall, lean men can be worn as training pants. They are extremely comfortable for travel and casual outings. They are very contemporary and as sweatpants with drawstring, pockets, and cuffs. They are available in polyester and cotton materials and colors such as navy blue, grey, black, and charcoal. Sizing is similar to tall and slim training pants. A high neck t-shirt works well with these pants.
Like the sweatpants, tall slim men's joggers for the skinny are very stylish and trendy and come with added stitching and some utilitarian zipper pockets and a back pocket. Crafted from the same material as the slim sweatpants, they are available in grey, charcoal, and black colors.
Voguish & Trendy Jogger Track Pants for Men
Sporty and active jogger track pants are comfortable, warm, and slide well on your lower body. These men's joggers are super comfortable and cozy, designed in flexible, soft material with an ample range of motion. These sweatpants are trendy and have received rave reviews for their comfort factor. Highly soft and comfortable internally, they are high on the comfort quotient. These jogger-style pants are quite a hit amongst men's fashion experts, which take them from in-house wear only to versatile, multipurpose wear. As they have a tapered leg, you can wear them when shopping at the drugstore or supermarket. They would look good with full sleeve t-shirts for men.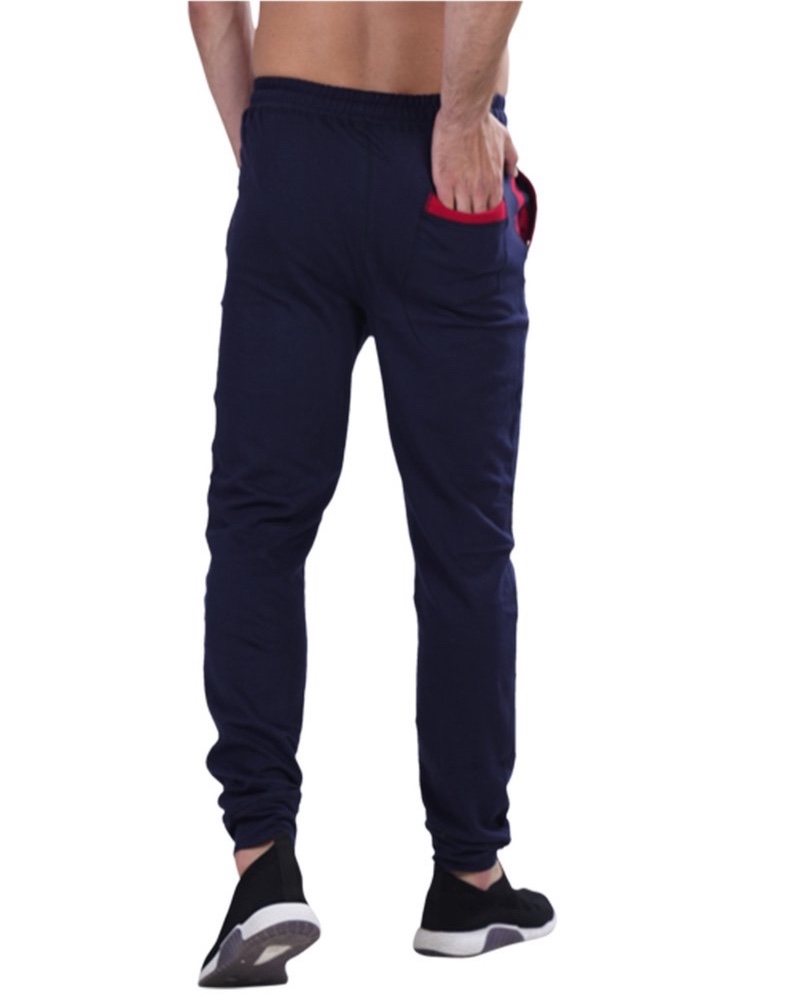 Men's Open Leg Fleece Jogger Pants
Ecofriendly open leg fleece pants are well-liked for their durability, comfort, and non-fussy simplicity. They are also very affordable and basic, with a good fit, non-constricting waistband, and soft interior. The elastic is comfortable, and the pants are light, warm, soft, and not limiting on the leg cuffs. These jogger pants provide a good fit and are highly comfortable, and are very affordable, lightweight, and durable. You can wash these often, and they won't shrink or damage. A high neck t-shirt would look great with these pants.
Drawstring Sweatpants for Men for High Comfort & Cozy Fit
Open bottom drawstring sweatpants for men appeal to shoppers who are looking for a versatile fit. A drawstring on jogger pant is important to some men as minus that; the pants fall off when a heavy object is put in the pocket(s). With the help of the drawstring, it is ensured that the waist stays in place. It is durable, has a good fit, is warm, extremely soft, and stays soft even after repeated washes. The drawstring is held up quite nicely. Large in size and long, they fit correctly at the waist, and the drawstring is available if required to modify the fit. Combine with a high-neck t-shirt for a smart everyday look.
Loose Fit Fleece Open Bottom Sweatpants for Men
Loose-fitting sweatpants for guys or fleece sweatpants for men are much in demand today. Many sweats available for sale are slim fit and come with a tight elastic surrounding the ankles. Most men prefer sweatpants to be comfortable, loose, very soft, and accompanied with an open bottom. Reviewers have well-received these for their open ankle and loose fit,  high on comfort, with deep pockets to carry essentials such as keys, a mobile phone, cards, etc. A feature to be noted about these pants is that the elastic is missing on the ankle. These sweatpants have a classic touch about them and look stylish. You can wear these when you travel, go shopping or even for a fun and romantic date outdoors with a special one.