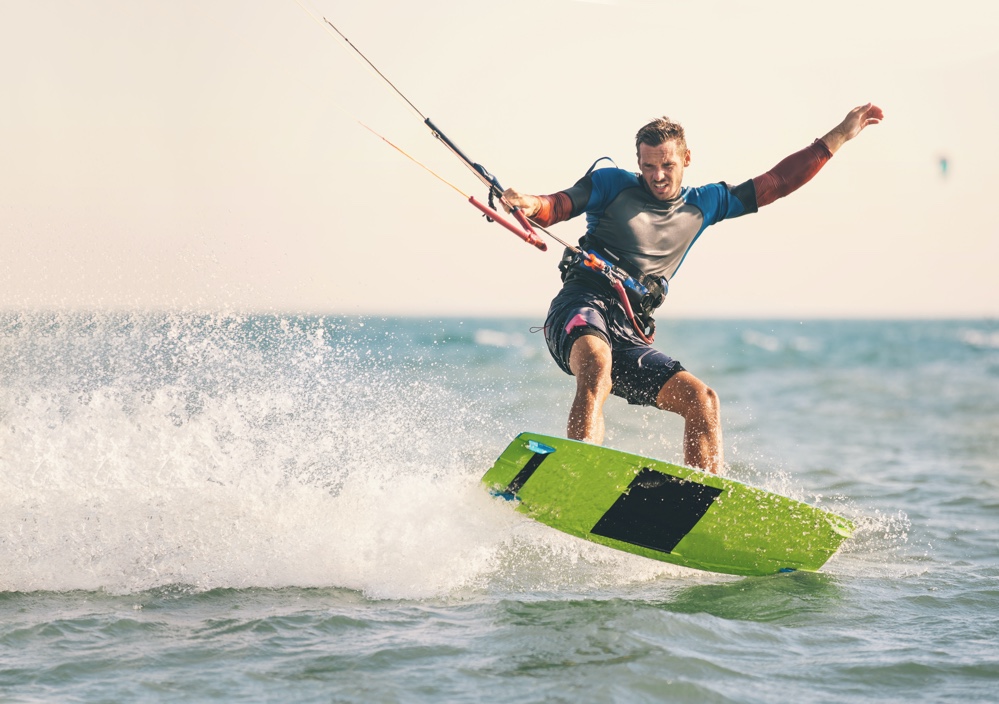 Got a sports fanatic on your to-buy list? You're in luck. Guys who are all about sports and fitness are super fun to buy for because you can never go wrong with the classics — team gear, tickets to a big game, or tech to help make watching the game more enjoyable at home. If you're stumped on what to get your sporty recipient, we've got some fantastic ideas in our list below. To earn the MVP title in the gift-giving game, make sure to pick a gift and then customize it to his sport or team of choice!
1. A Pair of Sporty Swim Trunks
These days, men's swimwear is all about versatility. That means he can rock them as he catches waves on his surfboard, joins in a game of beach volleyball at the park, or grabs drinks with his friends afterward. Make sure to get him sustainable swim trunks that are made of comfortable, quick-drying materials, so he feels as confident when he's tossing around a frisbee at the beach as he does riding in big waves.
2. (Good) Tickets to a Home Game
There's no better way to surprise a mega-fan than with tickets to see his team up-close and personal. Of course, this one will depend on your budget and the season you're giving, but try your best to go for the best seats you can within your budget. When he's buying tickets for himself, he may not want to splurge on the good seats. But he will be delighted to receive a gift that gets him as close to the court or field as possible.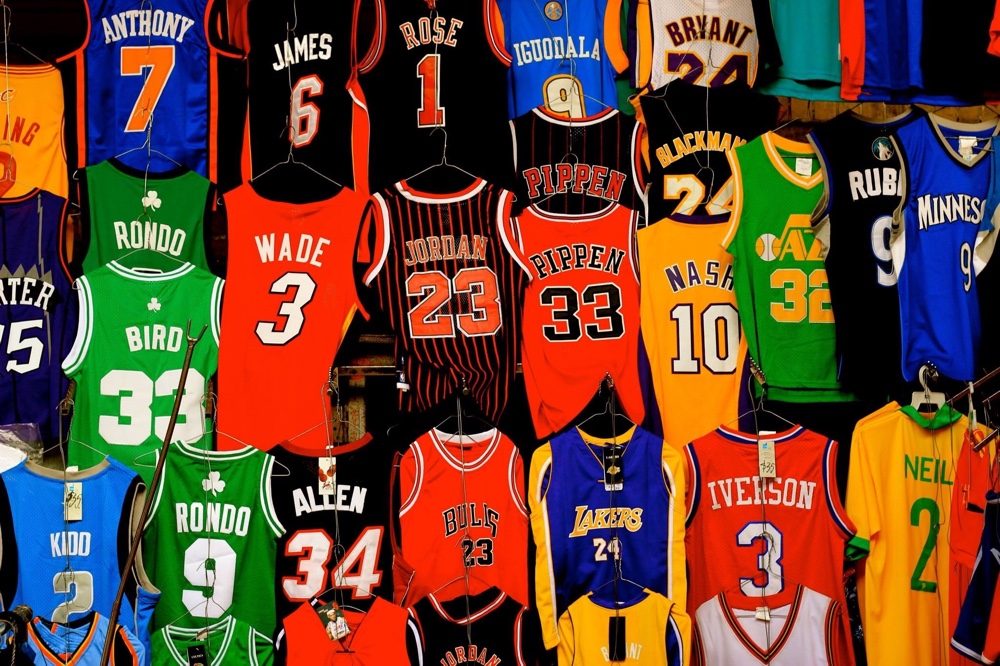 3. Merch Supporting His Favorite Team
This is an obvious one for guys dedicated to a specific franchise. Luckily, these days you can find team merch in just about any kind of product, from NFL toasters that toast your bread with your football team's logo to NBA pet gear that helps your four-legged friends support their favorite ballers. Some more always-appreciated team-branded merch to consider: tumblers, hoodies, blankets, water bottles, and, of course, authentic jerseys for their favorite player.
4. A Home Cinema Projector & Screen
If you don't want to get him tickets to see his team in person, help him set up a space where he can recreate the experience at home. The best way to do that is with a full-blown home cinema screen and projector. Although you can go as expensive or budget-friendly as you'd like, these units have gotten much more affordable over the past few years. Some companies even offer basic versions that are great for helping your recipient decide if they want to invest later.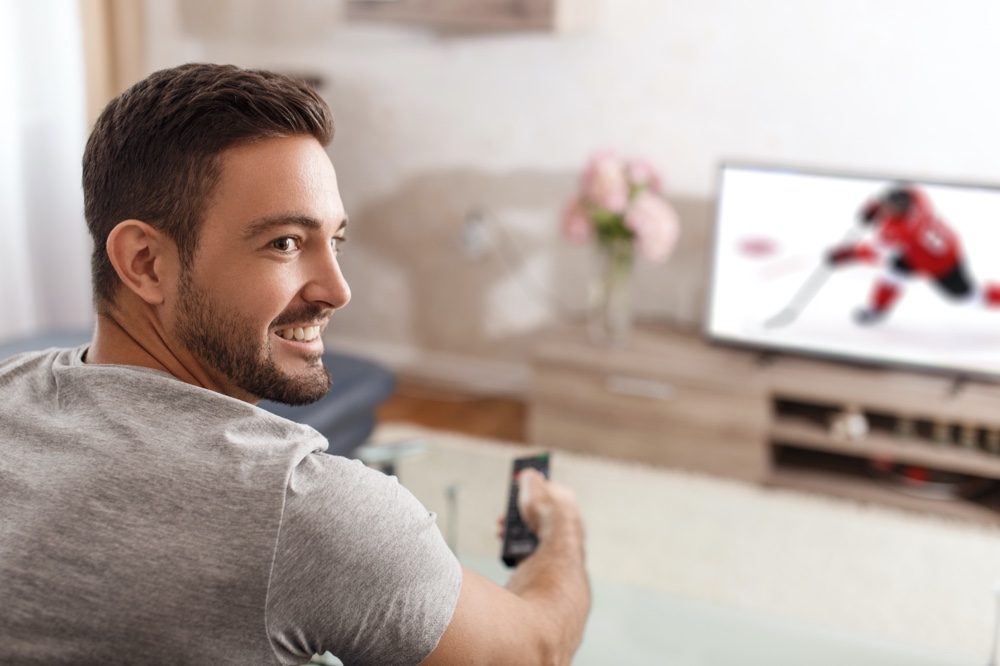 5. A Premium Sports Streaming Subscription
To watch all the matches throughout the year, he will need a subscription to a streaming sports service. If you don't have a standard cable package, chances are he's missing out on a lot of the big games. This is especially true if he likes to catch games from a different country (like if he's an American who loves European soccer, for example). Many big players, including Hulu, YouTube, and ESPN+, have premium sports packages that will help him catch all the prominent local and national games.
6. Grub from the Ballpark
If you're looking to surprise your recipient with a special gift in the off-season, help recreate the ballpark or arena experience with food and beverage from their team's home base. For example, many stadiums have go-to mustards and sauces that make fantastic stocking or gift bag stuffers. For instance, it's Bertman Original Ballpark Mustard for the Cleveland Guardians (formerly the Indians). For the Milwaukee Brewers, it's the Secret Stadium Sauce. Try to find the best shelf-stable specialty food items from his team's ballpark and create a gift basket around it.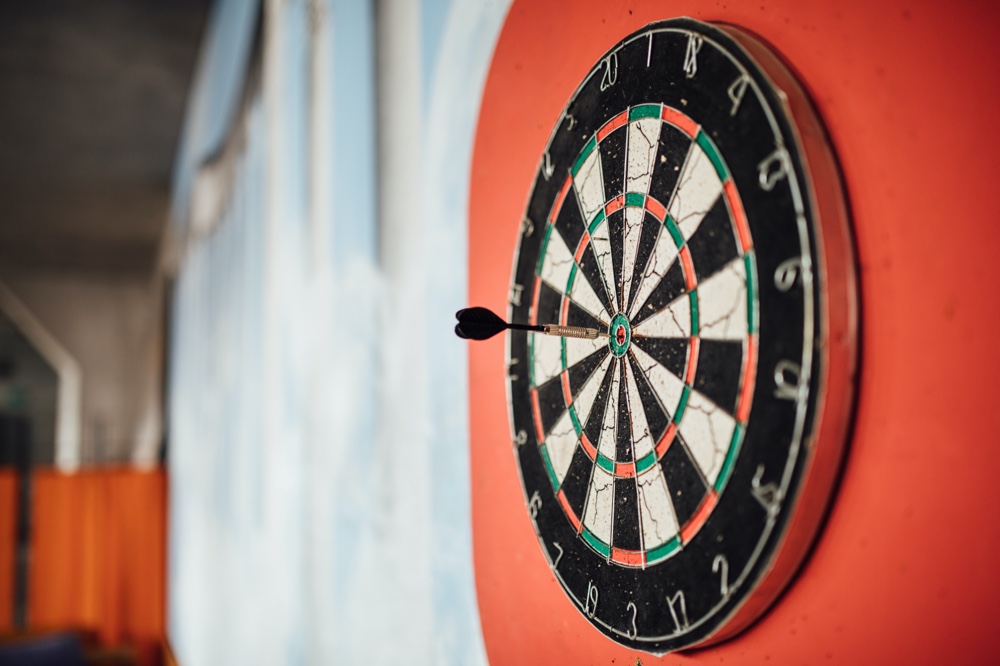 7. A New Game to Keep Them Entertained
Typically, guys who love watching sports also love to play sports. If this is the case for your giftee, you can't go wrong with a high-quality regulation football or basketball, but switch things up if you want his competitive side to shine. Popular options include lawn and game room games he can play with his buddies. Think spikeball, darts, badminton, or even a Pop-a-Shot basketball game that lets him throw baskets right from the comfort of his couch or desk chair. Cornhole is another popular pick for guys who like to entertain and play games with friends. You can even order custom cornhole boards and sacks painted with the logo and colors of his favorite team.
8. Sports-Themed Wall Décor
Help him spiff up his man cave or watch zone with some spirited sports-themed wall art honoring his team or sport of choice. Browse Etsy for unique finds, from cool wall decals of his favorite players to unique creations crafted from old skateboards or skis with fun designs. Framed jerseys are also a good choice. Go with a functional item, such as a clock, or stick to art for art's sake. This is also an excellent way to go for giftees who are comfortable getting a bit crafty and want to make something rather than buy it.
Ultimately, choosing the perfect present for your sports-obsessed loved one comes down to choosing something he wants in a theme that honors his passion for his team or sport. While any of the above gifts are great ideas, make sure to pick something that celebrates his specific preferences and shows him how much you respect his dedication to the game!