What makes an anniversary genuinely unforgettable? There's no perfect blueprint to follow – you need to make it unique in your way.
However, we've identified eight things that all great anniversaries seem to share, so hopefully, this gives you some inspiration to get the celebration underway and enjoy each moment. Pick a few of the following points, or go all-in with each one!
There's no wrong way to celebrate your anniversary, but this list should get you started.
1. Set a Time & Place
Logistics: When and where will you meet your partner for your anniversary, and what's the plan? Most people stumble at this step, even though it's the most important one.
Forget about the rest of this list and start with the basics. Sometimes, the best anniversaries are the most simplistic and minimal – it's all about the connection.
If you can't plan something on the anniversary date, make sure you plan arrangements for the next available day off or weekend. Acknowledge the meaning of the event and make your intentions known.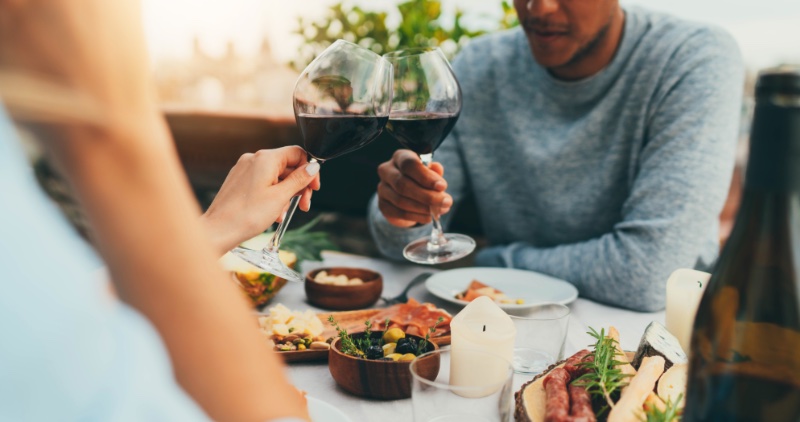 2. A Memorable Meal
It doesn't need to be the fanciest restaurant in town, but you better have dinner plans if you want a successful anniversary event! Set a reservation in advance, especially if it's a weekend night, or plan to cook something special at home and share a candlelit moment.
The food isn't the central focus, but it's part of the celebration, so take it seriously! Even a casual venue can be meaningful if you set the stage correctly and follow through with all the right moves.
3. Evening Entertainment
What do you have planned before or after dinner? Will it be a live music venue like a jazz club or a laugh-out-loud comedy show? A movie is always an option, but it better be good!
It would be best if you had something else aside from the meal because that would make the event more memorable. Again, this doesn't need to break the bank. What matters is that you came up with a creative idea and made it happen.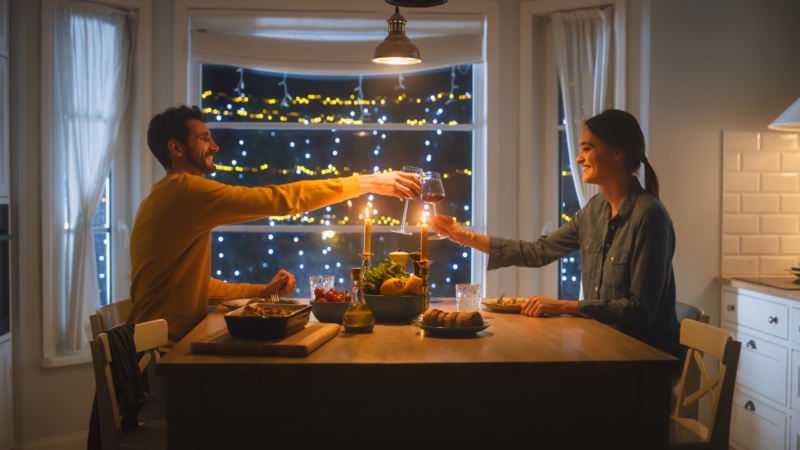 4. Home Away from Home
A sure way to make an event more special is to arrange a night in a hotel or rental space. It elevates the atmosphere of the whole evening and gives you a reason to plan.
Your partner will not only appreciate that you coordinated a getaway for your anniversary, but you'll also get extra points for setting up other activities in the area, like drinks, walks, entertainment, and more.
5. Relive the Moments
It's your anniversary, after all, which means it's time to think back to the moment you first met and talk about the time you've shared. Bring up funny stories or situations and maybe browse some pictures taken over the years.
If you are married, it's the perfect time to go through your wedding photos and remember that day together. The point is to look fondly at the past and keep looking forward to the beautiful years.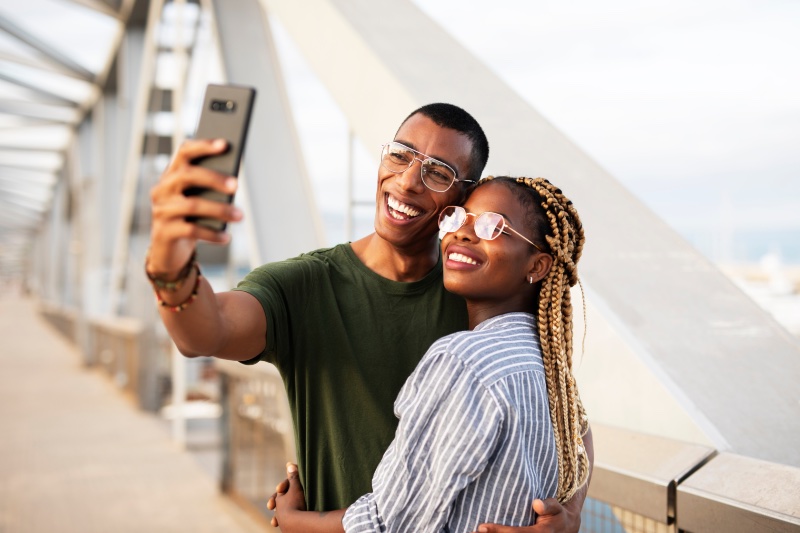 6. Make It Public (Maybe)
Some people love to share their most significant life events on social media, while others prefer to keep events like anniversaries more private. It's up to you, so don't feel pressured to do things either way.
Whatever you feel comfortable with, you should do it – it's the right policy no matter what! Just be sure that both you and your partner agree on the point so you don't create unnecessary strain when you should be celebrating.
7. The Perfect Gift
A gift can say much more than words, but you've got to ensure it's the right one! Anniversary gifts can be tricky since you already probably exchange gifts throughout the year on birthdays and other holidays.
The key is to make this gift more romantic and elegant than the rest. No tech gadgets or wool socks this time. This is the right time to give a piece of jewelry they've been looking at, or perhaps something that complements the engagement rings they're already wearing.
8. Bring It All Together
You're in the driver's seat for this anniversary celebration, so make it one that you'll never forget. Don't worry so much about the luxury or the wow factor when you've got a good game plan.
It might also be worth brainstorming anniversary activities with your partner or asking them how they want to celebrate. It all depends on the nature of the relationship and if your partner likes to be surprised or is a more active participant.
Just know that you're already ahead of the rest by planning an anniversary, so give yourself some credit!