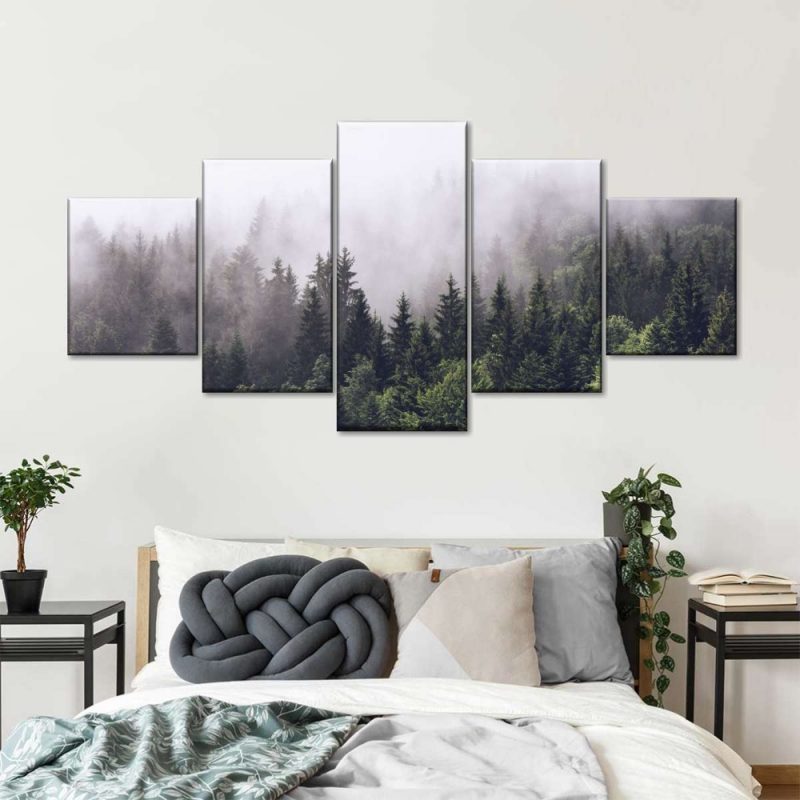 While architecture used to be the main focus of the home, nowadays, most people are also interested in decorating their oasis. People want to create a space that is both functional while also exuding elegance and charm. The bedroom, in particular, is different from other rooms in many ways. 
When setting out to decorate your bedroom, everything should match your personality. You should also find a working balance between sleek design and comfort. While selecting decor items, make sure that they reflect your lifestyle. Following are some creative bedroom decor ideas:
1. Create an Impressive Wall
Many of you might have seen gallery walls in the living room as they are trendy lately. But you can also introduce this concept in a bedroom for stunning effects. For single men, you may want to hang modern man cave wall art. There are plenty of man cave wall ideas to decorate a man's bedroom. On the other hand, you can update it with wall prints like canvas art, abstract wall art, and more for a more traditional approach to the bedroom.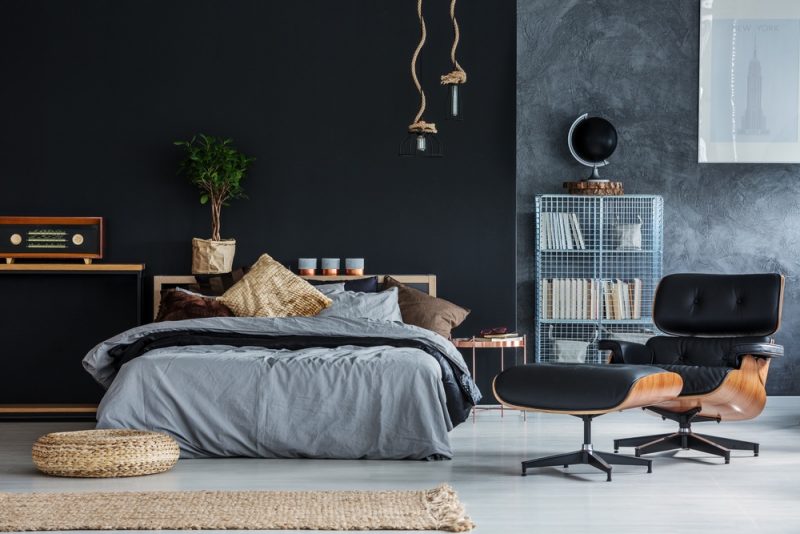 2. Make it Functional
Your bedroom must have plenty of functionality. You want everything in the right place and available at the right time. Further, you do not want to seek things out as everything should be readily available. Go minimal if you're going to make the bedroom sleek and functional without sacrificing style. Just pick the furniture items you genuinely need while giving enough breathing space to the room. 
3. Simple & Bold Bed Rules
The best mantra to create a stylish bedroom is to keep it simple. So, choose a bed with a simple design and clean lines. You can always dress your bed up with a colorful or patterned comforter. Also, do not skimp on the mattress. Always purchase an affordable mattress of the best quality. A proper mattress is vital for a good night's sleep and, overall, your health.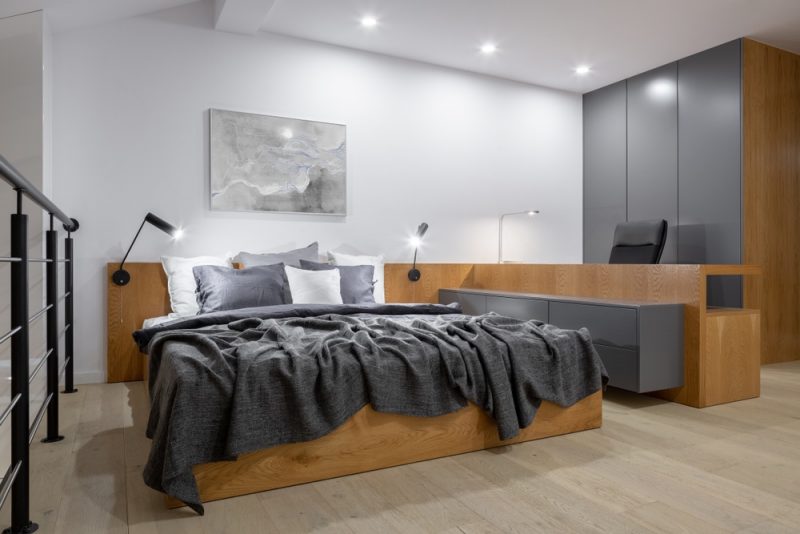 4. Robust with Lighting
In the fall, everyone loves cozy rooms. After a tiring and hectic day, you want to walk into a comfortable space or enjoy the relaxing ambiance. For a robust look, introduce light fixtures in the bedroom. Lighting is essential for any bedroom. It is the best option if you want to take a laid-back approach to decor. Combining alluring lighting with architectural lines gives a sense of warmth and elegance.
5. Add Splashes of Color with Soft Furnishings
If you want to design a contemporary and trendy bedroom, inject your style while opting for a neutral backdrop. Add splashes of color by introducing colorful accessories like drapes, rugs, bedding, or cushions.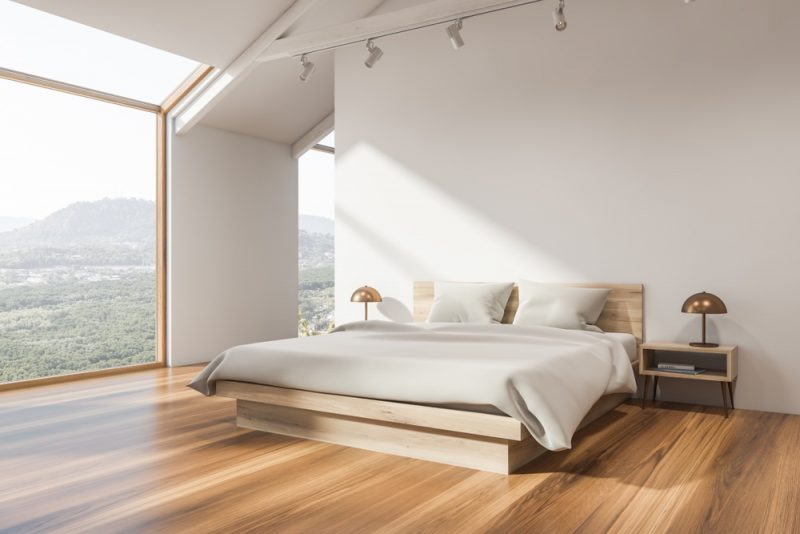 6. Utilize Windows
If your room has an oversized window with a great view, then the bulk of the ambiance is already there. So if you reside in an area with excellent and beautiful scenery, do not let it go aside. A bedroom that highlights a fantastic view with a large window is another approach to great decorating. With this oversized window, you can focus on minimal decor. For privacy or to stop sunlight from coming in early in the morning, you can hang blackout curtains.
7. Place a Cool Nightstand for Bedside Storage
Every bedroom needs good storage. You can take advantage of your bedroom space by placing a simple but fantastic nightstand with storage drawers. You can also put a small reading lamp but for decoration purposes. But make sure to keep the rest of the decor minimal to avoid clutter in a bedroom.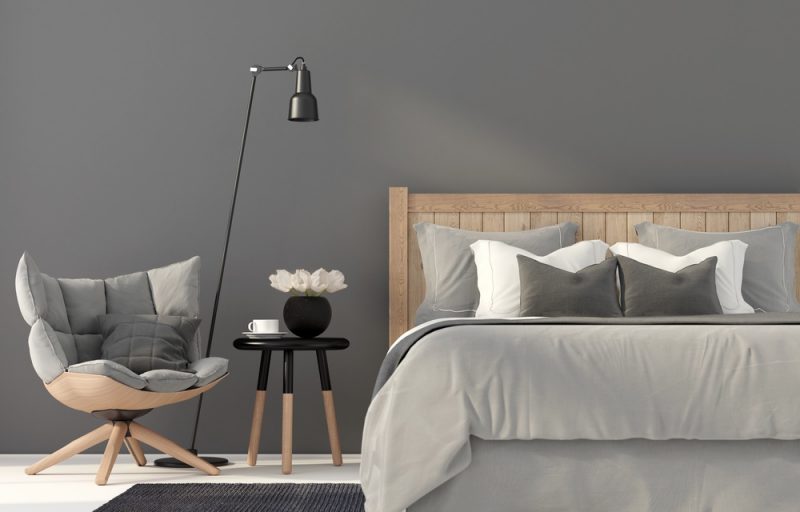 8. Place a Fine Chair
Sometimes, you prefer to sit and relax rather than lie on the bed. So it would be best if you have a fine leather chair or any comfortable chair in the bedroom. Although the bed is an essential piece of furniture to relax, do not underestimate the chair. A comfortable chair is also a must for relaxing and sometimes thinking.
Wrapping Up
Designing a bedroom can be tricky, to begin with, especially when there is a lack of inspiration. However, the ideas above should be enough to brainstorm and customize the room design. You can pick the points you like and implement them according to your budget, space, and liking.