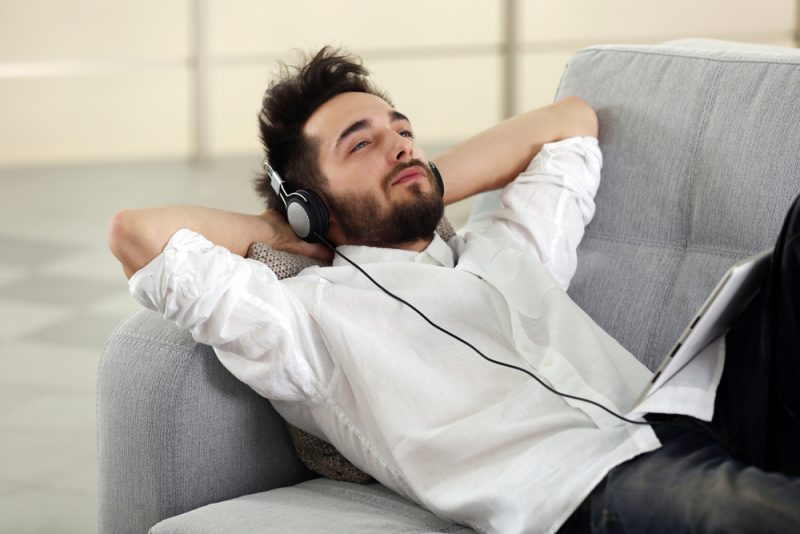 We get it; you may work from 9 to 5, five days a week or even longer, and you're bound to experience stress, insomnia, and fatigue. Life can be demanding at times and put so much pressure on you. All this stress could lead to anxiety and even depression.
When depression hits, your body could experience changes, such as lack of appetite, neck pain, back pain, unhealthy skin, and other severe issues because of long sitting hours at work or other activities. So, how to deal with all of these issues?
Using CBD
CBD is a compound in the cannabis Sativa plant with many health benefits. It can help you cope with the abovementioned issues, such as anxiety, depression, stress, insomnia, and other health disorders. CBD products are also known to have promising therapeutic effects on relieving pain, improving your appetite, and helping your body relax and feel more energized.
Plus, CBD products can also help improve your skin and improve your appearance. This can only boost your self-esteem, which is a great deal, especially for those who work as models or on television and constantly have to pose in a perfect posture.
CBD can also help with your mental health, especially in regard to leading statistics of ptsd. CBD has undoubtedly become the year's product – it's the go-to solution for all your issues regarding wellness, beauty, and overall quality of life. Below, you'll find some CBD products known to make you feel and look fabulous.
1. CBD Sleep Cream
If you're someone who has insomnia, you have a solution right here: the natural supplement CBD sleep cream. It is a topical cream that helps people relax and be calmer. It is made with full-spectrum hemp, with no high effects, so you should not be worried about using it.
At Pure Hemp Farms, you'll find organic CBD hemp flowers, pesticide-free. The growers from hemp farms hand-trim every bud to ensure clients enjoy the CBD Hemp Flower from PHF.
Generally, Sativa-dominant hemp flower strains, such as Hawaiian Haze and Lifter, are great for uplifting spirits during the daytime. Simultaneously, Bubba Kush or Special Sauce are best suited for relaxing in the evenings and getting a good night's rest.
The effects of CBD hemp flowers depend on the CBD product you're using. If you're new to CBD, then you might want to start with a smaller dosage, and a lighter strain, such as Elektra with 19% CBD.
2. CBD Drops
CBD drops are composed of flower essences, coconut oil, and a blend of CBD. This incredible product helps with:
Relieving anxiety
Discharge bad moods, leaving you in greater spirits
Relaxing you from daily hassles
Deal with mood changes
Control your emotions by shooting them
You can be sure that with CBD drops, your mental health and emotional wellbeing are well taken care of. You can continue going through your days in a stable mood. Plus, the best thing is that consuming CBD drops is significantly easy: you need to put some drops in the mouth, and you're done.
3. CBD Gummies
CBD gummies are probably the best and most convenient to carry in your bag or have at the office or home. CBD gummies are made especially for vegans because they don't contain gluten, GMO, artificial colors, or flavors and are sugar-free. They're also lab tested for conformity with vegan standards.
More, you should not worry when consuming these gummies: they don't taste odd, despite the vegan label (if you're not vegan), and you won't get high after consuming them. CBD gummies are best suited for those who want to have a deep sleep, relieve anxiety, and improve wellbeing.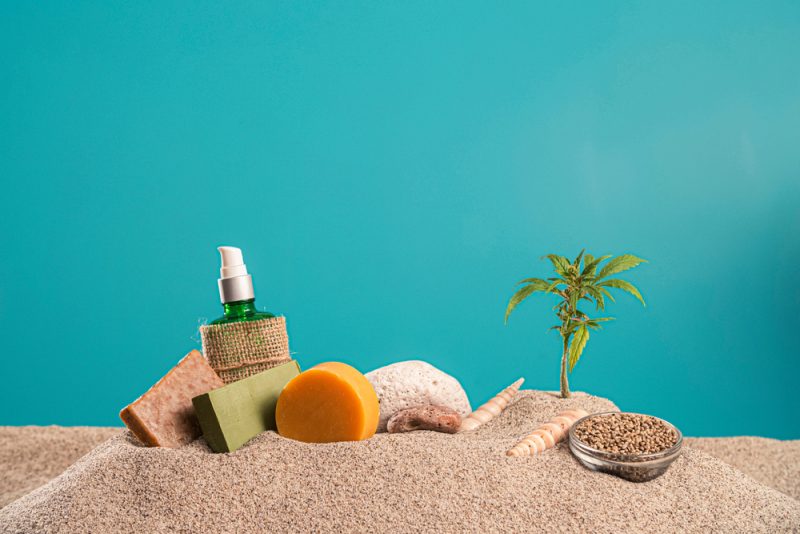 4. CBD Soap
Skin is the largest organ in the body; therefore, it needs special care. But there's no way to treat it better than CBD soaps, such as Crannies black chamomile CBD soap or the Nooks.
CBD soaps have tons of benefits to offer you. Besides helping you get rid of dirt (obviously), it hydrates your skin and calms it. They're also great at calming irritations and providing antioxidants to protect against environmental factors.
5. CBD Patches
CBD patches, such as transdermal ones (Calm Patch by The Good Patch), are the best way to relieve stress and anxious minds. A patch can be used for 8-12 hours, helping ease pain and providing many other benefits.
6. CBD Supplements Capsules
CBD supplement capsules have hemp-derived CBD as the main ingredient but contain other plant ingredients. CBD capsules are best at relieving pain, promoting sleep and focus, and boosting energy.
7. CBD-Infused Skin Oil
As mentioned already, taking care of your skin is crucial. Thus, get yourself a CBD-infused skin oil, such as Emerald deep moisture glow oil by Herbivore. This product helps shoot dry, irritated skin.
Emerald oil is an organic full-spectrum CBD with calming properties and contains less than 0.3% THC. It's so sIt'sing, leaving your skin glowing. Use it for at least three months: it is guaranteed that it's worth every cent.
8. CBD Bath Salts
CBD bath salts are made with organic ingredients – it contains Epsom salts rich in arnica, magnesium, calendula petals, pink Himalayan salts, and a blend of essential oils and terpenes. You can add a scoop into your bathtub, then immerse yourself in hot water. It will relax you, as this product has incredibly calming effects.
There are many bath salts brands, but the well-known brand is the Lord Jones High CBD Formula Bath Salts. Do you want to restore balance, relax your body, and soothe your soul? Then you should include the CBD bath salts in your toiletries.
They're aromatically perfumed with citrus and evergreen notes, but you can find many other flavors. Just make sure you store them at room temperature. There you have it – some CBD products are specially made to make you feel and look good.