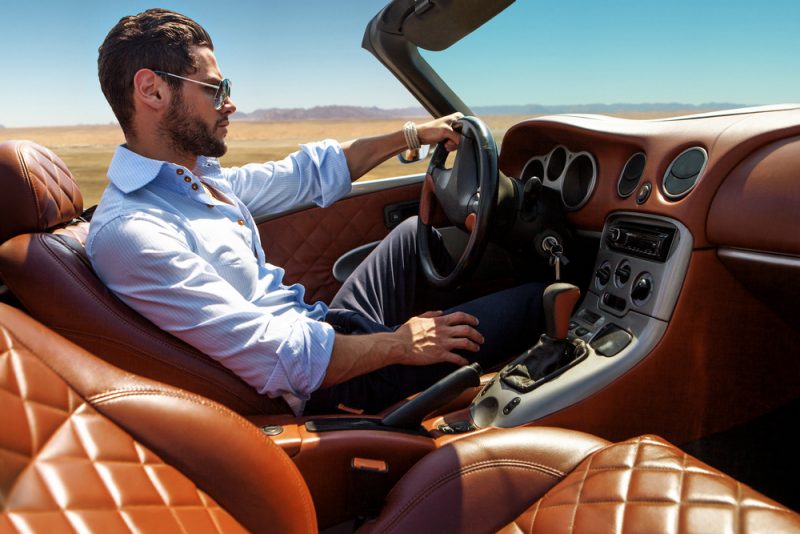 Men are always on the hunt to add flair to their overall personality. The drive to stand apart from the other men is the prime reason – every man experiments with things they use in everyday life. There are multiple elements that one could embody in one's lifestyle to enhance the entire appeal. And a luxurious, sporty car could be one of them.
A car is like an extension of personality for men's lifestyle. Whether it be adding glitz to your character or transforming you into a modern-day beast, your car is an ultimate way to hook everybody around. You cannot afford a luxury car. No Problem – You can always transform your pre-owned car into a stunning beauty.
Build your dream car. Start by customizing your vehicle with a custom paint job, chrome work, decals, quality tires and stickers. You can even make decals yourself to keep things on a budget. Here is how to make car decals in simple steps within 10 minutes. Once all done, you're all ready to set the roads on fire.
To make things even more thrilling and to capture the attention of every woman around, we are here with seven remarkable tips to flaunt your style with a car. These tips would render a tremendous adrenaline boost. Let's check them out.
1. Snap a Nice Portrait
To create a buzz among your friend circle or social media, you can indulge your car while clicking some awesome pictures. Click multiple shots in different poses to eventually pop-up the best part of your personality. Try various poses – the one that works the best for you. Some famous poses are – one leg up, the strolling, arching arm, leaning posture, and several others. These are to inspire – how to look good in your car.
Not only does this help you get more attention, but it also makes you more socially engaging. Clicking pictures is a spectacular way of always keeping yourself under the spotlight. And, who knows, you could encounter someone new in your life.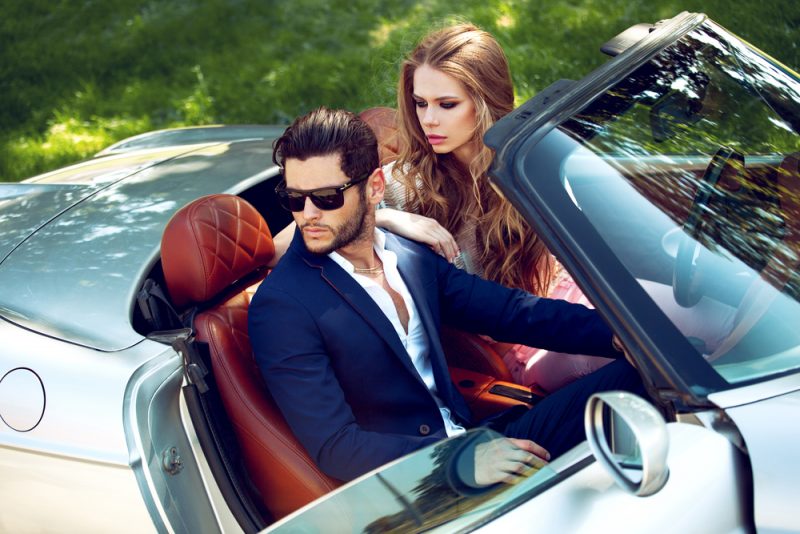 2. Go on a Long Drive
Cars fascinate women more than men. If you are in a relationship, then the vehicle is the best bet to attract some of your most desirable women friends. The luxury and the charm that cars entail merely is beyond words can express. The best way to ooze it out is to go on a long drive with the women of your dream. Spending quality time with her to create memories of a lifetime is something that money can't buy. And your car can be the ideal thing to present to you with that opportunity.
3. Build a Collection
Building a car collection is truly a sign of wealth and luxury. From celebrities to the politician, cars are a symbol of financial prosperity and social status. No matter what kind of car you have now, you can gradually build a collection and experience the nostalgic feelings with years of collecting. Although collecting vehicles in recent times has become a profitable venture, there are still men who do it as a hobby.
Since the 20th century, men have been collecting cars as a hobby. Whether classic, antique, or a future vehicle, if you're out on the street, people will notice. And want to fall in love with it. Many American celebrities and stars are known for their stellar car collection – Mostly Men like Steve McQueen and Larry Hagman. They buy cars, park them as collectibles, showcase, tinker and brag about them. If you believe the next one could be you. It's time for you to let the wheels roll.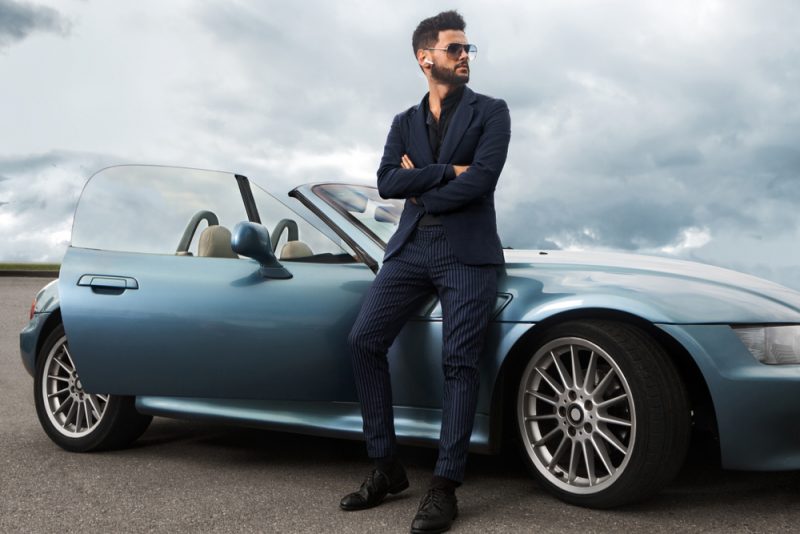 4. Showcase Personality
Your vehicle can manifest a picture of your traits. It is an apparent reflection of your image, whether positive or negative. If you own an expensive car, it truly portrays your financial and physiological aspects of the personality. A study conducted by University of Wales Cardiff showed that a vehicle could highlight numerous aspects of men's personality and play a significant role in attracting women.
The study proved how cars enhanced the attractiveness factors of men for women. Hence, what you choose as a drive to reach the destination can go a long way to make your image among the people more desirable and acceptable.
5. Join a Car Rally or Expo
There is no better way to show off your love for cars other than a car rally or expo. During the auto expo, you can meet the other automotive lovers and share your experience and vision about the future of the industry. Having people who share the same interest as you are a great way to zest up your lifestyle.
A car rally is another way to bring excitement in your everyday routine. It is a fun and adventurous way to participate with your car – if you feel like an expo would turn out into a dull venue, bring your car and chase the other drivers down. Now – you might think your car is not a perfect fit for a car rally – it is time for you to rethink again.
Multiple motoring sports events are concluded all year round. Some of the most popular events in the US are – CarFest North and South, Goodwood Festival of Speed, Salon Prive, Vintage Car Show, and there are many more.
There are cars of all kinds that make it to the event. So, you can always join the one that suits you the best. Remember, life is all about experiencing and trying out new things- and – it is what that has to be incorporated in your lavish lifestyle.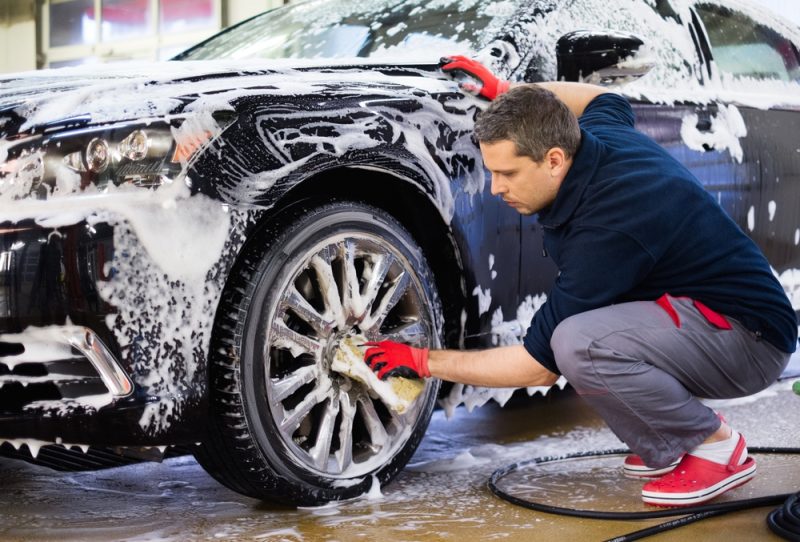 6. Keep it Clean
There is no brainer that who you are is often illustrated by – how you do things. "Action Speaks Louder Than Words." If your actions are not right – no matter what you say, people won't believe you. And – keeping your clean could be one of those many actions.
You want to be an alpha male who dominates, flaunts, and captures eyes with his swag, but your ride looks like garbage. This isn't going to help and will mess your image up. It would certainly pass on a negative impression about you. So, your action is ultimately what contributes to the opinion of people about you. Hence, take your time to keep things tidy, neat, and clean both inside and outside. Give attention to detail, and don't forget to make your drive immaculate before inviting others to ride. It hardly takes much effort and time to do the good work and let all the other great things in life follow.
7. Party with Friends
The ways and means of socializing, connecting, and communicating have been transforming as life progresses. So – are the ways – how everyone parties. Men love parties pretty much the same as women do. And, in modern-day lifestyle – it is a symbol of being a socialite.
Your journey with a car could not end without imbibing the ecstasy and bliss of partying all night. Invite your friends, plan a car theme party, and set-off for an unplanned impulsive ride. Car themed parties are becoming more and more people. Whether you are a group of friends or a great acquaintance, a car-themed party can rock everyone all night long.
Finally
As a man – being conscious about your appearance and reputation is entirely normal. Men, when it comes to choosing the best set of outfits, accessories, or cars, are not a one size fit at all. In the end- it is imperative to embrace the essence that holds within, and that is what forms the true identity of a real man.