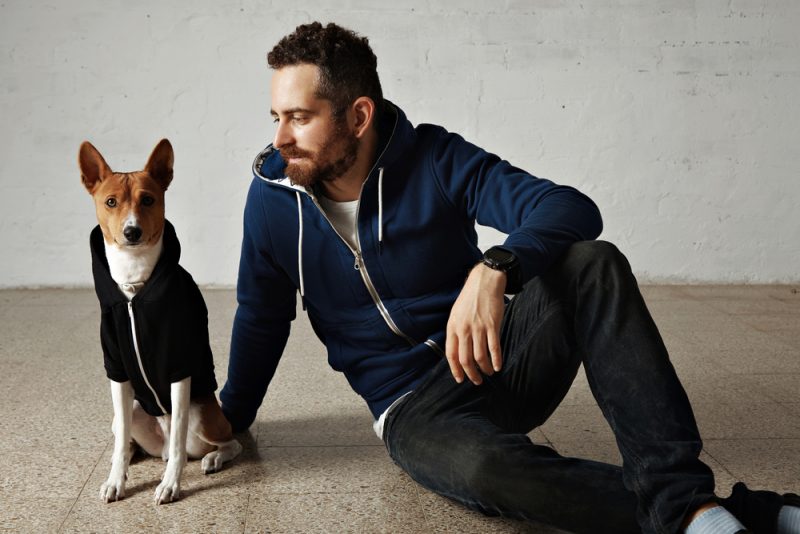 When it comes to dog lovers, we could discuss two basic categories: the ones that like dressing up their dogs and wearing matching outfits and the ones that wouldn't even consider this alternative. If you can't resist seeing a dog dressed up in an outfit and not stopping by to pet it, then, you should think about wearing a matching outfit with your dog. It might be cheesy, but it is certainly more fun! Not to mention that it means bonding with your beloved companion.
The Dalmatian Trend
If you are the proud owner of a Dalmatian, then, you should consider wearing something in a Dalmatian print. It could be a hat, a shirt, a pair of gloves or a scarf – you name it. Make sure you balance the outfit by combining it with neutral tones.
Pug Printed Shirt
Moving on, if you have a pug, then, it would be safe to say that you should invest in a set of T-shirts presenting illustrations of your furry pal. You will not find the T-shirt that will resemble your pet 100 percent, but it is the thought that counts at the end of the day – don't you agree?
Custom Socks
Have you ever considered purchasing custom socks for your dog? If not, perhaps it's high time you did so. Custom socks are a great way of having some fun, and you don't necessarily have to wear them when you're outside the house, you can wear them indoors while snuggling on the couch. It's entirely up to you!
Checked Patterns
It would be safe to say that checked patterns are amongst the most popular ones, and they're bound to remain this way for a while. Ideally, you can wear checked patterns when you're hanging out indoors with your furry companion, or you might even get matching checked shirts, as these are perfect for going out.
Fruity Prints
You can challenge your creativity when it comes to coming up with matching outfits with your dog. You can go ahead and choose from a wide range of fruity prints, which are lively, colorful – you name it. Some dog owners might have custom-made pajamas, featuring prints that resemble their furry companions. If this seems like something you would like, then, you should give it a go.
Matching Sweaters
Do you have an inclination towards knitting? If the answer is positive, then, why not create two matching sweaters for you and your furry companion? This seems like the perfect pastime.
Sparkles and glitz
New York, which is acknowledged as a major fashion center, is just as impressive when it comes to dog fashion. To that end, there is a trend entailing dogs wearing sparkly outfits, which would be good enough for the fanciest celebrations.
To conclude, these are seven trends that are worthy of your attention when it comes to dog/human fashion. Why not have some fun and give them a try?