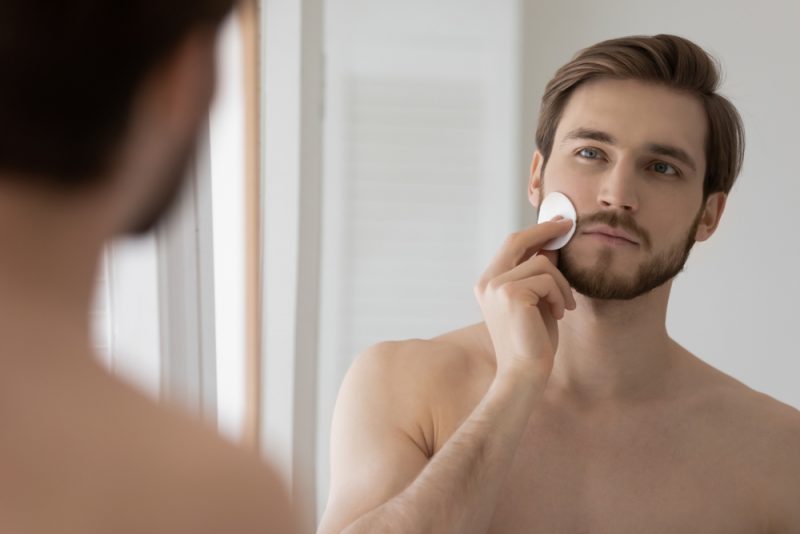 The internet is awash with beauty tips, skincare ideas, and bloggers showing off the latest products that promise to show you how to get clear skin like a model. Instagram is used by many for this very reason.
When looking at Instagram, there are around 60 million people following just the top 10 beauty influencers. There are some excellent tips for beauty and skincare there, but it can be time-consuming trying to wade through mountains of posts to find the best ones.
Some of the best ideas for caring for your skin are the simplest. Others require a visit to a medical spa or a beauty salon. There are beauty tips you can follow at home, and there are others that need a professional to achieve the best results.
Here are seven ideas for beautifying yourself and looking after your skin:
1. Make Sure That You Are Adequately Hydrated
One of the easiest, cheapest, and simplest ways to improve the condition of your skin, is to drink more water. This is also probably the healthiest way to look after your skin too.
A vast amount of people do not consume enough water. Health Guidance .Org reports that it is believed that three-quarters of Americans are suffering from mild to chronic dehydration.
Water moisturizes the skin naturally and adds elasticity to it. It also washes out impurities and improves general wellness and health. If you want clear, healthy skin, start with water.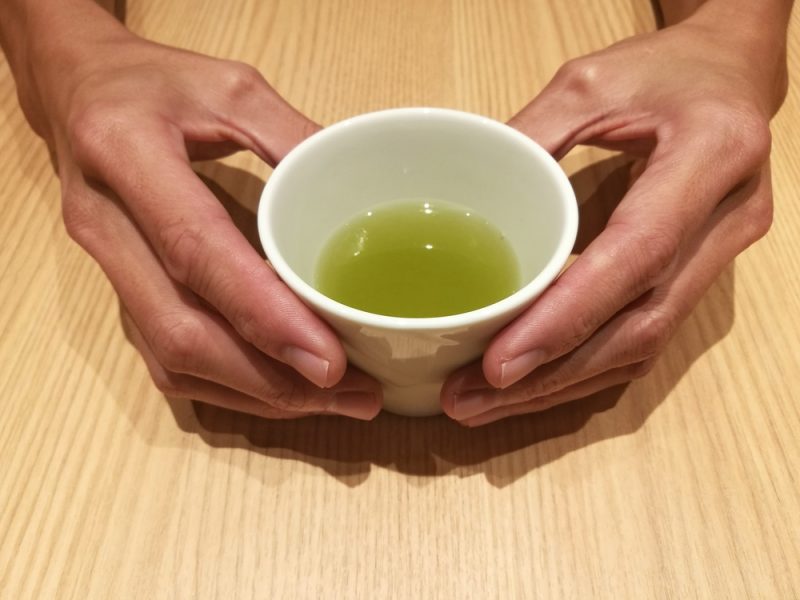 2. Use Green Tea on Your Face
Everyone has had a pimple at some point through their life, and some more than others. A tiny pimple is enough to ruin some people's confidence in their appearance, but they need to be treated with care to avoid infection and scarring.
Green tea is known to reduce inflammation and can be used to get rid of pimples without squeezing or resorting to chemicals. Make your tea as usual and once it has cooled, use a cotton ball to apply it to your face.
You can also use essential oils, including tea tree oil, to remove pimples. Be aware that some oils, including tea tree, need to be diluted with a carrier oil as they can be harsh on the skin.
3. Cosmetic Tattooing
One technique that is becoming more prevalent is the use of semi-permanent or permanent cosmetic tattooing. This technique is also known as permanent makeup and can be a helpful beauty treatment for many reasons.
While it can be used to create eyeliner and eyebrows, it can also fix certain imperfections. They can enhance a person's natural features and also remove flaws such as pale lips.
Salons such as Figura Beauty & Cosmetic Tattooing can help clients hide scarring and even add density to thinning hair through pigmentation. While this is a beauty treatment, it can help victims of burns or accidents too.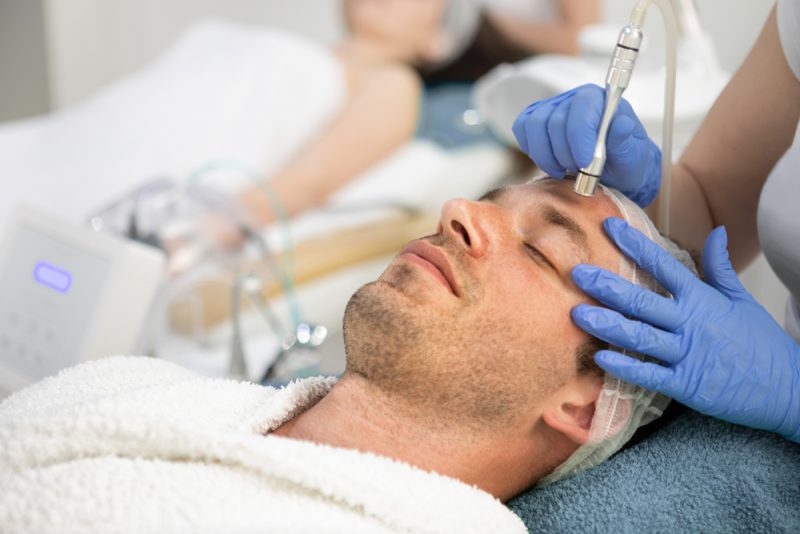 4. Microdermabrasion
While chemical peels might be a bit harsh, and you don't fancy the idea of cosmetic tattooing, there is another way to reduce blemishes and scarring. Microdermabrasion is a minimally invasive technique for improving the appearance of skin.
It is commonly used to reduce the signs of acne scarring, sun damage, lines and wrinkles, and age spots. It brightens up the complexion, improves skin tone, and can reduce pores. It also helps with stretch marks and is generally an affordable cosmetic treatment.
It should be performed by a licensed specialist but is generally considered a safe procedure and possibly preferable to harsher treatments.
5. Facials to Rejuvenate & Beautify
If you want to treat yourself and your face to a day out, visit your local day spa for a facial. Beauty salons also provide these services, and getting the complete treatment can make you feel great.
A facial can involve a whole list of services, and the suitable establishment might give you the following in your package:
Steam treatment
Exfoliation
Face mask
Massage
Non-chemical peels
Lotions and creams
Light therapy
After a facial, your skin should be smooth and soft, but it will be sensitive too. Some extra care is needed, so ask your beautician for after-sales advice to get the most of this treatment.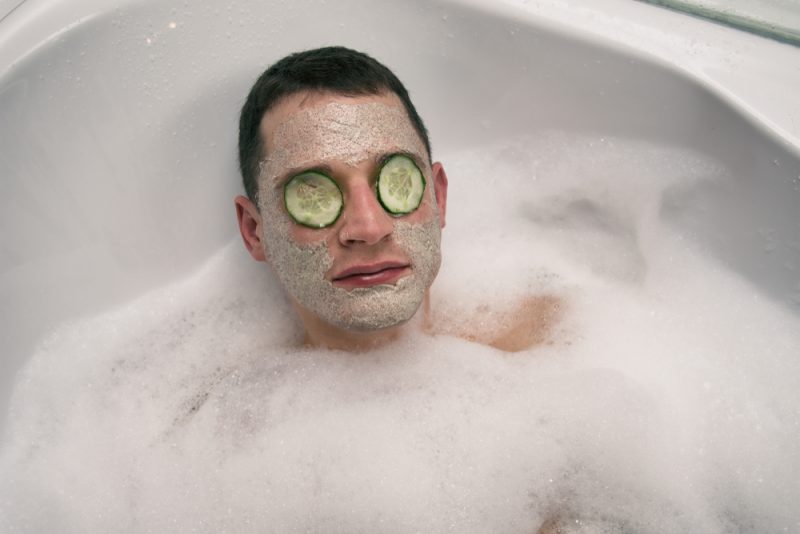 6. Chemical Peels
If you want to improve your appearance without damaging your skin, you may want to swerve strong chemical peels. However, they can also have many benefits. Chemical peels are used to remove wrinkles, acne, scarring, and uneven skin tone.
Chemical peels are usually offered in three forms; light, medium, and deep. How effective these peels are, depends on which one is used. Though all of them are used to improve the skin's appearance, a doctor might recommend a deep chemical peel. These types can even remove pre-cancerous growths.
7. Microblading
This is a new-ish technique for providing fuller, defined eyebrows. As people get older, eyebrows can become thin. People also over pluck their brows, and some don't grow back.
Fuller eyebrows are becoming trendy, and some celebrities have been flouting unplucked brows for years. Think Cara Delevigne, and you will get the picture. This style of the eyebrow is chic in countries such as Thailand, and Laos too.
The "hairs" are applied by using a pencil-type tool that carries several thin needles. It is a semi-permanent beauty treatment but is different from cosmetic tattooing in some ways.
The main difference is that eyebrow tattoos are permanent, although they can fade. Microblading achieves a desirable look but will need touching up once or twice a year. One other very obvious difference is that microblading looks far more natural than tattooing does.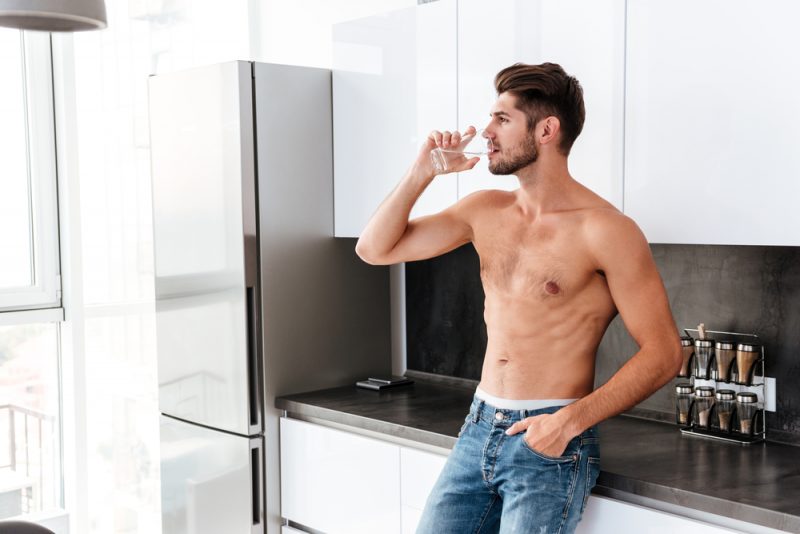 Looking After Your Skin
Having good skin and looking beautiful isn't necessarily about paying out for expensive procedures such as microblading. The best-looking skin is often because the individual looks after themselves.
Tanning or not using sun protection is very harmful and probably the worst way to damage your skin. Tanning beds should also be avoided. The sun can not only damage the tone and color of your skin; it can even lead to skin cancer.
Picking at pimples is a no-no, but looking after your skin too much can also cause problems. Washing and exfoliating too much will lead to dry skin, cracking, and prone to skin allergies such as eczema.
There are many common skin disorders, such as eczema and psoriasis, and you need to treat these accordingly. Some skin treatments may not be suitable for everyone.
What you eat and consume will also play a part in how you look. Smoking is a great way to get wrinkles and a lined face, and white bread is linked to acne. So consider your lifestyle and diet too.
Summary
If you want to treat yourself to some beauty treatments, then, by all means, visit your favorite salon, get a facial, or something more permanent. But, don't forget that many skincare and beauty ideas can be carried out at home too.
Something as simple as green tea can reduce any inflammation or redness on your skin, and by drinking some too, you will be helping yourself stay hydrated. Treat your skin with care and consideration, and you will be grateful in later life when you are still without significant wrinkles and lines.