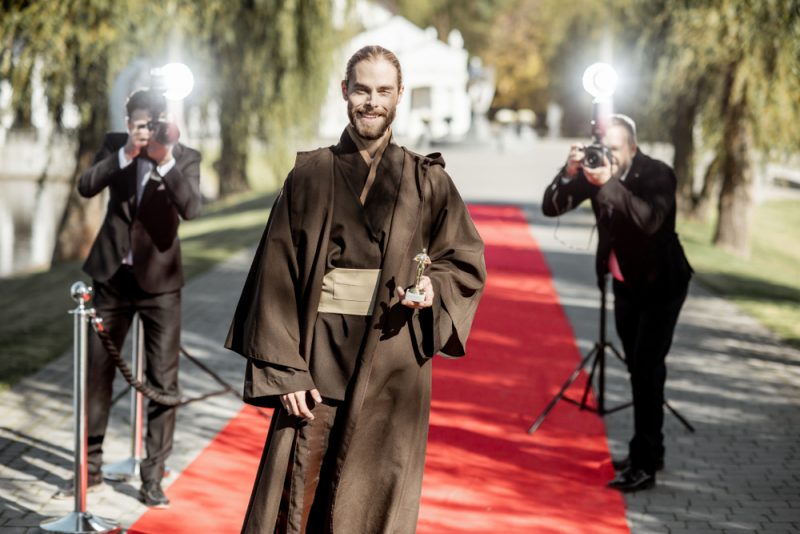 Halloween, the spooky festival of the year, is just around the corner, and you may find yourself looking for party supplies and dresses. There are countless options available for Halloween costumes for kids and women that fit their budget and needs. Men often find themselves under the same old hockey jersey. If you are looking for the perfect men costume to win contests and impress your kith and kin, our cool and scary Halloween costume ideas will help you get sorted.
We have gathered the 7 best costume ideas that are great for Halloween events and themed parties.
1. Batman from The Dark Knight
One of the timeless costumes, Batman should be on your top of the list. A rich man leaving his comfortable life and choose to be a vigilante fighting against the bad. Dust down your batmobile and practice your gravely Batman voice and let everyone know you are coming under the night being the Dark Knight.
2. Jon Snow from Game of Thrones
Amidst the chaos in the dragon-filled world, Jon Snow stands resilient. Pay tribute to the popular HBO character, Jon Snow, with his brooding and dark cloak costume that should be worn only by the bravest of souls. Your Game of Thrones fans may keep telling you, "You know nothing!" but it's all worth it with this costume.
3. Bob Ross
Although 'The Joy of Painting' stopped releasing its new episodes in 1994, the late television host and painter still maintains its iconic figure. Dress yourself up with a pair of dad jeans and a white collared shirt as Bob Ross and get yourself a paintbrush and paint-palette to paint some happy little trees and mountains here and there.
4. Jedi from Star Wars
Transform yourself into the guardian of peace and order in the Galaxy with an invincible Jedi costume from Star Wars. If you are a sci-fi movie fan, you can never go wrong with this costume. This low-cost and low-effort long hooded robe will guarantee that everybody will know who you are.
5. Pennywise from IT
Have you seen one of the most terrifying movies, IT? The creepy clown costume from IT looks so colorful. Put on a pair of yellow overalls, good face makeup, a big red nose, and a wig, and practice your best dancing to freak out all your friends. Don't forget to grab a red balloon as you walk into the Halloween party.
6. Spider-man
Your friendly Spider-man is back with its new nifty suit. Whether you are a fan of Toby Maguire, Andrew Garfield, or Tom Holland, replicate the teen superhero in the classic red and blue bodysuit. When wearing a suit, you will feel as energetic as Peter Parker. Know that with great costume comes great responsibility.
Harry Potter
If you have spent your childhood reading and watching Harry Potter, get in the magical mischief with Harry Potter costume. Wear the full-length burgundy and black gown, tangle your hair to one side, put on a pair of glasses, tie, scarf, sketch a scar on your forehead, and you are ready to go to the Halloween party.
Betway originally conducted some of the research used in this piece.