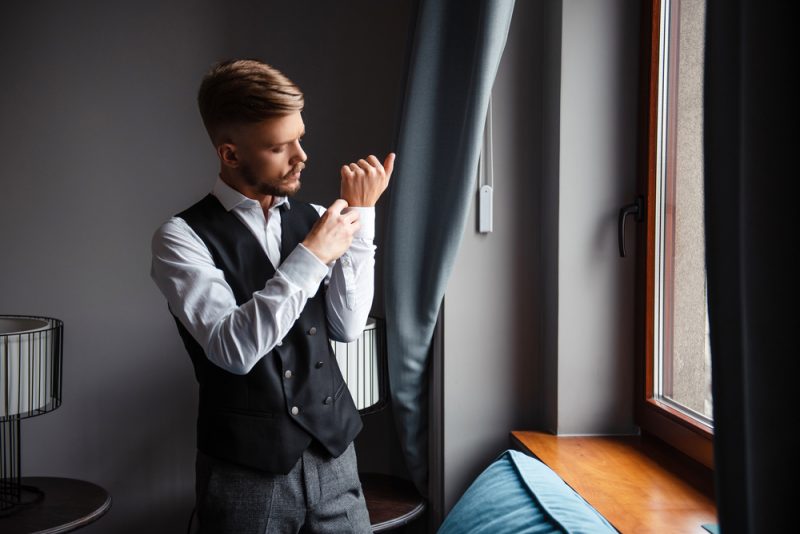 Whether you're just starting to work in an office or have to meet with clients for a late lunch, there's a good chance that you'll be expected to dress a bit more formally than you're used to. Considering how far some top designers have pushed the envelope for men's formal wear, the line is blurred between what's casual and what isn't. Check out these six easy tips if you're feeling lost while trying to dress up an outfit.
1. Put on a Pair of Cufflinks
You'll want to add a pair of cufflinks when you slip on a French-cuffed shirt. Though you might think of these as small details, they're more powerful enough to pull an outfit together. Some people think of them as dated, but modern fashion designers have come up with so many fresh options that you'll never have to wear something antiquated.
2. Add Some Light Jewelry
Sophisticated men's jewelry looks great, but it's essential to go for light and subtle when picking out pieces to go with an outfit. According to stylists from WholesaleSparkle.com, simple silver chains and rings are more than enough to dress up a shirt and slacks combo that's even somewhat too casual for the meeting you're attending. This is especially true if you ensure that all fabrics and metals in question feature complementary hues.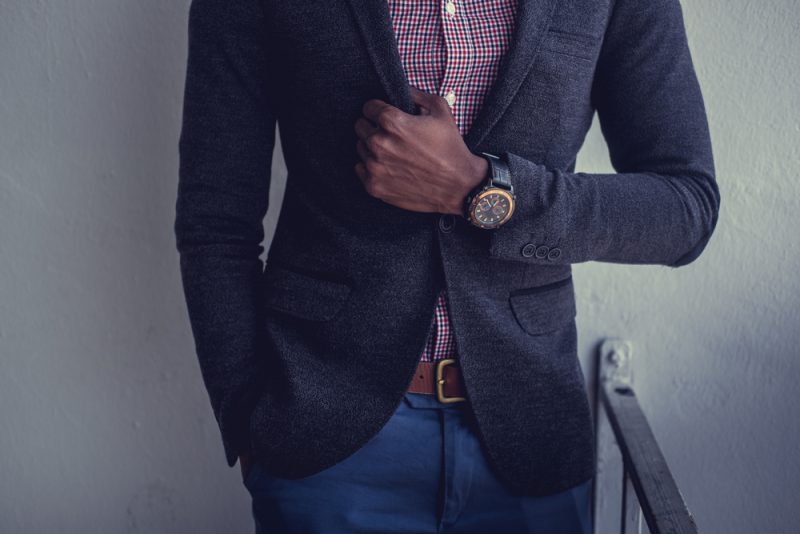 3. Wear an Attractive Timepiece
Sophisticated contemporary gentlemen will often wear smartwatches, but you don't ever want to forget about the attractiveness of a traditional timepiece. Remember that watches always belong under the sleeve, which means you don't like something too thick. This is because anyone who wears a genuine gold or silver watch directly on the outside of their wrist looks like he's trying too hard.
4. Accessorize with a Formal Pair of Glasses
Men who usually wear glasses may want to invest in a couple of extra pairs of corrective eyewear. One should be a pair of prescription sunglasses, which can be worn whenever the occasion would otherwise call for shades. Think about those photos of Jaylen in the recent Saint Laurent campaign.
The other should be a pair with regular prescription lenses in subdued yet decorative frames. While wooden black glasses have been previously looked at as the purview of hipsters, these are being seen more and more in the field of high fashion as well.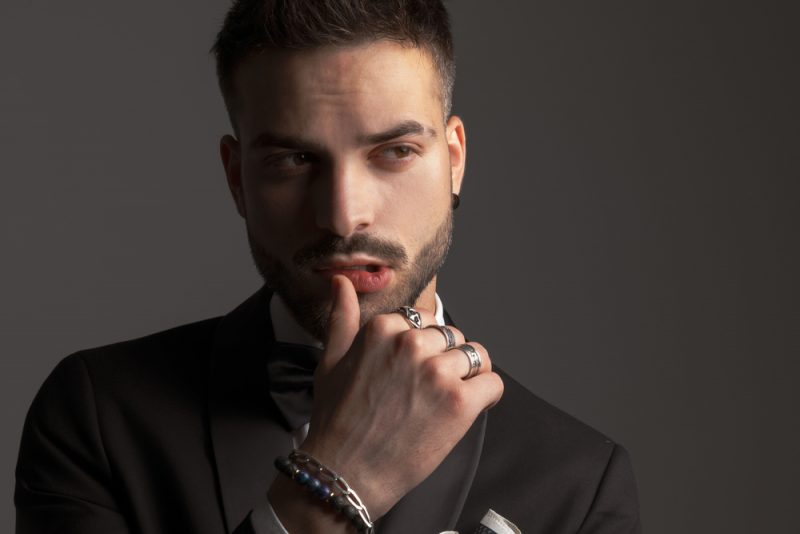 5. Try Out Some Rings
The chances are that many men will never wear more than maybe a wedding band, but there's no reason you shouldn't at least try some accent pieces. Stick with light designs, and you shouldn't have too much trouble.
Think about some of the pieces Benno Bulang was wearing in his recent GQ shoot, which tended to be somewhat downplayed but still rather noticeable. They almost look like something a vintage-era rock star might have worn, which might very well be the look you're going for yourself.
6. Match Hats to Your Face Shape
It seemed like hats had fallen entirely out of fashion for a while. However, they're back, which means quite a few men are wearing ones that aren't flattering for their faces. If your face is a rounded rectangle, then consider trying a bowler or derby hat. These also work for men with square or oval-shaped faces.
Nearly anyone can rock a Fedora, which is excellent because these versatile hats can go with almost anything. Trilby hats are usually quite flattering for those with heart-shaped faces. Regardless of what you pick, remember to strut your confidence because it's often the man that makes the clothes rather than the other way around.