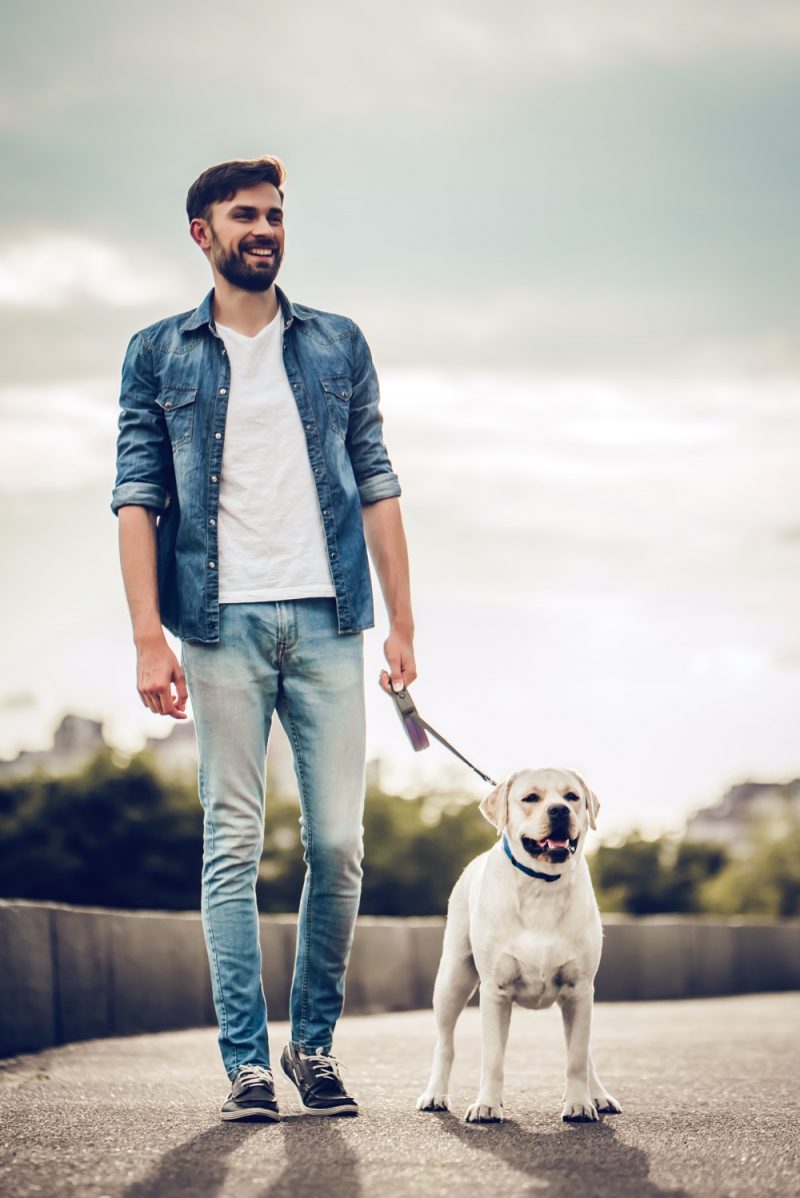 Having a furry friend jumping up and down your corridor, barking in excitement, and creating the perfect companionship you need at home are some of the perks of being a dog owner. But those perks don't come without a price. And one of the costs to pay is regular dog-walking.
On the surface, this can be an exhilarating experience, one where you get to flaunt your new pup. But before the showtime, most owners get stuck on what to wear. Ever experienced that too?
Dressing up for a dog walk doesn't have to be a mind-boggling exercise. If anything, it can both be fashionable and stylish. It would help if you learned how it's done. Luckily for you, that's what this guide is about.
PRO TIP: Want a stylish dog whose appearance complements any dog-walking outfit you are wearing? Look no further beyond Golden Doodles. Just the sight of them will wow onlookers and passers-by. Check out Goldendoodles for sale in Texas.
Sneakers & Shorts
The key to having a good time with your dog on the road is not to dress too heavily. In that case, nothing beats a combination of a lightweight short and a sporty sneak – something that allows you to run after your canine friend with ease if he ever gets out of leash. But away from the safety, this can also be your chance to go Reese Witherspoon – if you're a lady – or Zac Efron – if a guy – on your buddies.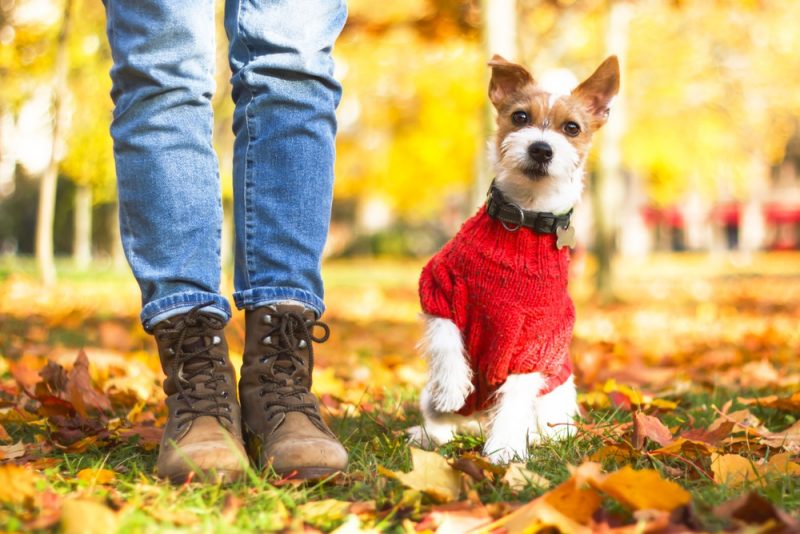 A Pair of Jeans & Boots
Don't like simple shorts and slip-on sneakers? Why not turn up the dial with a pair of jeans and some boots. Of course, you want something that allows you to keep your dog in check, but who said you couldn't do it looking peng?
Even more exciting if you're a lady, as this combo goes super fine with each other. You can tuck your skinny jeans into your boots to show off those nice boot edges. Don't forget to roll up your sleeve – if your top is sleeved, as you will need to do a lot of holding and pulling.
For guys, it can be a case of merely rolling up the jeans to show off the boot edges, while you let your choice of shirt or tees to do the rest of the talking.
Go Simple with Tees & Joggers/Pants
Sometimes because your pup won't stop barking, you have to bump out of the house ill-prepared for a walk.
In this sort of scenario, you may not have to time for color matching, picking retros or wayfarers, choosing between cuffed and straight jeans, or picking out your favorite sweatshirt. 
So, what do you do? Rush to the room, grab a cute tee, and a pair of jeans/joggers/whatever you can find, and get your sneakers on. 
Don't worry, even though your tees and trouser might appear too unfashionable and straightforward on their own, the addition of the sneakers is what will bring out the fashion in them.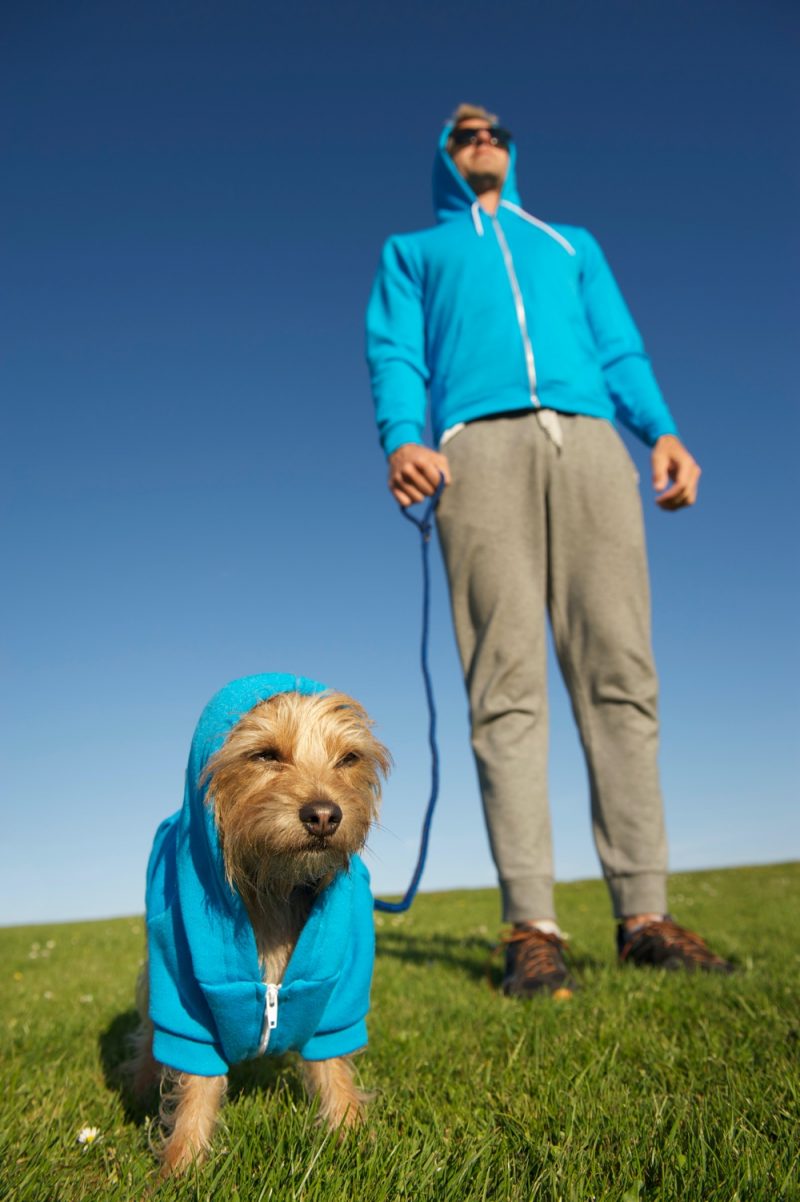 A Jacket or Hoodie
What about times when you're planning on doing more running than walking with your dog? In that case, you don't want to dress like you're just off for a walk. It would be best if you raised the volume. And jackets or hoodies do just fine.
By pairing them with whatever makes you happy (please don't go on heels, ladies) – be it a slide/slip-on sneakers, shorts/pants – you're surely styling yourself up to be noticed wherever you guys run to.
Joggers, Sneakers, Sunglasses & Long-Sleeve Tees
Sometimes your dog-walking day might be a day at the park. On these sorts of days, trust me, you don't want to look unstylish, as you never know who you might bump into. 
Luckily for you, you can never go wrong with a combo featuring a long sleeve vest, a pair of joggers, sneakers, and completed with stylish sunglasses. 
The idea here is to strike a combination that not only makes you appealing and noticeable at the park but also fit for the taxing task of dragging a dog around a park.
Go Laid-back with a Beanie & Shades
What about a combination of long jeans/pants and a sweatshirt. This combo is incredibly cool if you're walking your furry friend during the winter season. Although the whole dragging and pulling is exercise enough for warmth, covering all parts of your body is an absolute necessity. 
The good news? You can still look fashionable in your all-covering outfits. You need to add a bit of spice here and there. And that's where your beanie, wayfarer sunglasses, and pair of sneakers come in. Make sure you're striking the perfect color balance between the beanie, glasses, sweatshirt, and pants. If possible, check with a friend/housemate before stepping out (if your dog permits anyway).