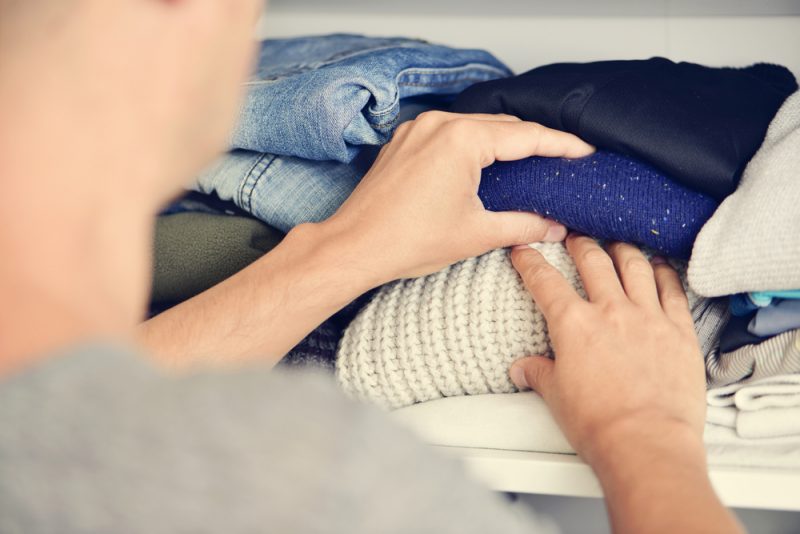 When you're in college, the issue of not having enough space for storing all of your clothes may be critical for many students. If you find yourself in a situation where your closet is full of clothing, but you have nothing to wear, you probably should try building yourself a minimalist capsule wardrobe. What is it? In a nutshell, a capsule wardrobe is a collection of the essential items of clothing that are not defined by any current trends, can be easily combined, and suit any regular situation.
Step 1: Think like a minimalist
Since you're a college student now, you probably know the struggle of taking on too many tasks at once and not being able to balance everything out. Whether it comes to writing a paper, searching for essay examples free of charge, or choosing your clothes, you should keep in mind the importance each item and task may carry. Completely free essay examples for students will help you at school, and checking out sample templates of capsule wardrobes will assist you in creating a new wardrobe.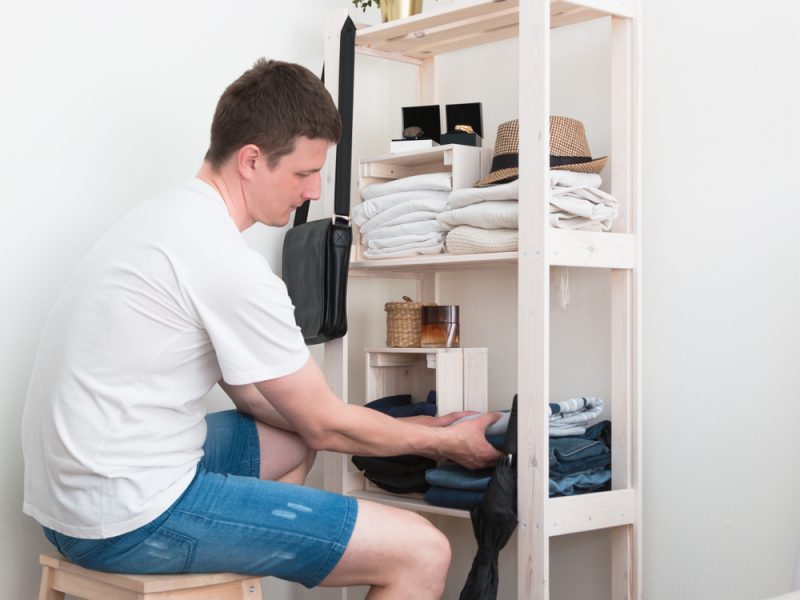 Step 2: Go over your wardrobe
To build a minimalist wardrobe, men may sometimes think that they have to get rid of everything they already own and buy brand new clothes. However, this couldn't be further from the truth. We are pretty sure that there are clothes in your closet that are stylish and look great on you; more than that, they make you feel good about yourself. Whether it is a plain white T-shirt or brown dress pants, you should keep whatever will make an addition to your capsule wardrobe.
Step 3: Know your size
Regardless of how great a pair of pants may look, you won't enjoy wearing them if it doesn't fit you right. Just like a free essay sample won't help you in school if it doesn't match your topic, nice-looking ill-fitting clothing won't do you any good. Before going shopping, be sure to check the clothes you already own to get the idea of which sizes to look for. Also, some stores offer an online assistant that will provide you with your size recommendations based on your measurements, preferred fit, and body weight.
Step 4: Go for neutrals
The point of a capsule wardrobe is that you can have an endless number of minimalist outfits with only a few items of clothing. The best way to ensure that everything matches are by sticking to neutral colors. Black, white, grey, and beige should make up the basis of your closet. However, you should also feel free to add an occasional blue or red item, just make sure that you already own an excellent match for it before the purchase.
Step 5: Stick to classics
There are many fun trends nowadays that every celebrity (and your college mates, too) seems to flaunt nowadays. However, trends come and go, and classics remain stylish for many decades. So, if you're trying to build a minimalist wardrobe, you definitely should go for everyday jeans and oxfords rather than a logo T-shirt. Besides, classics will look good not only in different circumstances but also on different body types.
Step 6: Quality over quantity
The problem with shopping may be that you go for a large number of items, only a few of which will serve you well. If you buy high-quality clothes, they will last you for many seasons. Investing once will repay you well in the future when you don't have to replace your jeans a few times a year.
Building a minimalist wardrobe is easier than it seems, and the results are more than impressive. Especially when you're in college and dedicate a considerable amount of your time to checking out free essay samples, saving some time by minimizing your wardrobe is a great idea. Besides, we believe that always looking stylish without having to try too hard is a dream come true.