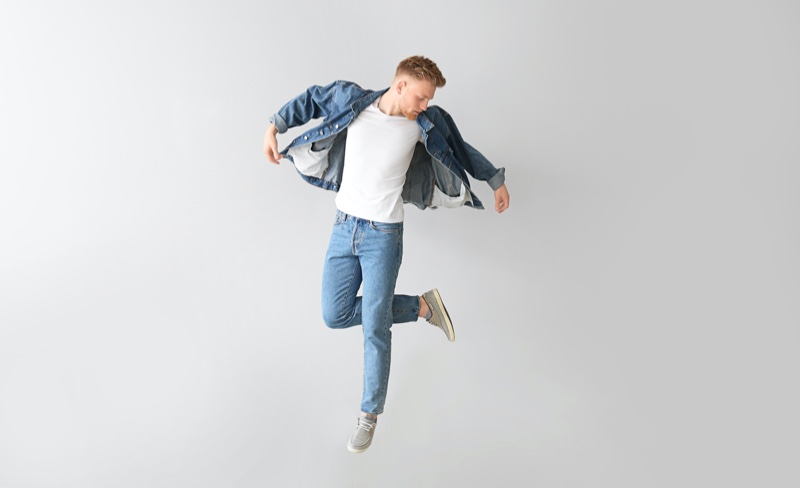 Even before the COVID-19 pandemic, loungewear and athleisure were on the rise. Unsurprisingly, the pandemic only kicked the trend into hyper-growth, with a projected compound annual growth rate of 54 percent growth by 2026. But suppose you've peeked at the stretchy apparel on the retail (or virtual) shelves lately.
In that case, you'll notice that the fabrics once relegated to athletic apparel and loungewear are now seen in virtually every department, from men's stretch jeans to suits. Since we're all used to the comfy stuff, nicer stretchy clothes are perfect for heading back to the office.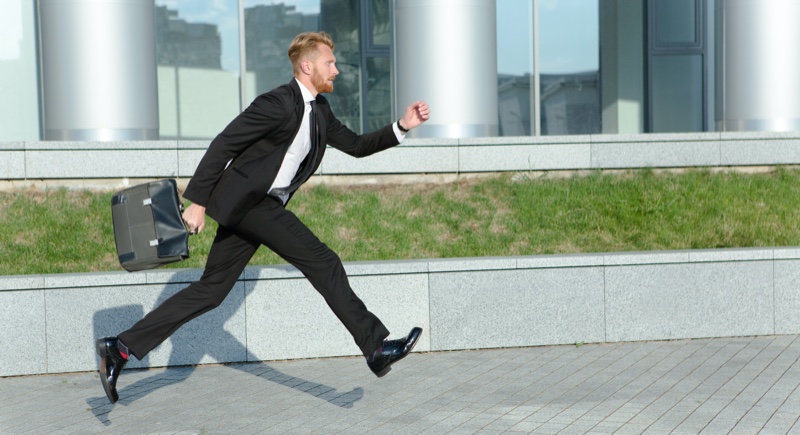 Thinking Beyond Activewear
We all know there's plenty of stretch in the denim and casual wear departments, but you may be surprised to learn that the comfort doesn't stop there. For example, plenty of stretchy shirts and even suits are designed for dressy occasions, from wearing to the office and big meetings to heading to a friend's wedding.
We're big fans of the latest collection of Kenneth Cole suits because they're made with high-performance stretch fabric that keeps you comfortable even in high-stress scenarios and on the dance floor. In addition to stretchy suit jackets and pants, you'll also find dress shirts, polos, and sweaters made from more breathable, active materials.
You can still take advantage of high-performance fabrics when dressing for big meetings, golf outings with clients, and important dinners. If you're looking for a solid stretch dress shirt, consider Kenneth Cole shirts, which are made with wrinkle-resistant, stretch properties and will keep you looking sharp and feeling great while you go about your daily life.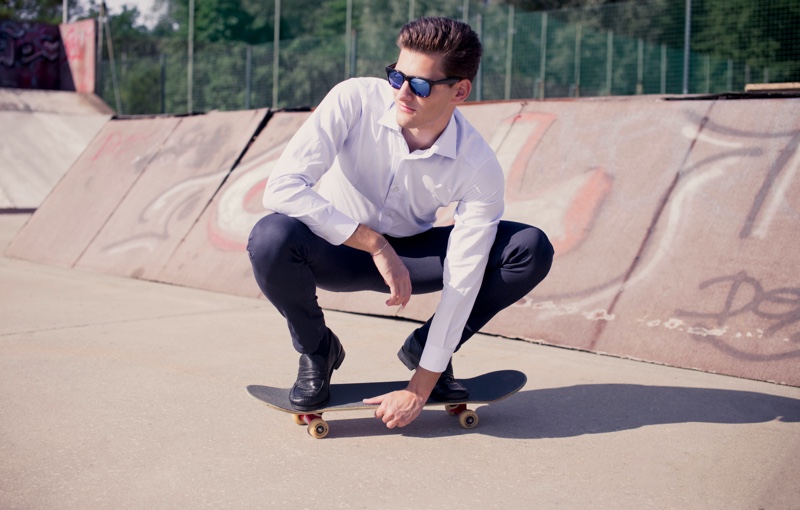 Why We Live for Stretch Fabric
Who doesn't want apparel that feels comfortable and looks put together? With the latest stretchy collections, you can achieve total comfort without compromising looks, fit, or performance. Here are a few specific reasons why we're massive fans of wearing stretchy fabric every day:
It Provides a Great Fit:

If you haven't noticed, men's suiting and denim have gone from

roomy to slim to skinny in the past few years

. The structured, boxy, and oversized styles of decades past have fallen by the wayside, at least for now. If you've tried traditional slim fits, you know they can be uncomfortable to wear all day. On the other hand, styles made with stretchy fabric hug your physique without restricting movement.

It Keeps You Moving:

The best part about wearing stretch fabric is that it doesn't inhibit you from doing the things you want to do, whether cycling to work, taking a stretch break at lunch, or even doing some high-intensity virtual reality gaming with your buddies. Unlike traditional office and dress wear, stretchy dress shirts and suits are made with unrestrictive fabrics, so you can do anything you want to do without the pain, itching, or chafing.

It Wicks Away Moisture:

Stretch fabric is typically made of a mix of synthetic, elastic fibers such as lycra, elastane, or spandex. Often, these fabrics are woven with breathable cotton to create the perfect blend of performance and breathability, kind of like the clothes you wear to golf or the gym. Not only does this help you move when you want to move, but it also helps you minimize sweat. We've all been in tough interviews or high-pressure meetings where we get self-conscious about our sweat, but high-performance stretch fabric can help mitigate stains and, in turn, embarrassment.

Pin

Photo Credit: Adobe Stock

It's Super Versatile:

Versatility is key to minimizing hassle and cost when dressing. You need apparel that you can wear to every event on your calendar. And who has time to stop and change between every activity? Stretch fabric keeps you looking put together at your desk and doesn't restrict you if you need to do a bit of physical labor or move around throughout the day. Rock the same outfit to the office as you would to shoot hoops after work.

It Makes You Look Great:

While we may have once thought of stretchy clothes as simple, basic, or only solid-colored, that's no longer the case. Stretch fabric is typically made with materials that can be woven into any color or pattern, so they're perfect for people who like to dress in more vibrant options. Also, if you think stretch fabric is just for skin-tight apparel, note that new fabric technologies now allow for a more structured look with a bit of stretch.

It's Durable & Easy to Care for:

When you swap out some of your structured dress apparel for more stretchy pieces, you're investing in a lower maintenance wardrobe. Because these items are generally made with durable, high-tech, synthetic fibers, they typically don't require much special care. While you may still want to have your suits dry-cleaned, your stretchy dress shirts and jeans can probably be thrown in the wash with the rest of your clothes. Just make sure to read and follow the care tag carefully.
Transitioning to an All-stretch Wardrobe
Since so many top fashion brands are beginning to roll out attractive apparel made with more breathable, forgiving fabrics, you can toss out (or donate) your old, uncomfortable clothes and replace them with easy-breezy alternatives. Be sure to try on the clothes in-store or take advantage of good return policies to make sure you get the right fit that's comfortable and appropriate for everything you have on your schedule.