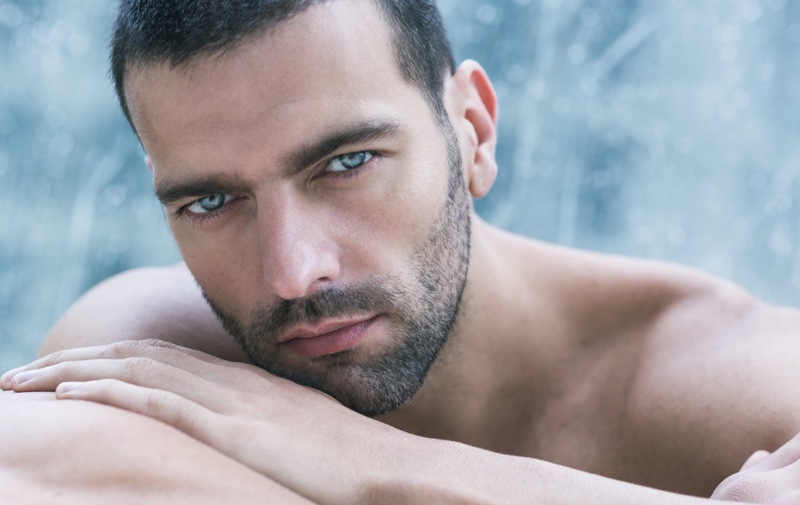 Aftershaves are quite essential for male grooming not just smell good, but also to help your skin feel hydrated, and prevent a number of skin problems like ingrown hairs, burns, and razor cuts. It also helps complement a man's natural musk. Most men who regularly apply aftershave are aware of these benefits, but those who rarely or ever do need to know about it right away so they can help their skin feel a lot better after shaving.
Choosing an aftershave isn't as easy as one might think, as there are plenty of options to choose from with varying fragrances as well as skin-benefiting ingredients. But don't worry, we've gone out of our way to prepare a list of some of the best products that will do your facial skin justice.
1. Jack Black – Post Shave Cooling Gel
For more than ten years now, Jack Black has always been focused on creating the best men's grooming products with all-natural ingredients to deliver the most efficient and effective results possible. This has been testified in their post-shave cooling gel.
This aftershave may not come with any fragrance, but it is soothing to the skin, and alcohol-free reduces the burning sensations of razor burns and irritation that comes after shaving. Furthermore, the non-oily, and cooling formula prevents flaking and offers lightweight moisturizing lotion to your skin without all the stinging or burning that typically comes with aftershaves.
The natural aromatic botanicals within this aftershave like sage and rosemary are fit for combating bacteria and also healing minor cuts and nicks. It has been tested by qualified dermatologists, so you know you're getting your money's worth with Jack Black.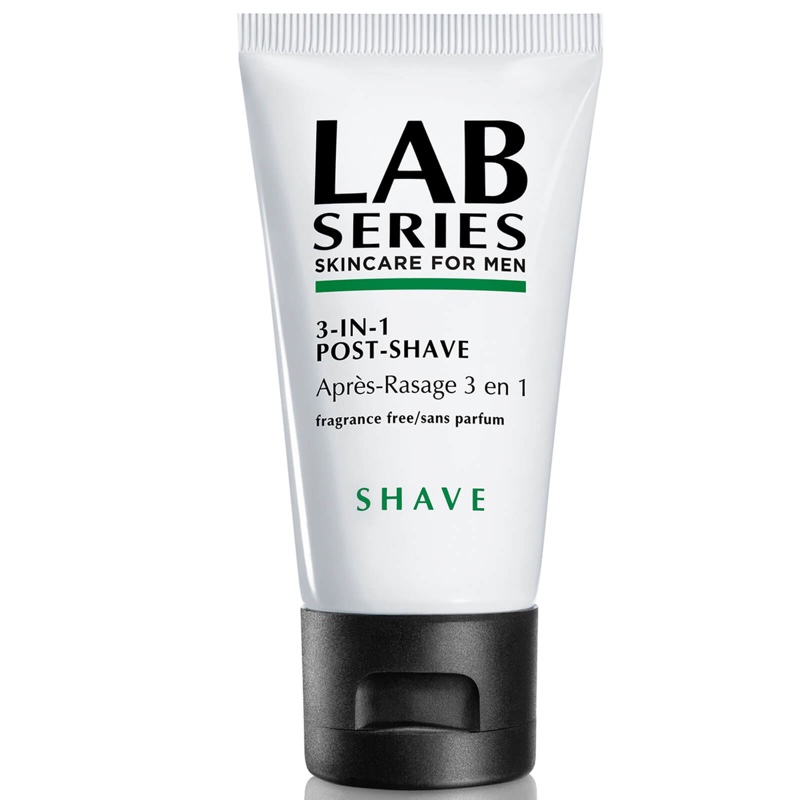 2. Lab‌ ‌Series‌ ‌3‌-in‌-1‌ ‌Post‌-‌Shave‌ ‌Remedy‌
Why opt for the tired old aftershave that leaves your skin feeling frustratingly irritated and burnt up for a hot minute when you can go for something that feels refreshing and cool like Lab‌ ‌Series‌' 3-in‌-1‌ ‌Post-Shave‌ ‌Remedy‌?
It absorbs quickly onto your skin, which not only leaves it feeling refreshed and smooth, but its medically tested ingredients also elevate the natural moisture level of your skin. The formula in this aftershave treats ingrown hairs by penetrating your pores to remove difficult hair follicles. This is how it is able to smoothen irritation usually caused by shaving and reduces razor bumps by almost 50%.
In addition, this aftershave slows down beard growth as the follicles come back finer and softer after only four weeks of use. And because it is paraben-free, Post-Shave Remedy is one of the best aftershaves that you'll ever come across.
3. Sauvage by Dior
Sauvage Dior is mostly known for being part of the advertising campaign of renowned Hollywood actor Johnny Depp, but it is an aftershave that is part James Bond and part guy who cuts down trees for his cabin in the woods all by himself. It's powerful, sleek, and quite the super musky and confident charmer.
Its notes consist of geranium, lavender, bergamot, patchouli, pink peppers, Sichuan, and vetiver. It's no surprise as the product was developed by Francois Demachy, who is well known for his countless Dior blends.
Despite being named after Dior's 1966 classic, Sauvage is on an entirely different league of its own. Both, however, are still in production, and the Eau Sauvage was reworked and relaunched back in 2009.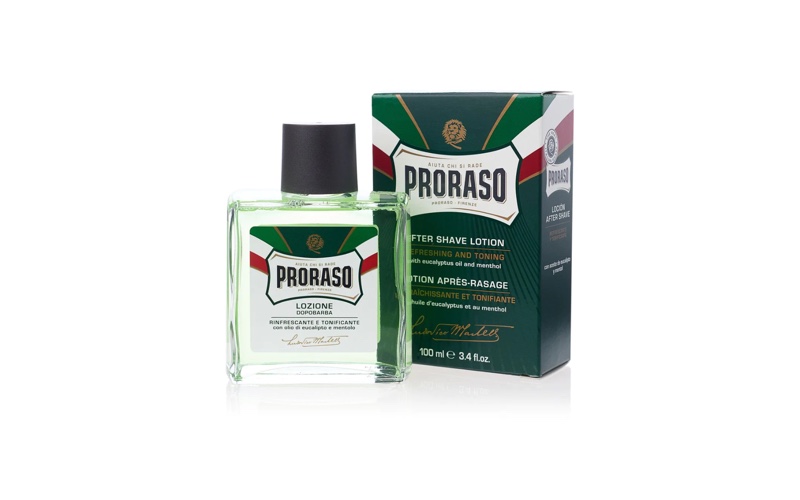 4. Proraso‌ ‌Aftershave‌ ‌Lotion‌
Italian brand Proraso has been killing it in making quality shaving products in the‌ ‌last‌ ‌five‌ ‌years‌ now. The lotion comes in a nice old-fashioned transparent glass bottle, and despite the name, it's not actually a lotion, but rather a liquid splash.
The slogan, which translates as "Refreshing‌ ‌And‌ ‌Toning,‌" isn't just there for no reason. Proraso After Shave Lotion actually does provide instant refreshment for the skin and not only cools it effectively but also refreshes and tones up the skin immediately once the shaving has been done. This phenomenon is accomplished thanks to the lotion's active ingredients of eucalyptus oil and menthol, which lessens the intensity of inflammation and offers better, faster skin healing in case of cuts or nicks.
Apart from keeping the skin hydrated and smooth, the formula in this lotion presents keeps the skin attractive and offers a charming fragrance that is too good to ignore. It also doesn't contain any artificial ingredients that would result in any unwanted side effects.
5. Nivea‌ ‌Men‌ ‌Sensitive‌ ‌Post-Shave‌ ‌Balm‌
As you can tell by the name, this post-shave balm was manufactured specifically for those with sensitive skin. And just as the brand advertises it, the balm gets absorbed into the skin after only 2 minutes, which leaves the skin feeling smooth and free of some of the common aftershave irritation that's usually felt.
The smooth effects are made possible with enriching ingredients like vitamin E as well as witch hazel and chamomile extracts. It also relieves users of itchiness, tightness, dryness, and redness. It also doesn't consist of any drying alcohol and is lightly fragranced so that it doesn't interfere with your cologne.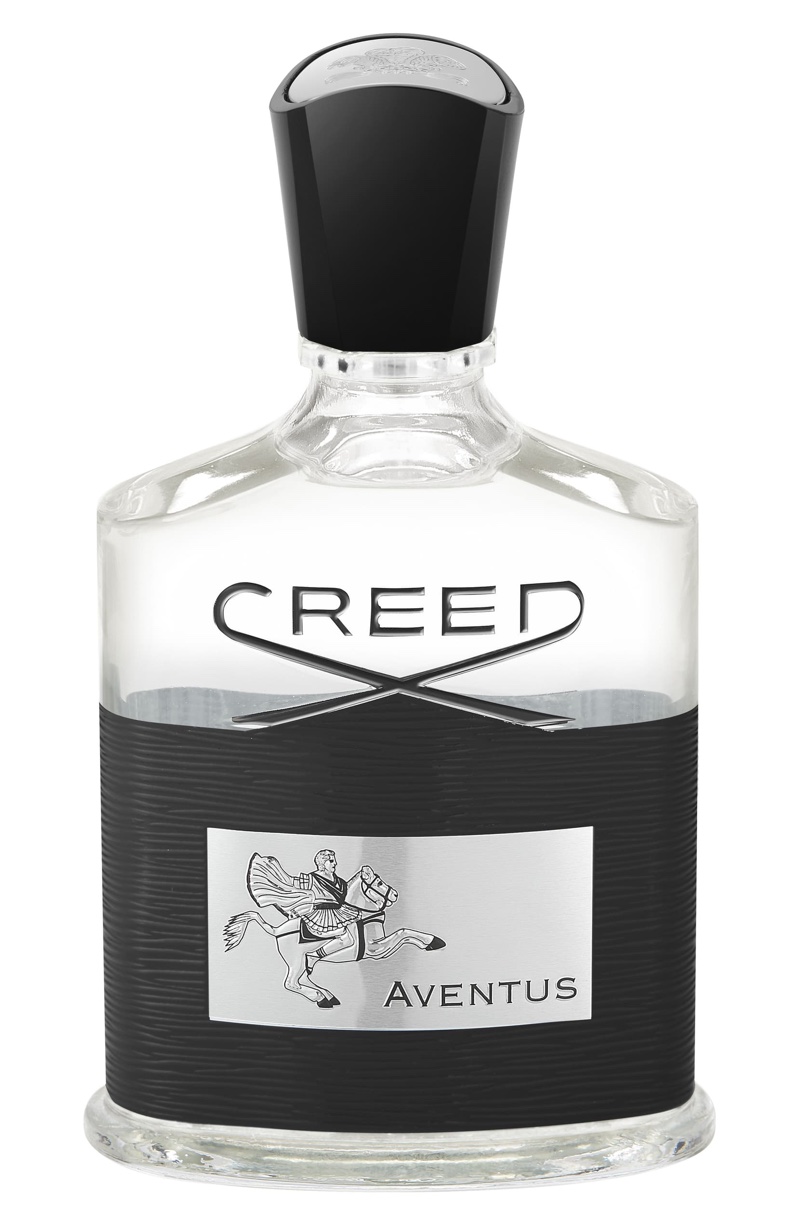 6. Creed‌ ‌Aventus‌ ‌Eau‌ ‌De‌ ‌Parfum‌
An aftershave and cologne all in one package? It only seems right to cap off our article with such a versatile product as Creed Aventus‌ ‌Eau‌ ‌De‌ ‌Parfum‌. The bold and dramatic black tone that the bottle comes with embodies the same power, vision, strength, and success as the luxurious scent that it comes with.
It opens up with sophisticated and hypnotic top tones of Italian bergamot and blackcurrant accompanied by Calville Blanc apples and pineapple. The heart notes consist of jasmine blossom and patchouli, followed by a rich base of ambergris, oakmoss, and a hint of vanilla.