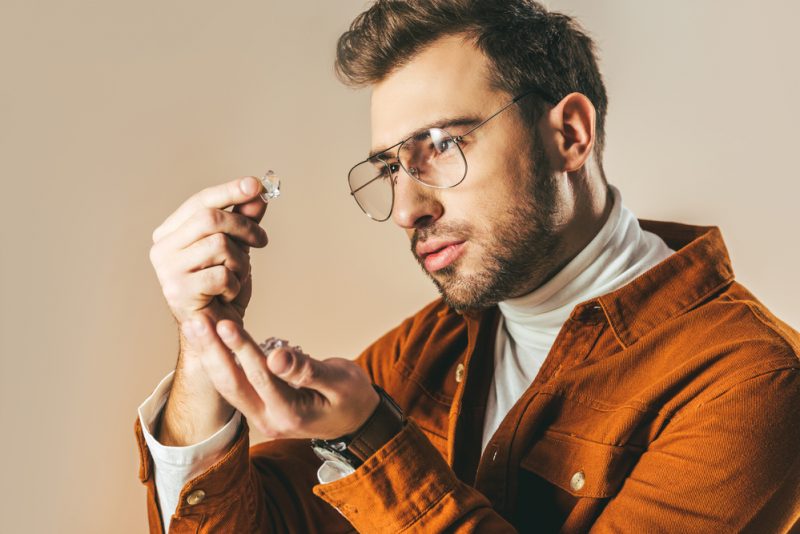 The word diamond is originated from a Greek word, which means unbeatable. Thousands of years ago, diamonds were discovered in the south of India, and for hundreds of years, India was a leading producer of diamonds. Later on, discoveries were made in other countries of the world such as Brazil, South Africa, Venezuela, Russia, and Australia. South Africa is now the leading producer of diamonds and is also home to the leader of diamond industry DeBeers. Until the 15th century, no one was allowed to wear diamonds except kings because they were considered as a symbol of courage and strength. 
How Are Diamonds Formed?
Diamond is one of the most valuable stones in the world. It is the hardest of all substances that require another diamond to cut, scratch and shape it. Diamonds are formed under high-pressure and temperature in the earth layer with intensity between 140km to 190km. They come to the earth surface through magma which moves under the earth surface through volcanic eruptions.
Diamond Jewelry 
Diamond is considered the most impressive and attractive stone due to its spectacular physical properties. Over the years, the diamond has become the ultimate gift of love and is now famous for engagement rings and fine diamond jewelry. Hatton Garden Diamonds are one of the best in London, offered in a large variety of rings, earrings, and necklace.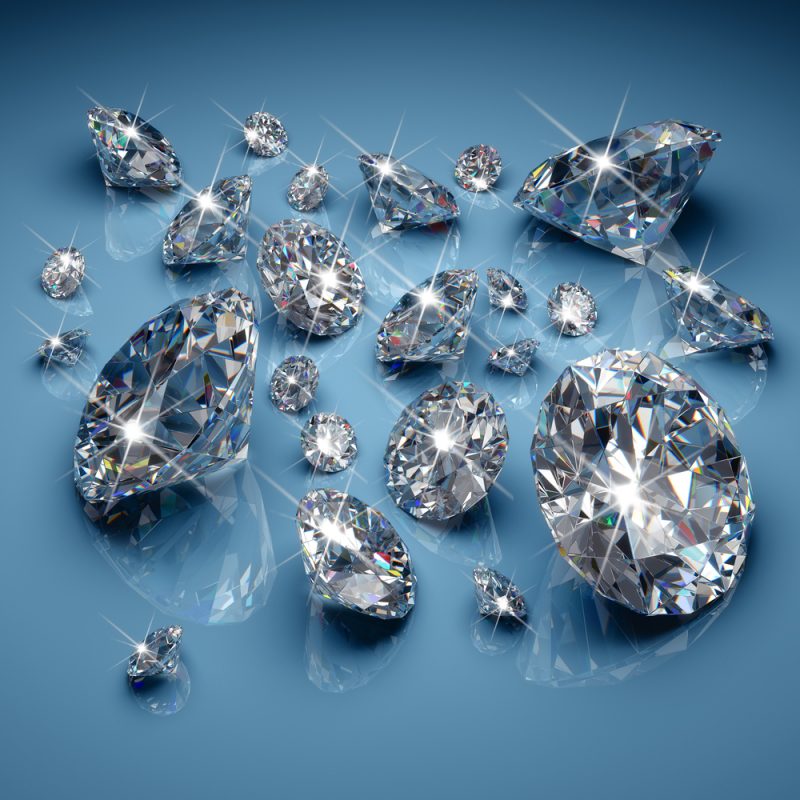 Interesting Facts about Diamonds
From centuries, diamond is one of the most admired stones on the earth. It symbolizes love, commitment, purity, innocence, and fidelity. Apart from the fact that they are famous for engagement rings, there is a lot to know. 
1. Formed over 100 km below the surface 
Diamonds are formed in complete darkness deep in the earth at depths between 140 and 190 kilometers or 87 to 118 miles underground. 
2. Not all diamonds are white
Diamonds come in a wide range of colors and not just in white. Rarely, but they are discovered in pink, yellow, black, purple, and blue color naturally. Experienced gemologists can add artificial colors in white diamonds, but they are less valued than naturally colored diamond.
3. Diamonds are millions of years old
Every diamond in the market is millions or billions of years old. They existed long before dinosaurs roamed the earth. 
4. The largest diamond ever discovered was 3106ct
The Cullinan Diamond was discovered in South Africa in 1905. It was 3,106.75 carats and weighed more than 1.3lb. It was gifted to King Edward VII. 
5. There are diamonds in space
Some diamonds are formed in an interstellar environment. Scientists have discovered many distant planets and dwarf stars with extremely high carbon stores. 55 Cancri e is one of these stars and is believed to be a one-third diamond. 
6. Almost 80% of all diamonds are sold in New York City
Rough diamonds make their way to Antwerp and Belgium for the production process. Once the process is completed, almost 80% of diamonds are sold in New York City at different venues and auctions.