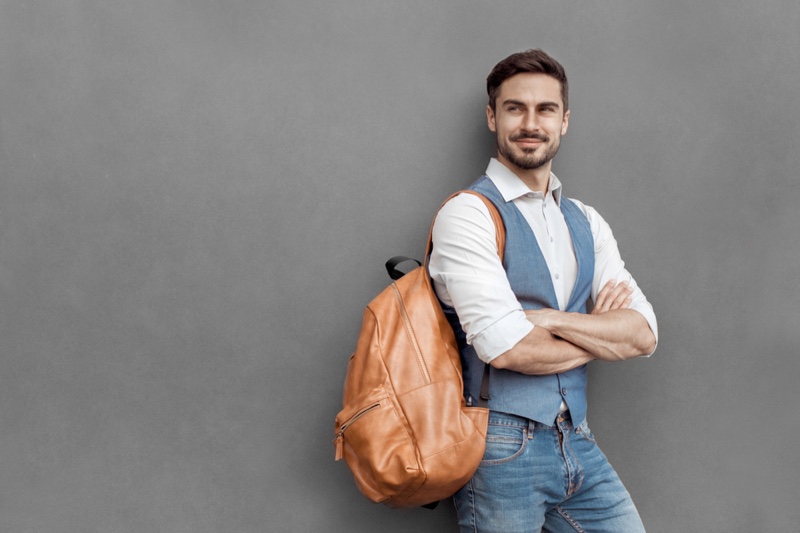 Women love leather backpacks because of their sophisticated and glossy look. However, there are those women who are animal lovers and are aware of the horrific processes behind these backpacks' preparation. For this reason, these women have opted to lean towards a less extreme alternative in the form of a vegan backpack.
From a bird's eye view, vegan leather and faux leather are pretty much the same things that are made from materials that don't use animal skin. The synthetic backpacks comprise two common materials; polyurethane (PU) and polyvinyl chloride (PVC), both plastic-based. Now granted, because these types of bags contain plastic materials, they present a threat to the natural environment, including animals' health, which ironically, is what animal lovers and activists are trying to protect.
Fortunately, that's where we come in with this article. Here, we have scoured across numerous sources and have assembled the most environment- and animal-friendly vegan backpacks that you can get your hands on today.
So which vegan backpack is the one that fits you the, while also protecting the environment and flora and fauna of Mother Nature? Well, that's where you come in and browse around to see which of these bags best pique your aesthetic interest and animal activism preferences.
Best Vegan Backpacks
1. Marsi Bond Stylish Casual Vegan Faux Leather Backpack for Women
The vegan backpack that has the honor of starting this list is none other than the Marsi Bond Red Vegan Leather Fashion Backpack. It's smooth, soft, humane, and best of all, 100% animal-cruelty-free.
This bag's exterior is made of faux leather or "fake," and the interiors are made from durable, quality polyester. Not only does the outer material resemble and feel like a true top-of-the-line quality leather bag, but it's also water and scratch-resistant.
This backpack, like other Marsi Bond backpacks, has been designed by FIDM train fashion designers. These backpacks combine a mix of modern, cute, casual, classic, urban, vintage, and contemporary designs that are fashionable for adult, teen, college, fashionable and young women alike.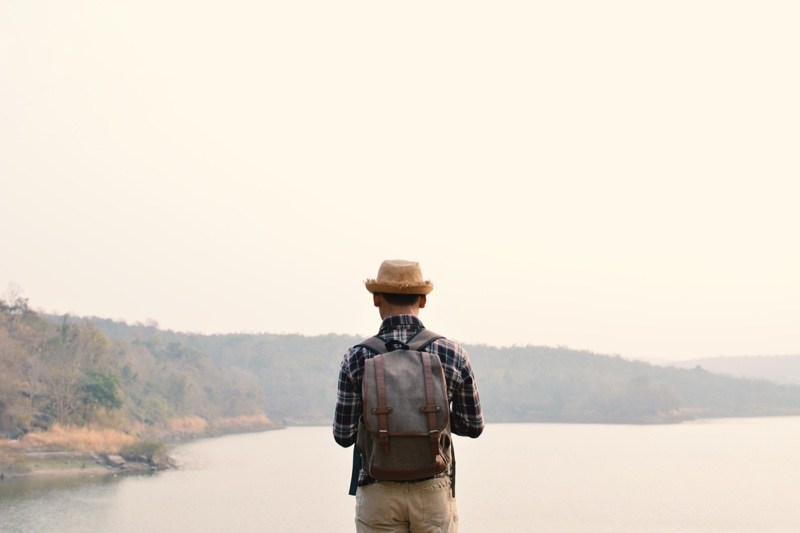 2. United by Blue
If you prefer outdoor activities like hiking trails or camping, you most definitely need to get yourself a United by Blue backpack. Whether you want to hold your books at school, keep your documents in for travel, or prefer outdoor adventures, these types of backpacks are your ideal traveling buddies.
These bags are both functional and durable as they are made from sustainable materials like recycled polyester. What's more, they're supremely eco-friendly and waterproof that also come with water bottle pockets and laptop sleeves and can also transform into crossbody totes. Even better is that they have a lifetime guarantee to them. This means that with every bag that's purchased from this brand, waterways and oceans are spared from 1 pound of trash.
3. Matt and Nat Circle Vegan Backpack
Matt and Nat is a staple name in the vegan backpack community and has a bunch of great products available under their belt, including the Circle Vegan Backpack. This backpack comes with a top carrying handle strap and adjustable straps, a zipper pocket, and an interior smartphone pocket.
Everyone of Matt and Nat vegan bags is made from 100% recycled nylon material. Interestingly, Matt and Nat stand for material and nature, which goes in line with their company's objective of making products sourced from natural materials, except, of course, animals. The lining of these products is made from recycled bottles, and they also use other sustainable products such as rubber and cork.
4. Fjallraven Re-Kanken Backpack
The Re-Kanken backpack from Fjallraven is a top choice pick for teenagers. Not only is there a barrage of colors to choose from, but these backpacks also feature a pencil case compartment and lots of storage for heavy textbooks — all of which are neatly wrapped together in vegan polyester that's made from recycled water bottles.
The Kanken backpack is renowned around the world and looks very good for both adults and children alike. So, it's rather nice to see a more eco friendly or ethical version of this backpack. I mean, what more could you want from a backpack that's made from materials that are friendly to the environment, has an amazing design to it, and great functionality as well?
5. Patagonia Black Hole DayPack
Palagonia has been known for producing multi-purpose and versatile bags for more than four decades, and the Black Hole DayPack is the latest testament to that reputation. Like other backpacks, the BHDP is made from a combination of low impact and environmental consciousness materials.
This backpack is ideal for those who wish to spread their arms and legs outdoors while also looking fabulous at the same time. The BHDP is made from polyester fabric that's 100% recycled, and it's also waterproof. Besides that, it has a 100% recycled nylon webbing and a 100% recycled polyester lining.
It also includes a big main pocket compartment with an internal padded sleeve that can allow users to fit a 15-inch laptop inside it. There are daisy chain lash points that can securely hold on to one's yoga mat or skateboard from the outside.
6. Fablou Silicone Backpack with Faux Leather Trim
Minimalist and ultra-chic is the way Fablou's Silicone Backpack rolls. It's made of silky and soft silicone that is highly resistant to scuffs, scratches, and stains. Besides that, it's available in a vast range of colors, including berry, blush, black, yellow, and navy. These backpacks
The bag's size is perfect to fit in A4-sized papers, a 13-inch laptop, and other essentials for your college or workdays. It also features adjustable shoulder straps and a large detachable inside pocket.