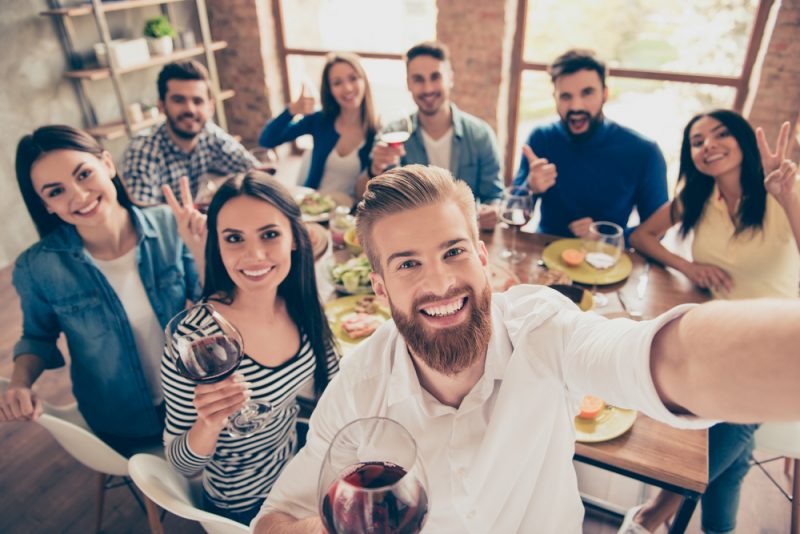 We're going to party like it's your birthday! Okay, we want to—but what if you need to celebrate on a budget? What can you do when your birthday budget doesn't include a trip to the Maldives or a huge hurrah in Vegas? There are plenty of ways to enjoy and celebrate your birthday on a budget. For example:
1. Enjoy a Home-cooked Meal with Those You Love
Hey, who says you have to go out to have a lovely meal with your loved ones? Instead of heading out to a pricey restaurant, consider the idea of doing a potluck with your friends. This helps you avoid reserving a large table at a restaurant, allows everyone to pitch in for the meal, and can be a relaxing way to celebrate your birthday together.
You can use birthday flowers and fun birthday décor to add to the vibe in your home. Plus, there's just something charming about spending time with your friends over a home-cooked meal. You can take it a step further by inviting everyone to a costume-themed dinner party.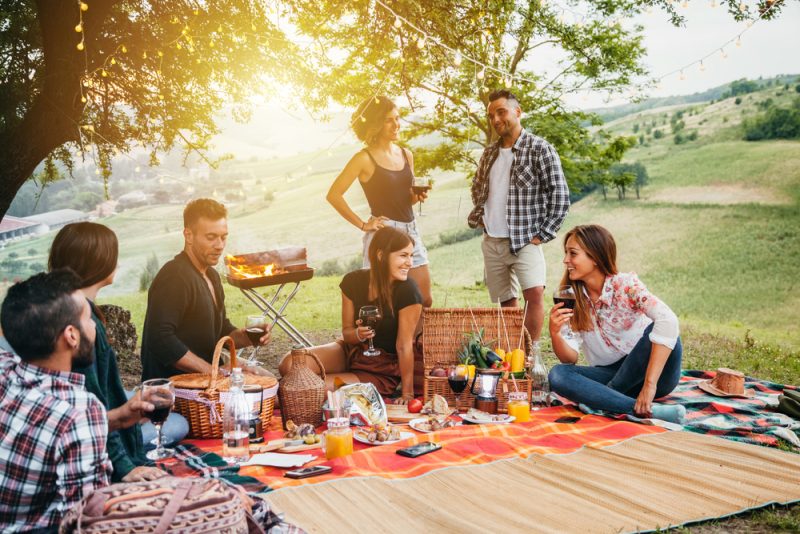 2. Do an Outdoor Picnic
If you're trying to play it safe with Covid, an outdoor picnic allows you and your friends to spend time together while allowing those who want social distance to do so. With red wine, beers, delectable cheese boards, and fresh fruit, an outdoor picnic can be a fun and beautiful way to spend time with your loved ones for your birthday without spending too much.
If you want to take it a step further, hire a photographer to snap photos of you and your circle enjoying a unique yet charming birthday celebration.
3. Enjoy Your Favorite Sport
For many, an enjoyable birthday can be as simple as doing an activity they like. Perhaps you love the outdoors, and riding your mountain bike with friends would be a great birthday. Is there a sport that makes you forget everything else? It could be jiu-jitsu or maybe soccer.
Either way, spending some time playing your favorite sport can be the perfect way to enjoy a birthday celebration on a budget. A game with friends or a ride with your crew is a fantastic way to celebrate your special day, and you don't have to spend a dime on it. Nature plus movement is a great mood enhancer, which is precisely what you'd want on your birthday.
4. Ask Friends to Bring Drinks to Your Party
While you may typically love to treat your friends to bottles from your wine subscription or host parties with a keg, if you're throwing a birthday party on a budget, you could ask everyone to BYOB.
For the most part, people expect to bring their drinks to a house party, so you don't have to worry about spending hundreds on bottles for everyone. This allows your guests to enjoy their favorite beverages as well, so it's a win-win for everyone.
5. Pamper Yourself
We somehow got the idea that we must do something huge for our birthdays—otherwise, did we celebrate? However, here's a novel idea: relax on your birthday. Do you want to enjoy a day in 21st bday t-shirts (even if you are older) and watching your favorite shows? Then do that.
Pampering yourself and relaxing is the perfect way to enjoy your birthday celebration. The most considerable cost of a day off at home? Your Grub Hub order, perhaps.
In Conclusion
It's your birthday, so do what makes you happy. You don't have to do something splendid to start your new year with all of the good vibes. Whether it's a picnic in the park or it's a home-cooked meal with your friends and loved ones, you can have a birthday on a budget that's just as good as any other type of birthday celebration that would cost you hundreds.