Sweatpants have been a staple part of everyone's wardrobe for the past few months, and it's no doubt set to continue that way. With lockdowns and restrictions, most of us have adopted a much more casual style; after all, if we're not leaving our home offices or sofas, why waste your good clothes? 
However, sweatpants have come into their own over the last year, being styled in a number of different ways so they become both comfortable and stylish. So, if you're looking for ways to keep your clothing collection fresh and relevant, Whispering Smith have some inspiration for you.
As sweatpants and other related loungewear have grown hugely in popularity over the last year or so, here's 5 ways to style it and make sure you're still at the forefront of the latest trends.
Matching set
This is the classic, timeless way to wear sweatpants. With a matching sweatshirt or hoodie, you have a ready-made outfit that can be worn both at home and to run errands in. What's more, a matching tracksuit can be worn any time of year, simply by updating the colorways from neutrals and pastel shades to navy, khaki and black.
Team with a fresh pair of trainers and you've got a streetwear-inspired outfit that works for both male and female customers.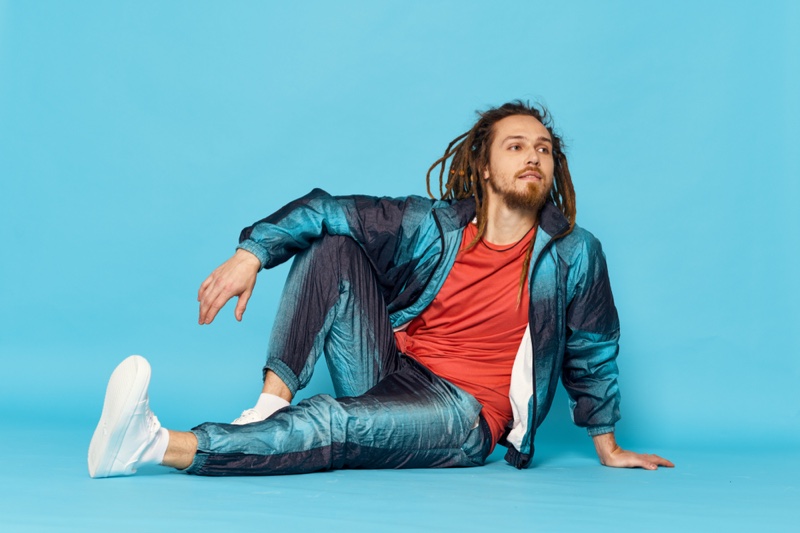 Bright and patterned
Similar to the matching set, opting for patterned or brightly colored sweatpants can bring a new lease of life to your collection, especially if paired with a matching top. Not too long ago tie dye was a huge trend, along with animal print and check. Looking for sweatpants that incorporate prevalent trends like these can help to set your collection apart.
Sweatpants don't always have to be grey or black; look for fun, vivid styles that can catch the eye of your customers and deliver something a little different.
Half-casual, half-business
For both men and women, one of the newest ways to style your sweatpants is to mix and match smart and casual in one. While it can take a little bit of getting used to, it can help you mix it up a bit and keep your collection interesting. 
For this way of styling sweatpants, consider tonal pieces that create a seamless look. Neutral colored sweatpants with a beige, taupe or cream blazer and finished with a white t-shirt can result in a look that wouldn't look out of place whether you're grabbing a coffee or an after-work drink, when restrictions allow it of course.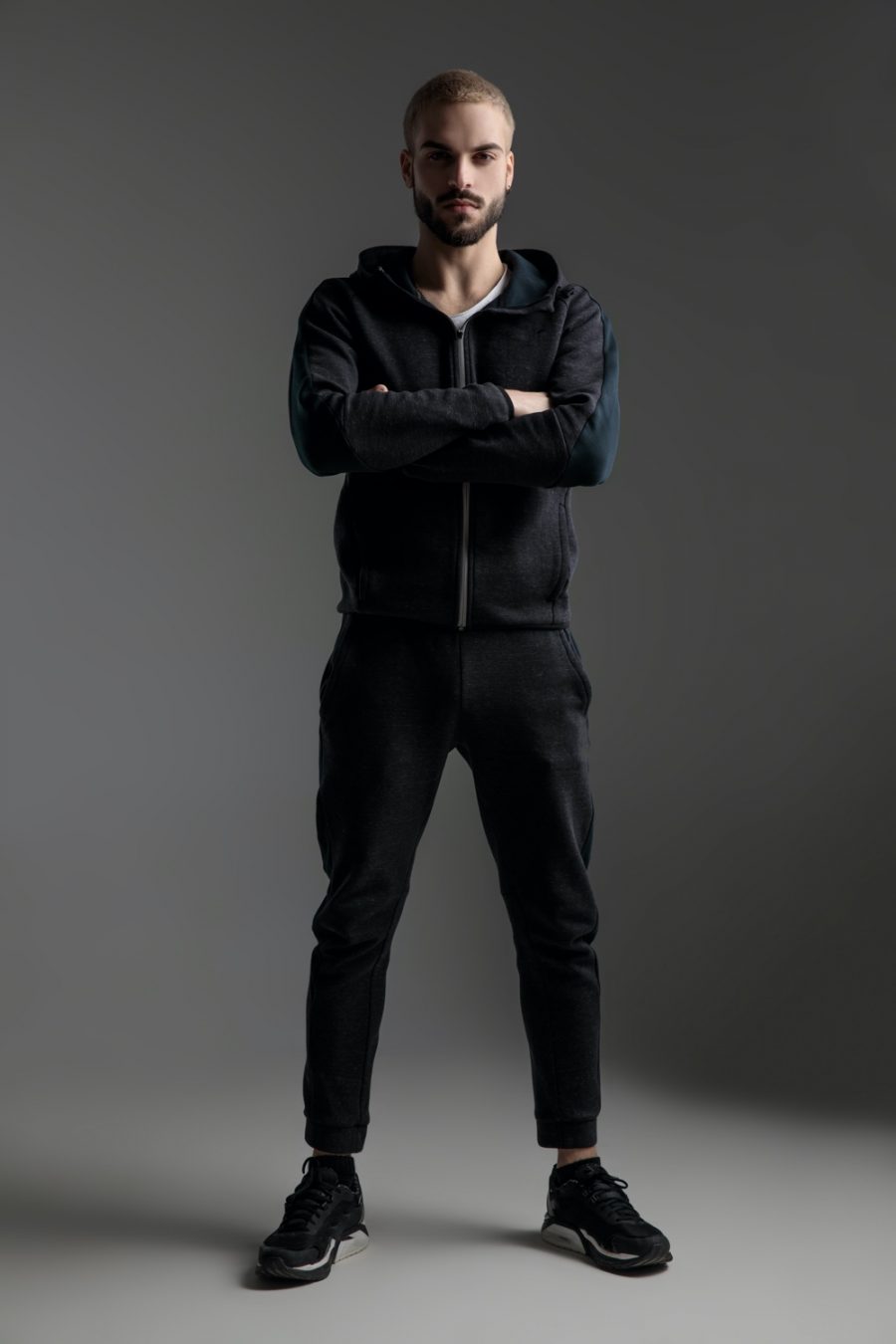 The retro fit
The fashion world has a habit of reworking old favorites and bringing them back. No clothing collection is complete without a nostalgic piece that reminds shoppers of styles they used to love. When it comes to sweatpants, that old favorite is velour.
Velour sweatpants were huge back in the day, and they're making a comeback once again but this time with a modern twist. Clothing collections of today thrive with different textures to choose from, and velour checks the box perfectly.
Dressed-up sweats
For your female audience, dressing up sweatpants is a new feature that will no doubt return when we're back out in bars and restaurants. Teaming sweatpants with heels has become an iconic look worn by celebrities, which is now inspiring the high street and other retailers.
Streetwear-inspired sweatpants and oversized shirts have been teamed with strappy heels and high heeled boots, to help you get more out of a simple pair of sweatpants.