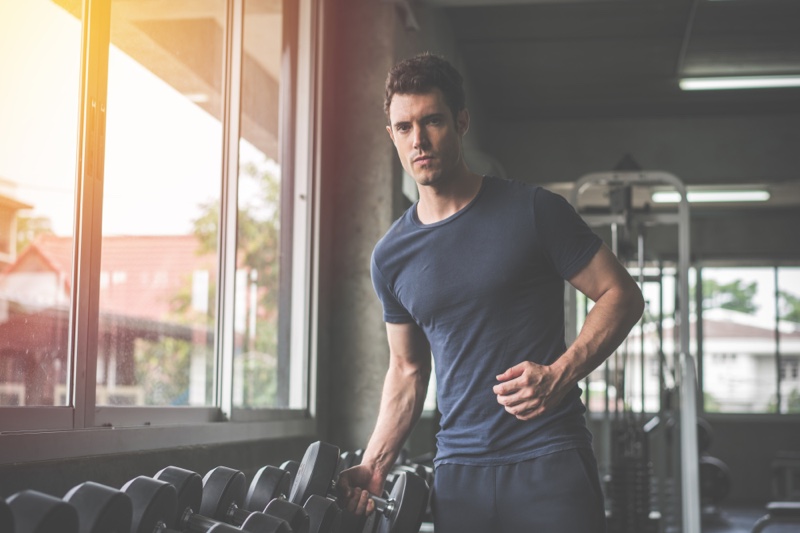 You know the old saying, "look good, feel good?" Well, it definitely rings true when we apply it to a gym environment. If you turn up to the gym in a well-thought-out, comfortable and stylish outfit, you're going to be brimming with confidence, ready to take your workout to the next level. The gym can be an intimidating place for even the most seasoned gym-goers, which is why it's important to do what you can to feel good in your appearance. It's known to boost productivity, increase confidence, and help you develop a positive frame of mind before intense exercise. Let's take a look at five tips on how to keep looking your best at the gym so you can rock your next workout in more ways than one:
Don't be afraid to accessorize
Accessories are the subtle details you can place in your gym outfit that highlights your personal style, taste, and preference. Whether you opt to wear a headband at the gym to add the finishing touch to your trendy outfit, a sleek new sports watch, or even a fancy water bottle or colorful headset, every touch counts.
Remember, attention to detail is everything when it comes to appearances, so take care of the small things.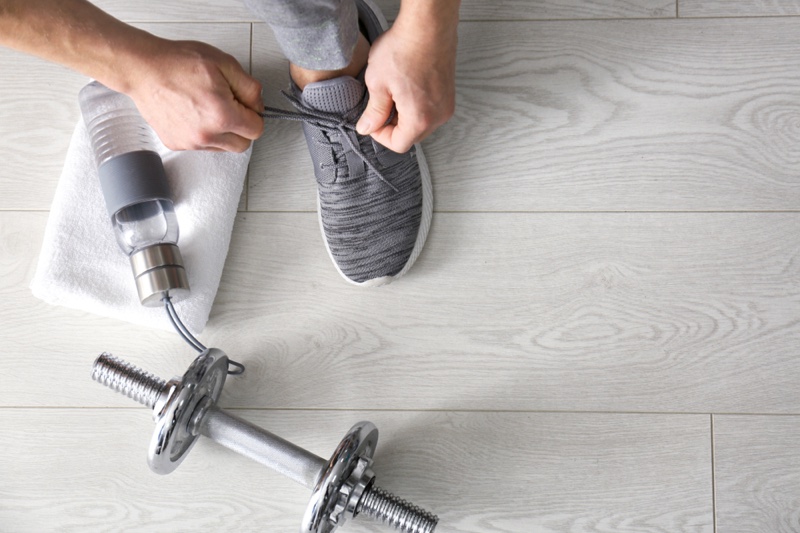 Color coordinate your outfit
Most people who hit the gym just grab any two pieces of gym gear they can find and throw them together without a great deal of thought, and that's absolutely fine. But, if you want to stand out at the gym, you're going to need to put in a little more effort than that.
Take the time to color coordinate your pieces and match your items together. A little thought goes a long way. The gym gear industry is as massive as ever, and you can pick up all kinds of outfits in just about every shape and size. Whether you opt for a coordinating/matching set or a slightly more risque color contrast, the world is your oyster.
It's all about the footwear
There is a reason why the athletic footwear industry pulls in over $51 billion in sales each and every year across the globe. Footwear is an outfit that is either won or lost, so make sure you choose wisely.
Don't forget, the priority in the gym is always to be safe and comfortable, so make sure you choose a pair that are stable and support your feet correctly for your desired exercise. Just about all of the big-name brands have a wide range of options when it comes to athletic footwear; you'll be spoiled for choice.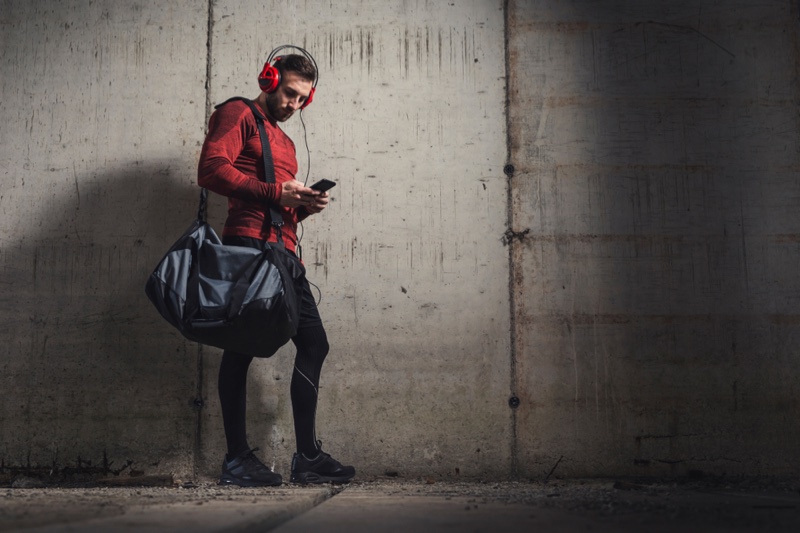 Find yourself a stylish gym bag
You're going to be wearing your bag when your first arrive at the gym, so you better make sure it's a stylish one that makes the statement you want it to make. Most people tend to overlook this part of the outfit and bring their gym clothes in any old bag they can get their hands on.
If you want to stand out from the crowd and look stylish from the moment you enter the gym to the moment you leave, it's important you source yourself a high quality and stylish gym bag.
Similarly to footwear, the options for gym bags are endless, so you should try to find one that suits your needs. Do you need one big enough to fit multiple pairs of shoes, as well as a full change of clothes? If you work in an office, you should be able to find a bag that doubles down as a trendy gym bag while still being suitable for the office.
Style your outfit around the exercised you're planning to do
There is nothing more unstylish than being unprepared and uncomfortable in the exercises that you're doing at the gym. Don't prioritize fashion over practicality. It's far more important to make sure you're wearing clothes that give you the full range of motion and comfort needed for long periods of sustained exercise.
If you're doing yoga, you should get some stretchy and comfortable yoga pants and a light breathable top to match. Are you hitting the weights? Then you're going to need something a little more sturdy on your feet and some clothes that allow for more explosive compound exercises.
Whatever you decide to wear, keep your safety in mind and try not to spend too much time staring in the mirror!
Author's Bio
Mike Wallman, content marketing manager at Suddora.