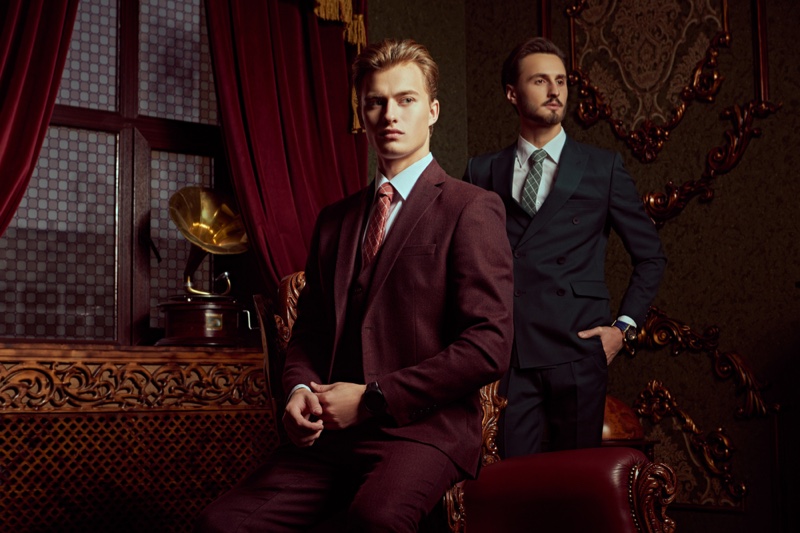 Dressing up to a party or other social meet can define you in more ways than one. First of all, if it will make you feel good since it is appropriate. If the invitation suggests business attire, your dressing should resemble something one would wear to a job interview. On the other hand, if the invite says casual, feel inspired to wear something like a t-shirt, jeans, and sneakers.
The same thought should apply when invited to a cocktail, black tie, or white tie event. The suit is undoubted, the bedrock of a man's wardrobe. However, the role of accessories cannot be wished away. To look sharp and nifty, find a suit that fits your shape, budget, and persona. Here are five must-have suit accessories to add to your expanding wardrobe:
Cufflinks
Wearing bold cufflinks is a perfect way to make a subtle statement. Unfortunately, most men tend to overlook this fact because of the cufflinks' diminutive and almost insignificant stature as a fashion accessory. Being a formal accessory, cufflinks can serve both decorative and functional purposes. For instance, block cufflinks may appear audacious, but it is a perfect suit accessory for achieving an elegant look. Block cufflinks are a fashion statement that will make you stand out in the crowd. The stainless steel cufflinks can also be worn to a function requesting a traditional dress code.
Ties
Wearing an elegant suit with simple, manly style and muted colors feeds into the belief that less is more. Whereas the looks can be definite, adding neckties or bowties will make you appear more formal. All these accompaniments make a statement that a tie is a must-have suit accessory. You will not go wrong if you want a fancy bold look by picking simple patterns or colorful ties. When it comes to the choice of color, a red tie does not just mean red. You can use the color tones to send a statement. For instance, a dark-colored tie may signify a willingness to build trust, while a pink or light red tie could be a mark of creativity and style.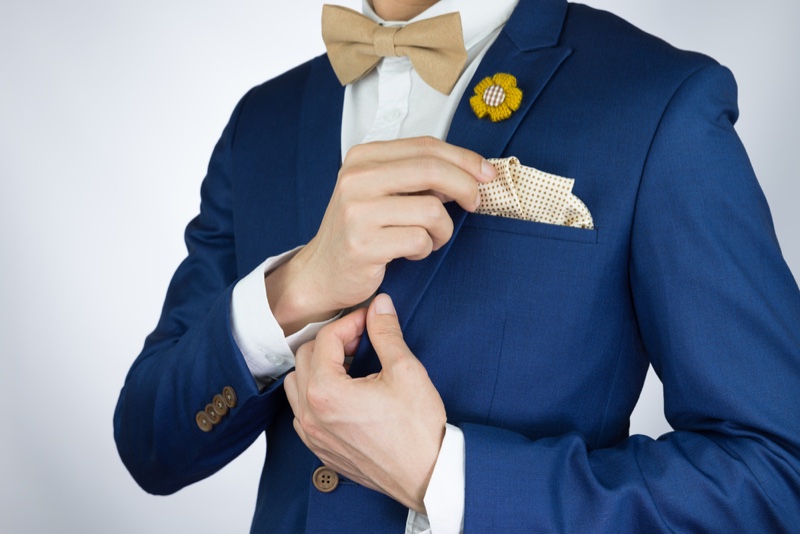 Pocket squares
One of the most understated yet magnanimous suit accessories is the pocket square. The accessory doesn't have to match your suit to look gorgeous. A case in point is the Vintage TV pocket square. This beautiful vintage accessory has won the hearts of many in the last decade. Its origins date back thousands of years in the Mediterranean coast of Africa where it was carried by the working man. It is captivating in blue color and features a pattern of vintage TV strewn all over. Despite its minuscule size, the suit will feel incomplete with a pocket square. The pocket square should be strictly worn in the front breast pocket for aesthetic value.
Lapel pins
Lapel pins may seem inessential, but the fact that they can add a touch of personality to your suit makes them a valuable addition. Traditionally, the lapel pin was worn as a symbol of achievement. Still, as more people begin to appreciate its role, its presence as a symbol of elegance has quickly gained credence. Indeed, people are collecting these symbols of art and style as a hobby. Choose a lapel pin that matches your style and personality to prove a point. Some of the most popular pieces include badge pins and long-stem lapel pins fastened with stickpin attachment and decorative design.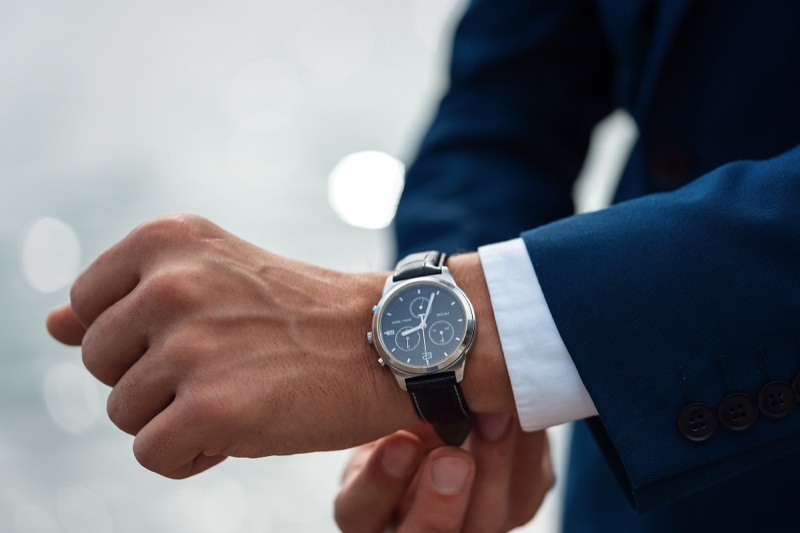 Statement watch
Watches exude elegance and sophistication and can be paired perfectly with the suit. Investing in a good timepiece is an idea embedded in every man's heart and mind. If you are conscious about the budget, there are many affordable watches that can fit the bill if styled well. You can invest in several timepieces to wear with different suits as a strategy to impress and amplify your wardrobe. As with other online product retailers, leading watchmakers such as Breitling USA and CJ Charles have made it easier to order new or used Breitling watches for sale. Other watches on offer include Lange & Sohne and Jaeger-LeCoultre.
Conclusion
Feeling comfortable in a well-tailored suit can boost your self-esteem and create a sense of success and belonging. The classic suit has never lost its mojo, which is why many people find it hard to style a suit. Pairing the suit with the right accessories, such as matching pocket square, bold cufflinks, lapel pins, belts, watch, and proclamation ties, can go a long way to enhance your wardrobe. As a powerful suit accessory, the watch will add aesthetic value and style to your dress code. Remember, being well groomed is a crucial ingredient for success, whether you intend to please a partner, ace an interview or close a business deal.