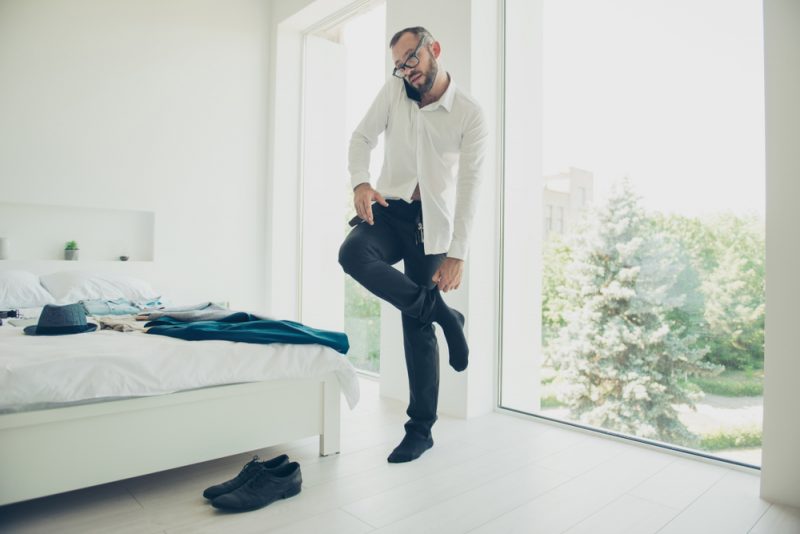 If you're planning on traveling a long-distance soon, don't underestimate the importance of packing a pair of compression socks.
So what are they? Compression socks aim to reduce painful swelling and fluid retention when you're in the air. The socks go up to knee and thigh length, and retailers produce wide-calf varieties as well.
Long-haul flights require large amounts of sitting with restricted movement. When you travel, your foot space is limited, which affects your circulation.
Worried about your health when flying? Here are five reasons to fly with compression socks.
1. Reduces Risk of DVT
Wearing compression socks during your long-haul flight can help reduce the risk of deep vein thrombosis or DVT. DVT can affect anyone, and it's essential to understand the issues associated with it.
DVT is a blood clot that develops within veins in the body, more often than the ones in the lower leg. DVT can be painful if left untreated. Ignoring DVT is dangerous and requires medical attention.
When wearing compression socks, they gently put pressure on your leg and ankle to improve blood flow. The main advantage is the socks come in different sizes and compression levels to tailor to each individual.
2. Improves General Circulation
Compression socks help blood flow from your lower parts of the body back to your heart. When we are stationary for long periods, we forget to get up and stretch. However, compression socks promote good circulation when we are sitting down.
Your general clothing, while wearing compression socks, can affect circulation. If you wear tight jeans and non-stretch clothes, this can prevent a natural flow of blood supply.
If you opt for comfy wear such as loose-fitting jumpers and stretchier trousers, you'll be more comfortable for more extended periods.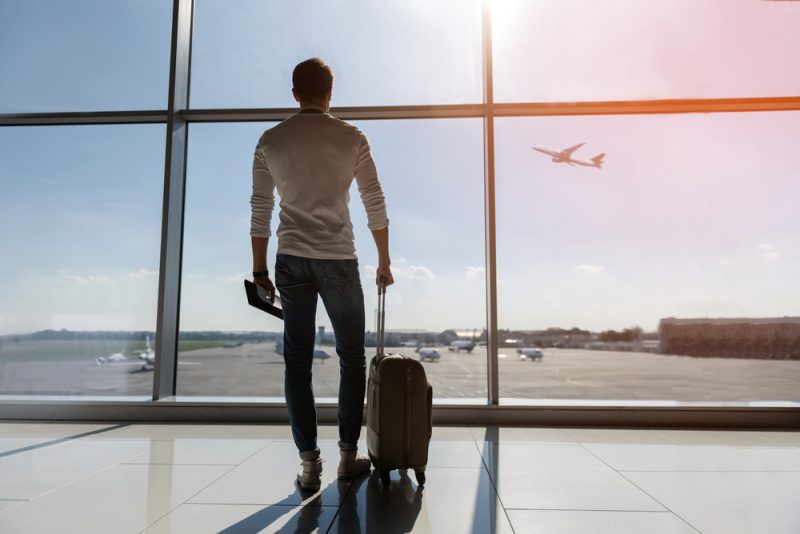 3. Reduces Swelling
Many travelers experience some form of swelling while in the air. Compression stockings help prevent swelling in the feet, ankles, and lower legs. They target these areas by pressurizing specific points to stop a further build-up of fluid. Blood and fluid are pushed up into the upper body, and the discomfort is reduced.
4. Keeps Your Feet Warm
Airplanes can differ in temperature. When they become cold, this impacts your feet. Passengers tend to take their shoes off mid-flight but struggle to keep their feet warm. When you have poor circulation, your feet become colder due to the bloodstream lacking oxygen.
Compression socks will help blood return to the heart for oxygen and keep your feet and the rest of your body warmer.
5. Improves Odour
It's not the nicest of thoughts, but a pleasant side effect of wearing compression socks is they're full of odor-reducing properties.
Compression socks are made partially of elastic, so you might believe they'd cause your feet to sweat. The opposite is true, though.
Compression socks are designed to wick moisture away from your body. This, in turn, reduces foot odor.
These sweat-wicking socks take moisture from your skin and disperse onto the fabric surface. This then evaporates into the air leaving your feet fresh when you touch down.
Time for Some New Socks?
For those flying long-haul regularly, it wouldn't hurt to invest in a pair of compression socks. There is a vast range available to suit your needs.
It's important to be health-conscious when we travel. To reduce the risk of circulatory problems and discomfort, with compression socks on your feet, your future journeys will be safe and comfortable.