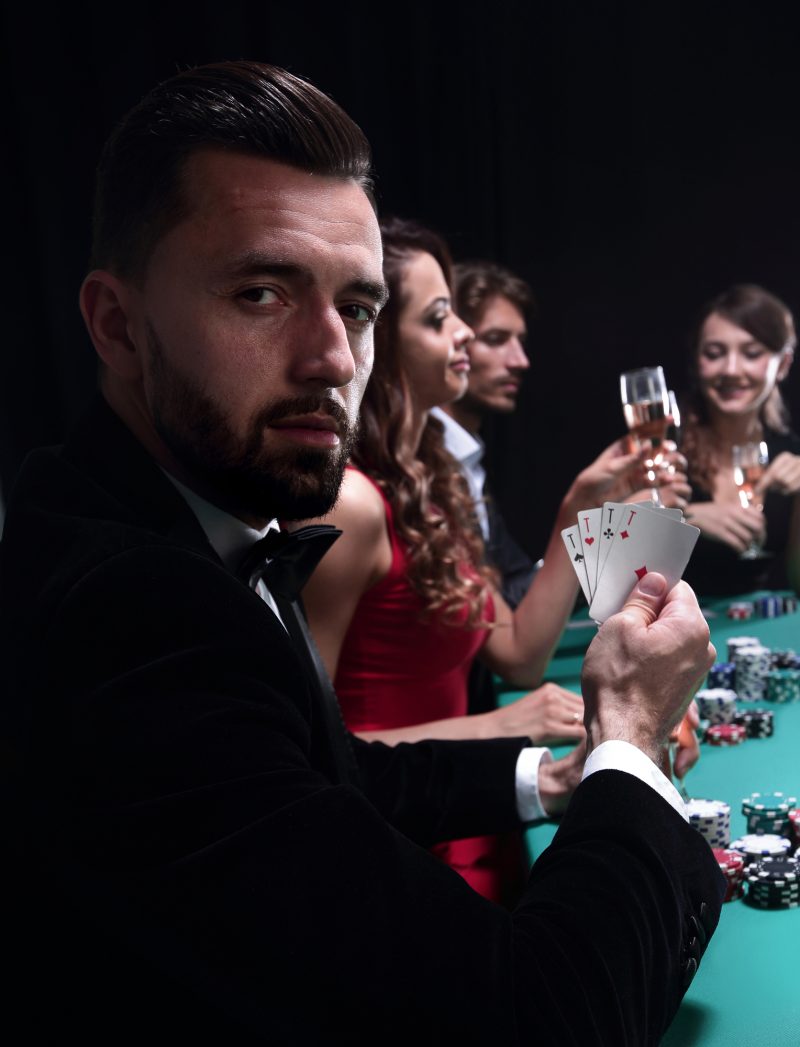 There's a certain thrill and glamour to gambling which is hard to beat, and some stars know this all too well. From famous actors to mob bosses, there are plenty of historical figures who enjoyed spending time in the casino.
What's more, celebrities and moguls lead a very different lifestyle to us regular players. This means they can afford to play high stake games which result in incredible stories and scandals.
On this page, you can learn more about five of the most notorious gamblers in history. These players have all risked a lot on gambling games and, for some at least; it paid off. Others, however, have made this list because their gambling losses have hit the headlines at one time or another.
5. Charlie Sheen
Charlie Sheen isn't just a notorious gambler; he's a notorious celebrity too. The Two and a Half Men star has been at the centre of many negative headlines over the past decade, as he publically dealt with mental illness, drug addiction and alcoholism.
During this time, Sheen was also placing huge wagers. This came to light in his divorce papers in 2006, when his then-wife Denise Richards claimed Charlie was losing over $200,000 every week on sports betting.
4. The 4
th
Earl of Sandwich
John Montagu, the Earl of Sandwich, is famed for many things, including the invention of the sandwich. Montagu was a British statesman who held various military and political offices, but it was his request to eat his meal between two slices of bread which has gone down in history.
Montagu was a keen gambler, who didn't want to leave the table to eat a meal. As such, he would ask his servants to bring him slices of meat between bread so he could eat while he continued to play.
We owe John Montagu a lot – his creativity has allowed us to enjoy many decades of eating on the go too, from when we're on the commute to work to when we're playing at the best mobile slots sites UK.
3. Toby Maguire
Another famous actor, Toby Maguire is known for his roles in films such as Spiderman and The Great Gatsby. However, Maguire is also known for being an avid poker fan. He started playing tournament poker in 2004, yet the scandals began when he joined Molly Bloom's infamous underground poker ring.
In the film Molly's Game, based around Bloom's stories from the time, Maguire is portrayed as a mean spirited gambler who eventually stole the game from Molly. She described him as 'the worst tipper, the best player and the absolute worst loser' – ouch.
2. Ben Affleck
It seems that male actors can't resist trying their hand at poker, and Ben Affleck was no different. However, while the star had played poker successfully for years, it was Affleck's love for blackjack which led him to hit the headlines.
In 2014, Affleck was banned from the Hard Rock Casino in Las Vegas after being accused of counting cards. Since then, Affleck has suggested he was simply too good, and that the casino didn't want him to walk away with so much money.
1. Arnold Rothstein
Nicknamed 'the Brain,' Arnold Rothstein was an American racketeer, businessman, and gambler who became a mob kingpin in 1920's New York.
Rothstein was known for fixing sporting events, and there's a lot of evidence to suggest he was behind fixing the 1919 World Series.
However, his gambling turned sour in 1928 when he was shot during a business meeting. The shooting was reportedly linked to poker debts, worth around $4.5 million, which Rothstein refused to pay.